How to Cut a Bell Pepper
Published 737 days ago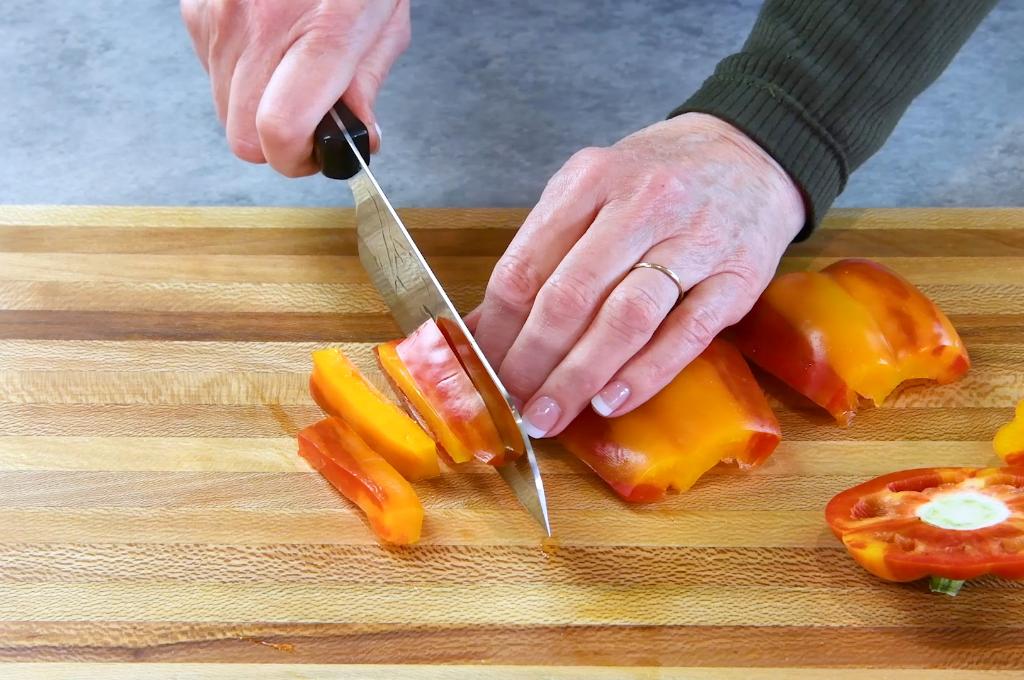 Despite their odd and inconsistent shape, bell peppers are easy to cut. Since they're a popular ingredient in so many dishes, knowing the proper technique for slicing and dicing them is a huge help.
There are many thoughts about how to cut a bell pepper, but this one is probably the least wasteful since it cleanly slices out the seeds and core.
Make sure to use a sharp knife that will easily pierce the skin of the pepper. We chose a 7" Santoku since it slices through the pepper, but also can be used for cutting in a forward and down motion on the cutting board when slicing strips, dicing or mincing.
How to cut a bell pepper:
Cut about ½-inch off the stem end and the bottom.
Stand the pepper up on the cutting board and make a slice down the wall of the pepper to open it up.
Holding the knife level with the cutting board, slice away the ribs and core, rolling the pepper as you cut.
Cut the pepper into sections.
Lay the pepper sections flat and cut into slices.
To dice, rotate the pepper 90 degrees and cut crosswise.