How to Cut a Bell Pepper
420 days ago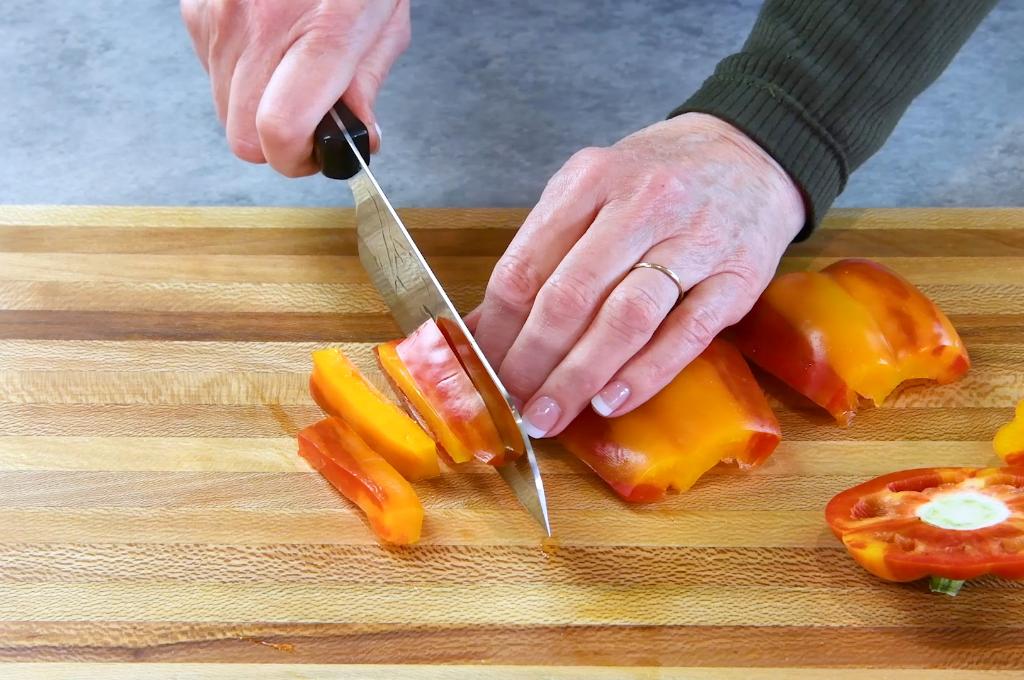 Green, red and yellow peppers are popular ingredients for many dishes. Because of their odd and inconsistent shape, knowing how to cut a bell pepper safely and consistently is a good knife skill to learn.
There are many thoughts about how to cut them, but this one is probably the least wasteful since it cleanly slices out the seeds and core.
Make sure to use a sharp knife, like a 7" Santoku knife, that can easily cut through the tough skin of the pepper. This knife is made for veggie prep. It easily slices through the exterior, but its sharp edge is also perfect for cutting in a forward and down motion when slicing the pepper quarters into strips and then dicing or mincing.
Leave the pepper in strips to use on a crudité tray of fresh vegetables, dice for tossing into stir-frys or soups and mince for adding to casseroles. However you cut bell peppers, try to keep the pieces as uniform in size as possible for even cooking. It also results in a more pleasant presentation.
Try your newfound bell pepper cutting skills with these recipes:
Zesty Herb Dip with Bell Peppers
Greek Salad with Cucumber, Kalamata Olives and Feta Cheese
Stuffed Pepper Soup Freezer Meal
If you have mastered this knife skill, try one of these other Cutco tutorials:
How to Easily Julienne a Carrot
How to cut a bell pepper:
Cut about ½-inch off the stem end and the bottom.
Stand the pepper up on the cutting board and make a slice down the wall of the pepper to open it up.
Holding the knife level with the cutting board, slice away the ribs and core, rolling the pepper as you cut.
Cut the pepper into sections.
Lay the pepper sections flat and cut into slices.
To dice, rotate the pepper 90 degrees and cut crosswise.