How to Mince Garlic
1243 days ago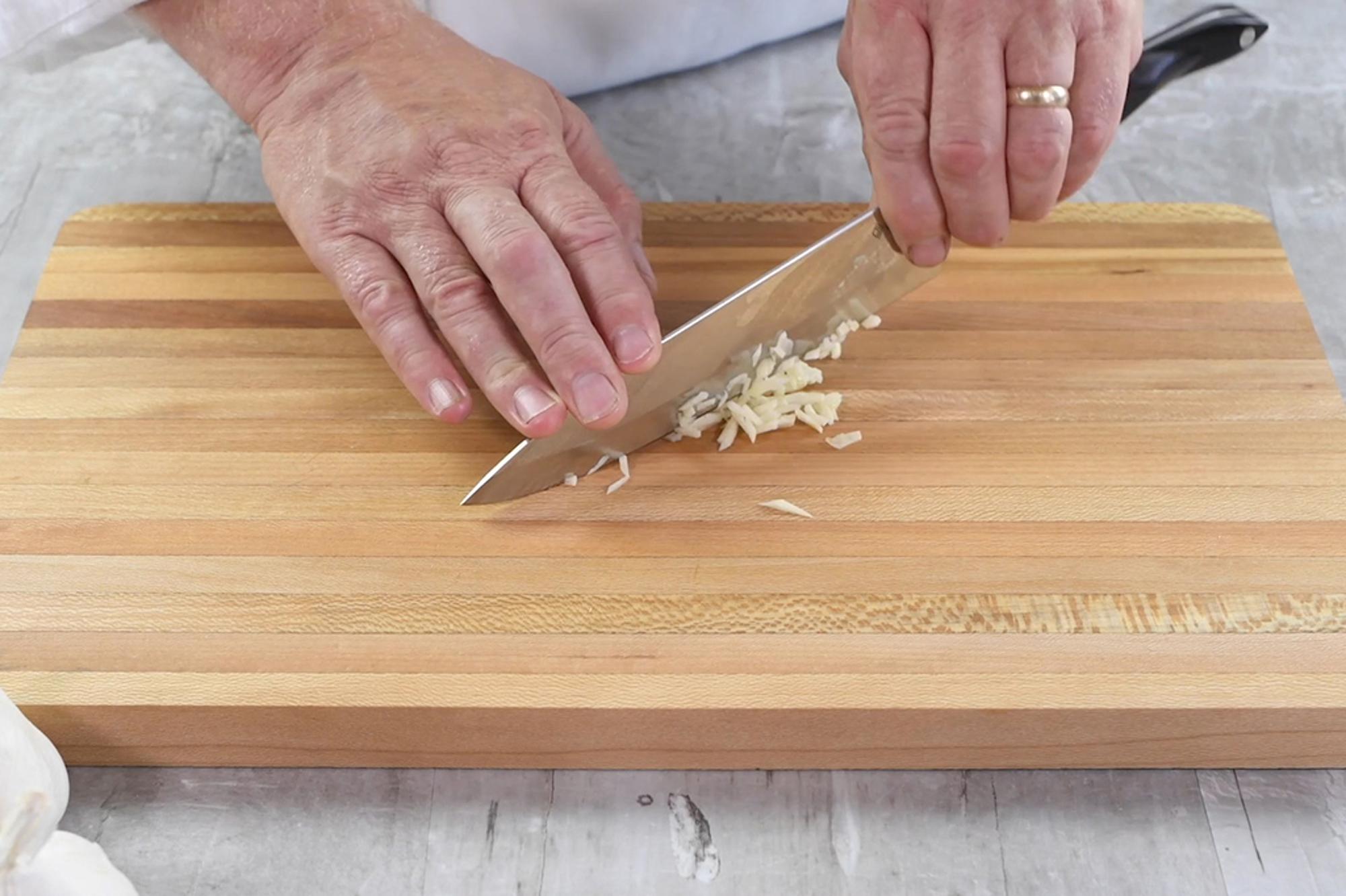 Garlic is an essential in so many recipes. But, did you know you can control its intensity by how you cut it? The more you breakdown garlic, the bolder the flavor. So chopped or minced garlic will deliver more garlic flavor than if you just use whole cloves or sliver the cloves.
How you cook it also impacts its punch. Slow cooking garlic, like roasting, gives it a sweet mellow flavor, while a quick sauté will allow the sharp flavor of the garlic to shine through.
I think you can never have enough garlic, so if you're like me, knowing how to mince it will help you get that smack of delicious garlic flavor. The knife we recommend for mincing garlic is a 7-5/8" Petite Chef, but a 9-1/4" French Chef would also work. Both feature a rounded belly for rocking over the garlic to break it down.
Follow these easy steps for mincing garlic from Alfred State College culinary arts instructor, Chef Keith Glover.
How to Mince Garlic
Press down on the garlic bulb with the heel of your hand to break apart the cloves.
With a 7-5/8" Petite Chef, trim off the root end of the clove.
Lay the knife flat on top of the clove, and use the heel of your hand to press down on the knife to lightly crush the clove to release the papery skin.
Using a forward and down motion, slice the garlic clove(s), keeping the tip of the knife in contact with the cutting board.
Draw the cut garlic into a pile and slice through the pile with a forward and down motion.
Again draw the garlic into a pile. Place the knife over the top of the pile, rest your guide hand on the top of the blade and rock the knife over the pile to mince. Keep drawing the pile in and rock chopping until desired size.