Ways to Shop Cutco
Cutco products are sold through independent sales representatives, retail locations, online and by phone.
International Offices
If you are outside of the United States, please contact an independent office for sales and service.
Cutco Australia
Cutco Costa Rica
German Distributor
Korean Distributor
United Kingdom Distributor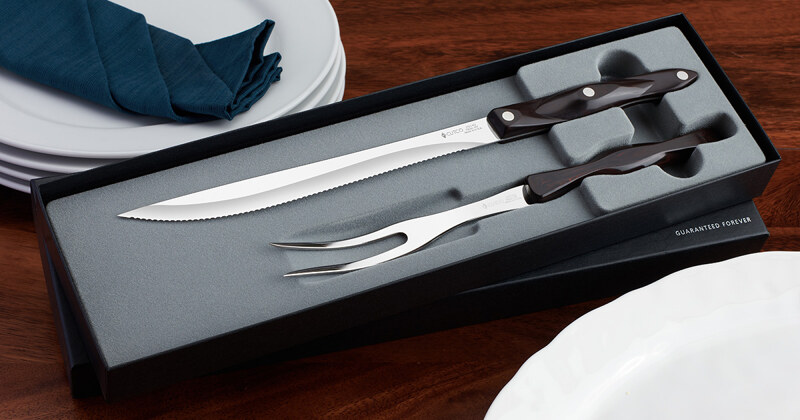 Win a Carving Set in Gift Box
Enter to win a Carving Set in Gift Box. You'll be holiday-ready with this set, which includes a 9″ Carver and Carving Fork.
By entering this giveaway, you agree to the giveaway rules.