How to Easily Julienne a Carrot
1383 days ago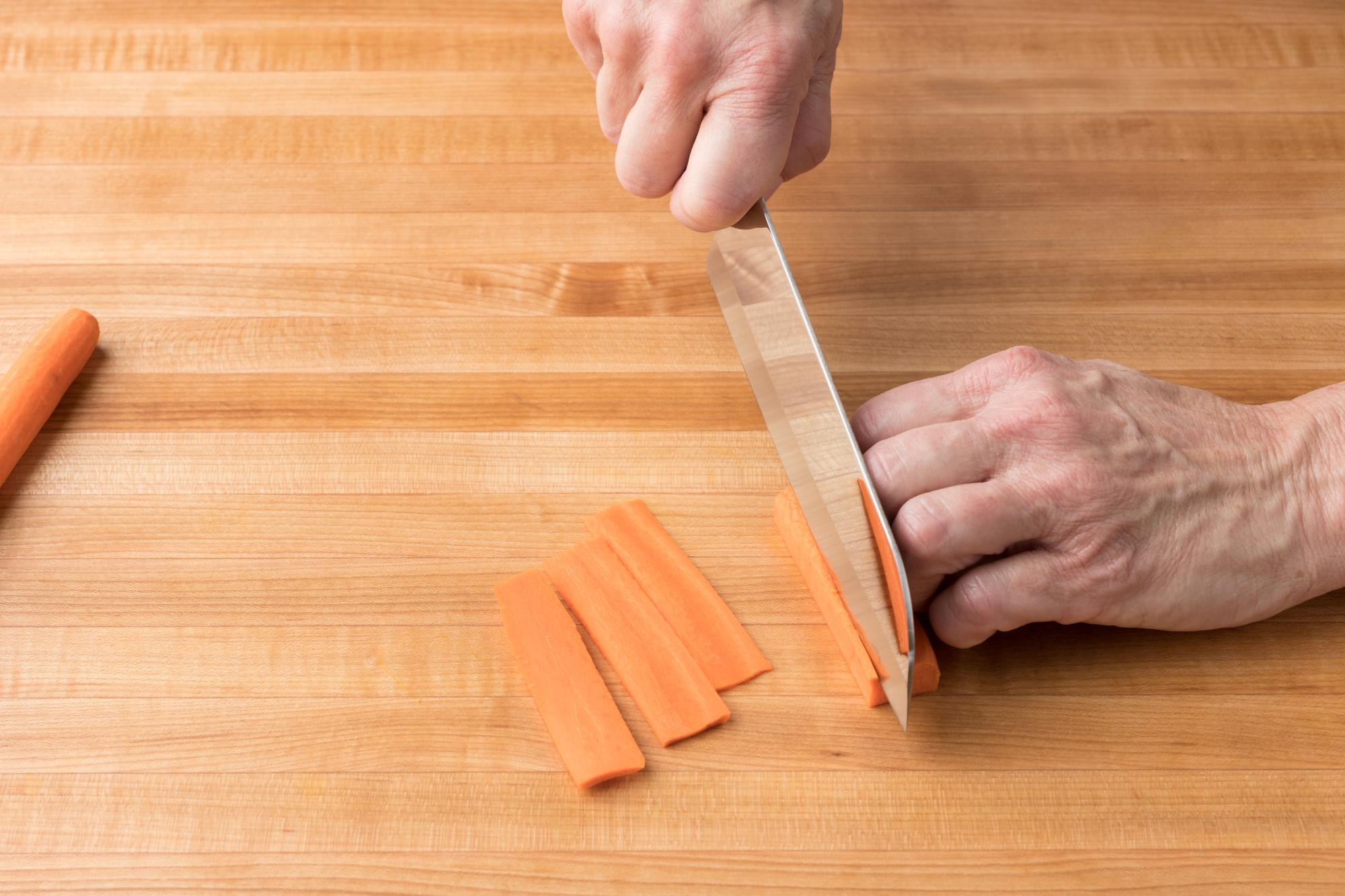 Carrots have long been a staple ingredient, so knowing how to cut them is a good skill to have. I'll admit that of all the ways to cut a carrot, julienning was the one that took me a while to master. I mean, how do you take a whole carrot and cut it down to the size of a matchstick?
Learning how to julienne carrots can seem intimidating but, as with any knife skill, with practice you'll be cutting perfectly sized pieces in no time.
Because of a carrot's dense, woody texture it's important to keep safety in mind. Use a sharp knife, like Cutco's 7" Santoku or a chef knife, so that you cut using less pressure allowing for more control.
Before you start, roll the carrot around on the cutting board to find the spot where it rests most secure. Then, when cutting, use a forward and down motion for better control, and pay attention to your guide hand, keeping your fingers tucked under and away from the sharp edge.
Learn to julienne carrots to add to salads, slaws and soups.
How to Easily Julienne Carrots
Peel and trim the carrot and then cut it crosswise into pieces that are 2" to 3" long.
Slice off the rounded edges of the carrot to create a rectangle that sits flat on the cutting board and discard. (These scraps should be so small they wouldn't be used elsewhere.)
Slice the carrot into planks, about 1/8" thick.
Lay the planks flat, stack a few and cut lengthwise into 1/8" slices.
NOTE: Keeping the julienne strips of uniform size will allow them to cook more evenly.