Cookware from other premium brands
For over 100 years, Regal Ware has been handcrafting the highest quality cookware in America (and they wouldn't have it any other way). As a multi-generational, family-owned manufacturer in Wisconsin they created American Kitchen® because they believe your cookware should be built to last.
Why American Kitchen® Elite Cookware
They are a family-owned business with a rich history of American manufacturing, and are committed to making cookware you can rely on. We're proud to work with a company that is dedicated to product excellence and shares similar values as ours. We partnered with them to bring to you an exclusive line of Nonstick Fry Pans that we love, and hope you will too.
Shop American Kitchen® Elite Cookware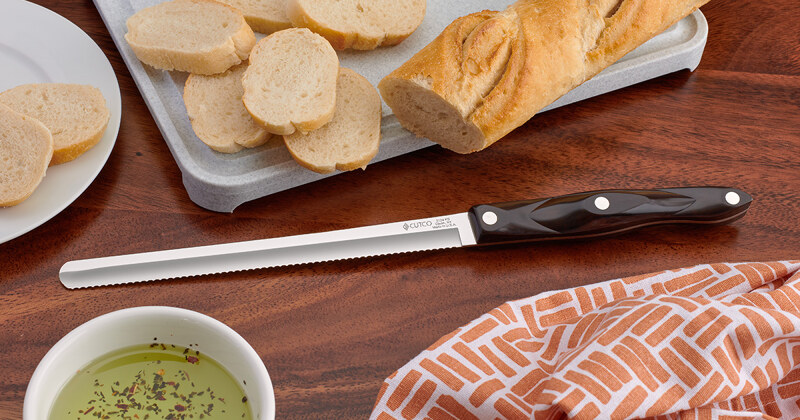 Win a 7-3/4" Petite Slicer
Enter to win a 7-3/4" Petite Slicer. It is a bread knife, but so much more. Use it to slice boneless ham, shred lettuce and slice eggplant.
By entering this giveaway, you agree to the giveaway rules.