Cookware from other premium brands
American Kitchen® Elite nonstick fry pans have an Eterna® coating that lets you prepare meals without excess butter and oil. Optimal for easy release of foods, making clean up a breeze.
What we like
Over the years, we've had many requests for safe, nonstick cookware that's American made, PFOA-free and complements the beautiful mirror-polish finish of Cutco Cookware. We've found it and are proud to say it's from a company that shares many of the same values as we do.
Shop American Kitchen® Elite Cookware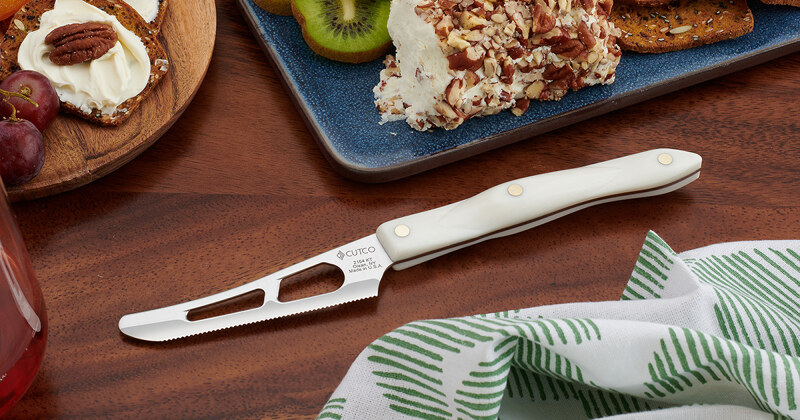 Win a Mini Cheese Knife
Enter to win a Mini Cheese Knife. It's a smaller version of Cutco's Traditional Cheese Knife and just the right size for cutting smaller blocks of cheese.
By entering this giveaway, you agree to the giveaway rules.