All Cutco products are backed by

This is Cutco's unwavering promise and it is at the heart of everything we do.
View Complete Guarantee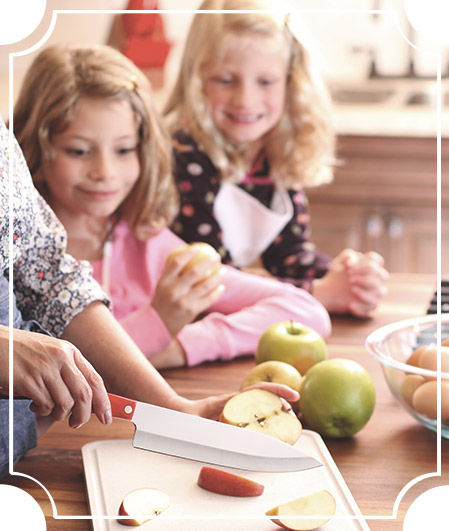 Cutco is for


Generations

Since 1949, Cutco has been manufacturing high-quality cutlery in Olean, N.Y. In that time, over 16 million people have welcomed Cutco into their homes.

Cutco knives have been handed down from mothers to daughters, grandfathers to grandsons and between friends. In doing so, The Forever Guarantee has been passed along too.

If at any time you are not satisfied with the performance of your Cutco product we'll make it right. Whether you made the initial purchase or you received Cutco as a gift, it's our guarantee that your Cutco products will perform like new. Forever.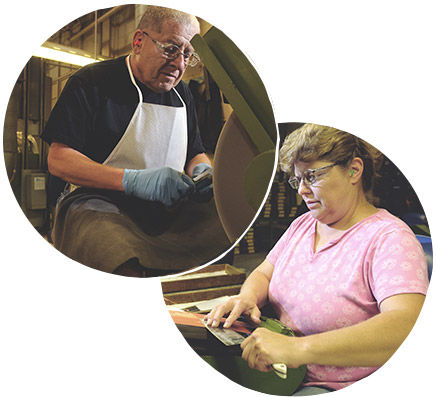 Cutco is


Built to Last

The high-quality materials and unique production processes combine to create products that are built to last.

Cutco stands behind every item that leaves our factory. With over 65 years of expert craftsmanship, Cutco makes knives and kitchen products you can depend on. Forever.

*View The Forever Guarantee below.
What Cutco will do for you
When you send your well-loved Cutco products in for sharpening or repair they will be cared for as if they were our own. Your products go through a detailed multi-step process and are returned to you, ready to be used daily for years to come. There's no receipt or registration required.
Bring Cutco and The Forever Guarantee into your home today.
Begin Shopping
All Cutco Products Are Backed By
The Forever Guarantee
Since 1949, Cutco owners have enjoyed a Forever Guarantee that insures the Cutco they use in their home will be as good tomorrow as the first time they used it. We want every Cutco owner to be satisfied forever, and when the product is passed along, we will continue to back that pledge. The guarantee has several important elements.
Forever Performance Guarantee
Forever Sharpness Guarantee
Forever Replacement Service Agreement
15-Day Unconditional Money Back Guarantee
The Forever Guarantee is intended solely for consumer/ in-home use. The Forever Guarantee is not available for Cutco products in need of service or replacement, as described in the Forever Guarantee, that have been purchased or otherwise acquired for the purpose of resale.
Customer Service Pledge
At Cutco, our pledge is to guarantee our customers' 100% satisfaction.
Mailing Address
Cutco Customer Service
322 Houghton Avenue
Olean, NY 14760-3152