Zesty Herb Dip and Peppers
Published 873 days ago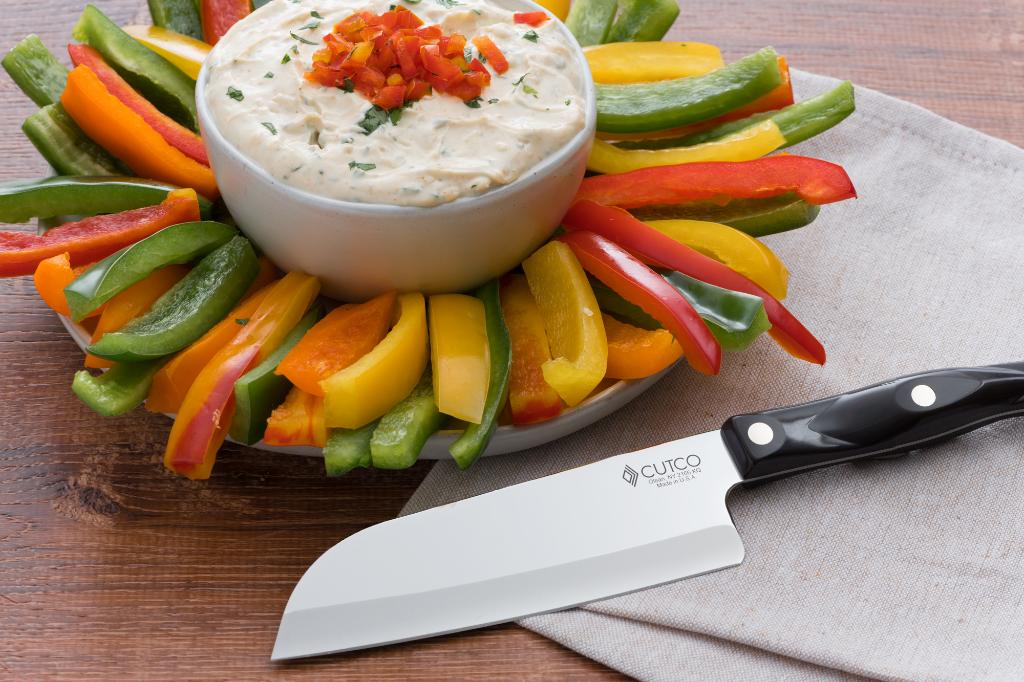 Whenever I set up an appetizer table, I always check for color. "You eat with your eyes first," my mother often said, and I still hear her wisdom when planning a party.
Fresh green, orange, red and yellow peppers liven up my table and they taste great! I love that they are always available at the grocery, but they are best when found in the summer at our local market.
Olean, home of Cutco knives, is lucky to have Canticle Farm, a wonderful community-supported agriculture farm with a friendly staff and a wide variety of fresh, vine-ripened, locally grown produce that is not commercially transported.
For cutting the peppers, the sharp 7-5/8" Petite Chef knife worked beautifully for removing the core and slicing them into strips.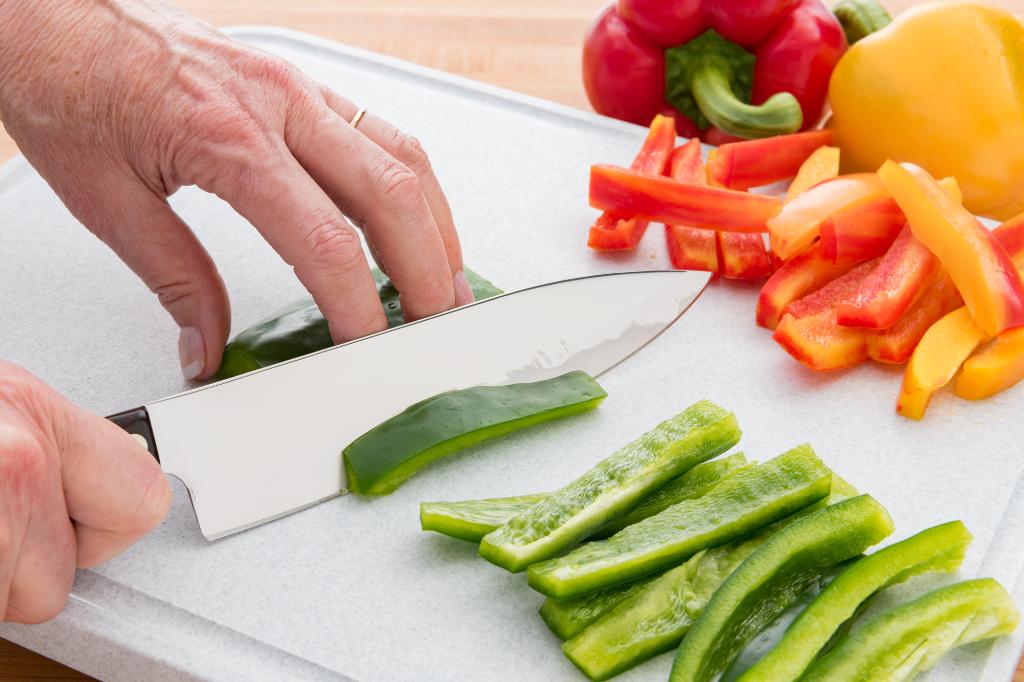 Watch our "How to Cut Peppers" video tutorial to learn more.
This recipe also calls for fresh parsley. The trick to chopping parsley is to first run your knife along the stems to shave off the leaves, draw the leaves into a pile and rock your knife over them to chop them to the desired size.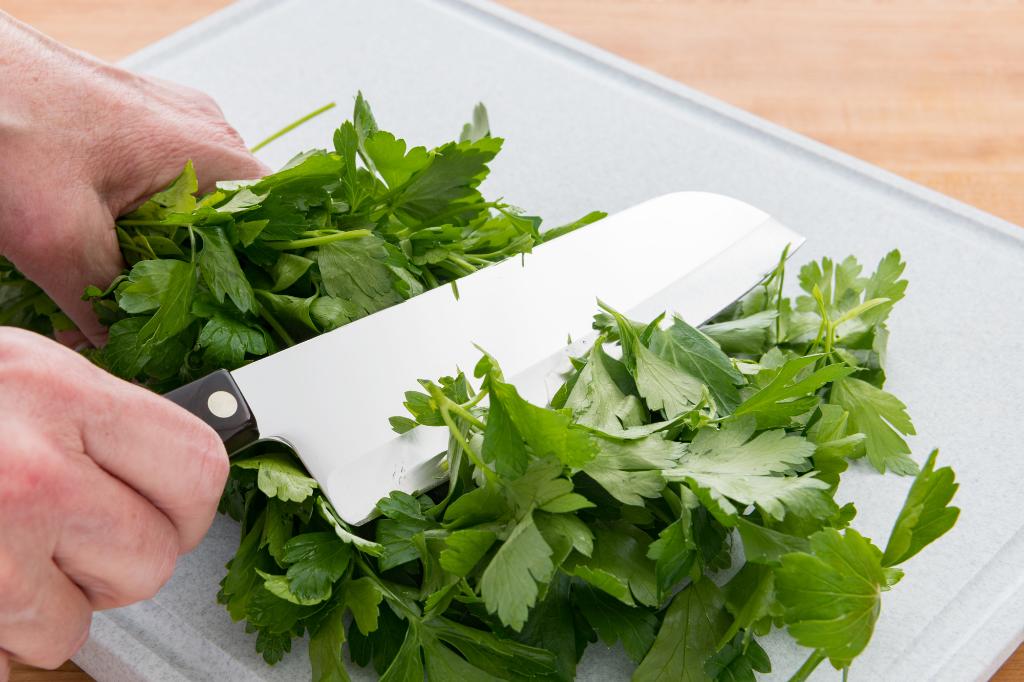 Ingredients
1 cup sour cream
1 cup mayonnaise
3 tablespoons fresh parsley, chopped
1 tablespoon dried minced onions
1 tablespoon seasoned salt
1 1/2 teaspoons fresh dill
1/2 teaspoon Worcestershire sauce 3-4 drops hot sauce
4-5 fresh peppers (green, orange, and/or red), cut into thick strips
Directions
Mix sour cream, mayonnaise, parsley, onions, salt, dill, Worcestershire sauce and hot sauce together in a medium bowl until well incorporated.
Refrigerate at least 2 1/2 hours before serving so the flavors can combine. Serve with peppers.
Recommended Tools