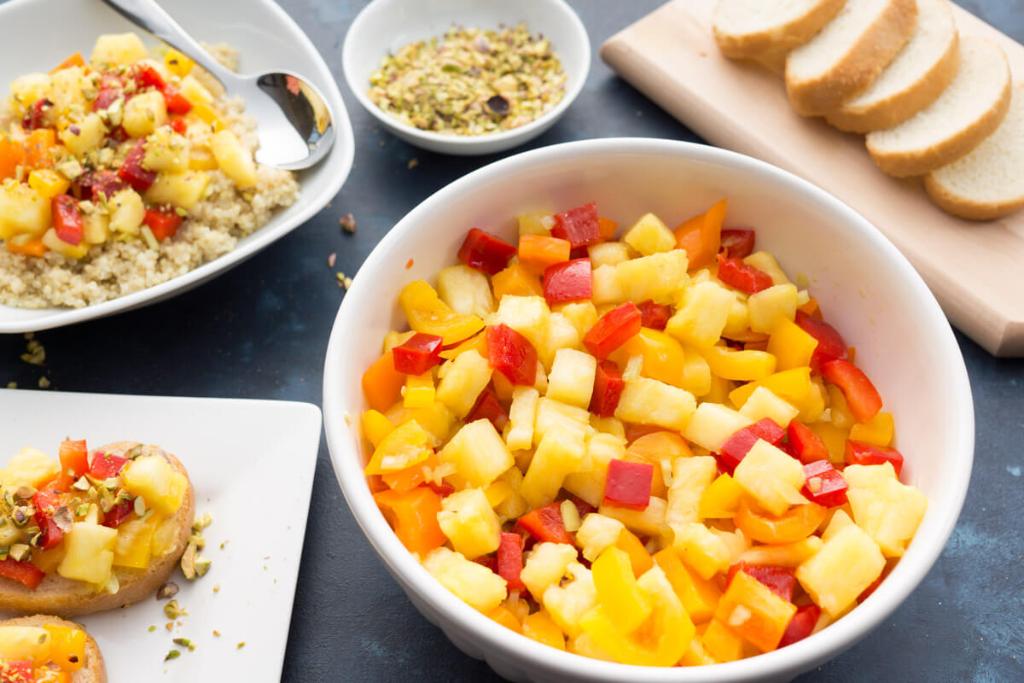 Summer is fast approaching, so its time to up your fresh salad game. For a pleasant change from those made with greens or pasta, here's a recipe using fresh pineapple and dice bell pepper that might surprise you.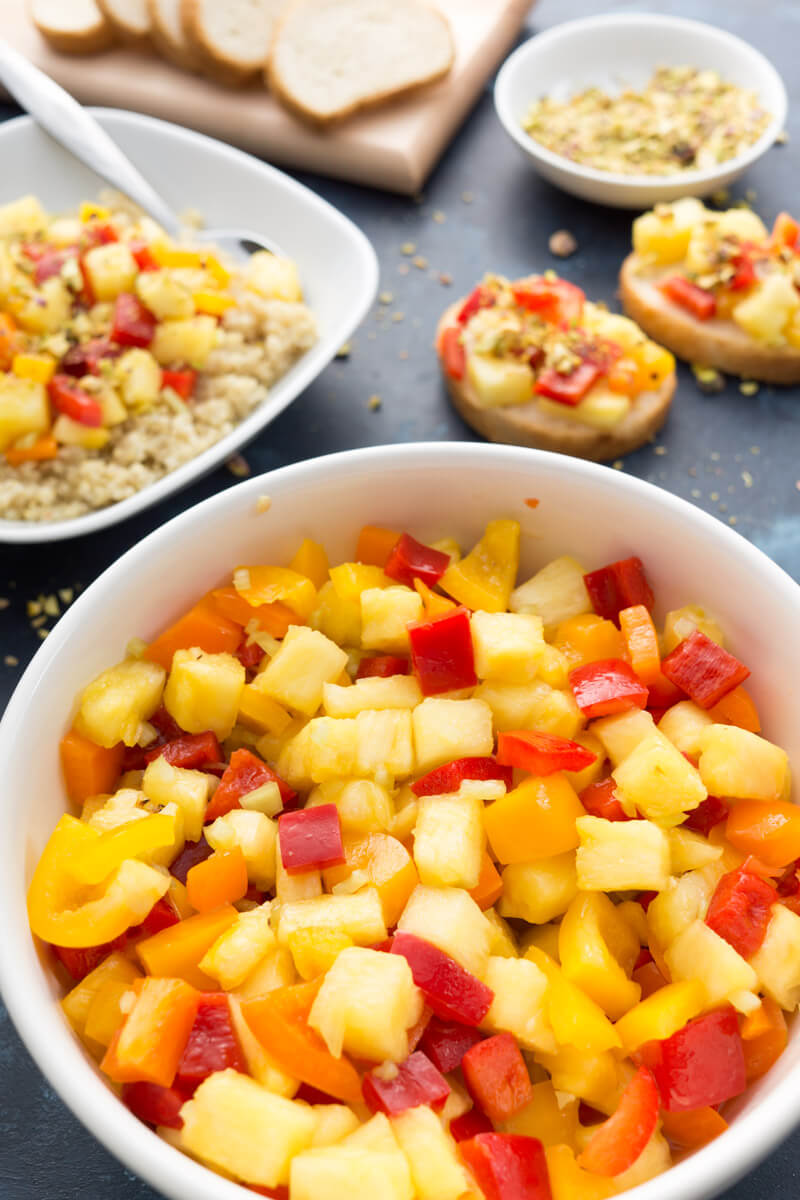 This Spicy Fresh Pineapple and Pepper Salad is light and refreshing, but also delivers a bit of a kick. The pineapple and peppers combine for a burst of sweet flavors, plus there's a touch of heat from the Serrano pepper. It's a salad that keeps well in the refrigerator for about a week and, if you ask me, it actually tastes better as it marinates in its own juices.
How to cut a fresh pineapple
Cutting a fresh pineapple is easy with the right tools. A sharp knife that's the right size is the key to success.
Learn how to do it by watching this video tutorial from Chef Keith Glover.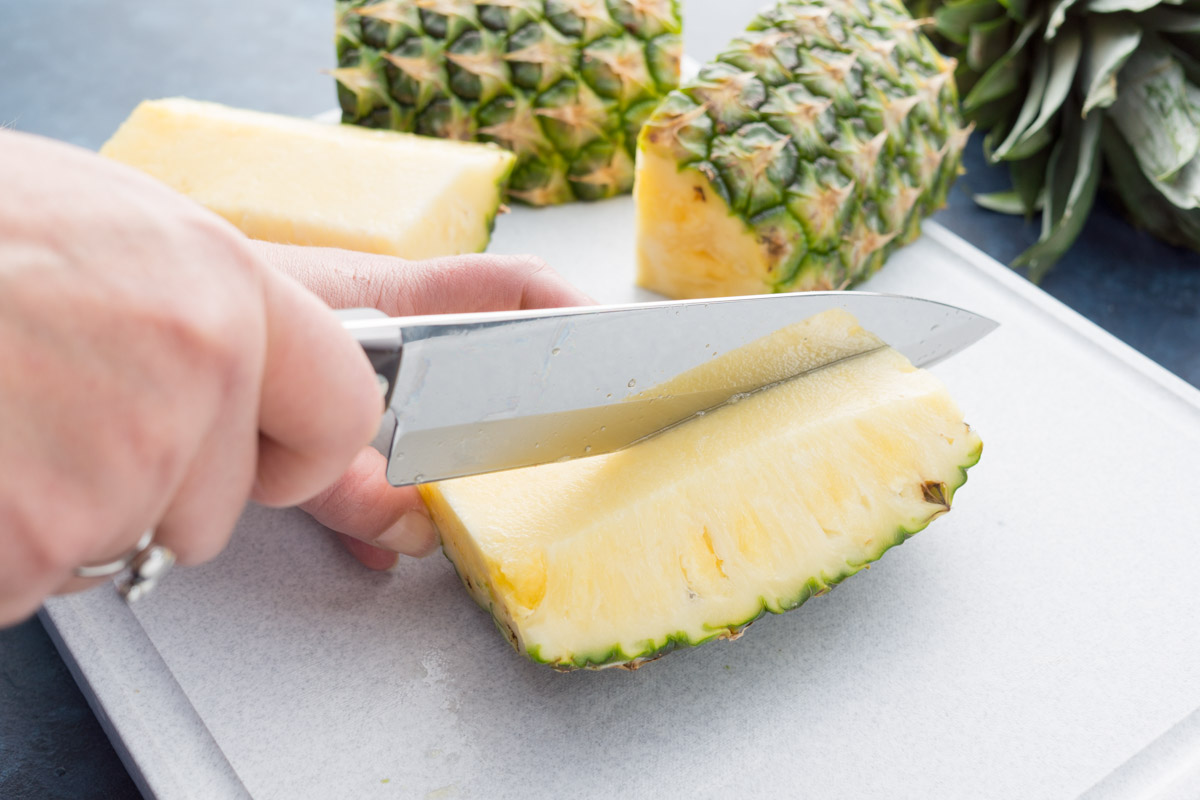 Prepping the ingredients
I used the Trimmer to cut the red, orange and yellow peppers, but a 5" Petite Santoku would also work nicely. I have to say this knife has become a favorite. It works so well for so many ingredients.
Pull on a pair of plastic gloves before you tackle mincing the Serrano pepper. The pepper and its seeds can easily irritate your skin if you're not careful. Use the Trimmer or 4" Paring Knife to cut off the ends of the pepper, then slice the pepper open and remove the membrane and the seeds which contain most of the heat.
Give this recipe a try. It's quite unique with its combination of sweet and spicy flavors.
Ingredients
2 cups fresh pineapple, cut into 1/4-inch pieces
2 cups red bell pepper, seeded and cut into 1/4-inch pieces
1 cup orange pepper, seeded and cut into 1/4-inch pieces
1 cup yellow pepper, seeded and cut into 1/4-inch pieces
1 medium serrano pepper, seeded and minced (substitute jalapeno pepper if serrano is not available)
Juice of 1 lime
1 tablespoon extra-virgin olive oil
1 teaspoon kosher salt
1/4 cup shelled, chopped roasted/unsalted pistachios, for garnish
Directions
In a large bowl, combine pineapple, peppers, lime juice, oil and salt. Toss to coat. Cover and refrigerate for at least 1 hour, preferably 2.
Garnish with chopped pistachios just before serving.
Serving suggestions: as a small side dish, topping for bruschetta or added to a bowl of rice, quinoa, lentils or greens.
Recommended Tools