How to Cut a Fresh Pineapple
1933 days ago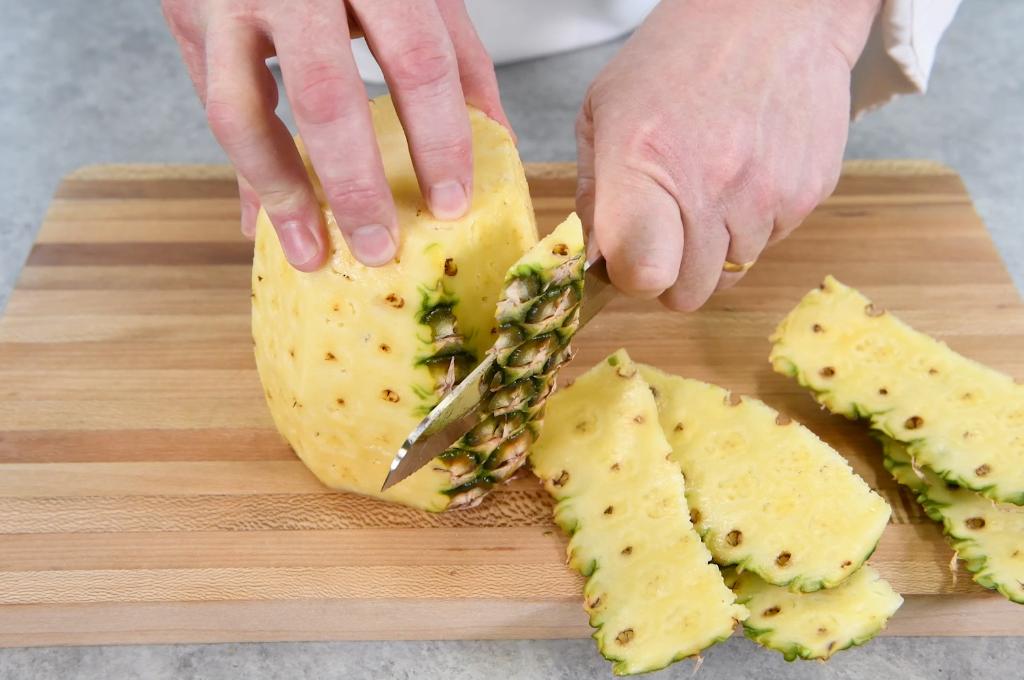 Once you learn how easy it is to cut a fresh pineapple, you'll never use canned again. It's also hands down more delicious and refreshing.
Don't be intimidated by the pineapple's thick rind and spiky crown. Cutting this tropical fruit only takes a few minutes when you have the right technique and a sharp knife. When choosing what knife to use, select one that's sharp, long enough to cut through the pineapple, comfortable to hold and easy to maneuver.
When cutting wobbly vegetables or fruits, like pineapple, it's important to bring what you're cutting to its flat side on the cutting board whenever possible. It makes the food more stable and safer to cut.
For the best way to cube a pineapple, we called upon the expertise of instructors at Alfred State College's Culinary Arts program. Using Cutco's Hardy Slicer, here is how to easily cut a pineapple in just a few steps.
How to cut a pineapple with a Hardy Slicer:
Slice off the crown and the base of the fresh pineapple using a Hardy Slicer.
Stand the pineapple up and slice around the fruit to remove the rind.
Keeping the pineapple flat on the cutting board, cut it in half lengthwise.
Lay the halves down flat on the cutting board and cut them in half, creating four quarters. Trim off any remaining pieces of rind.
Keeping the pineapple quarter on its flat side, angle the knife and slice in to remove the core.
Lay the pineapple quarter flat on the board and cut in half lengthwise.
Cut the pineapple crosswise into chunks.