Specialty Knives You Didn't Know You Needed
917 days ago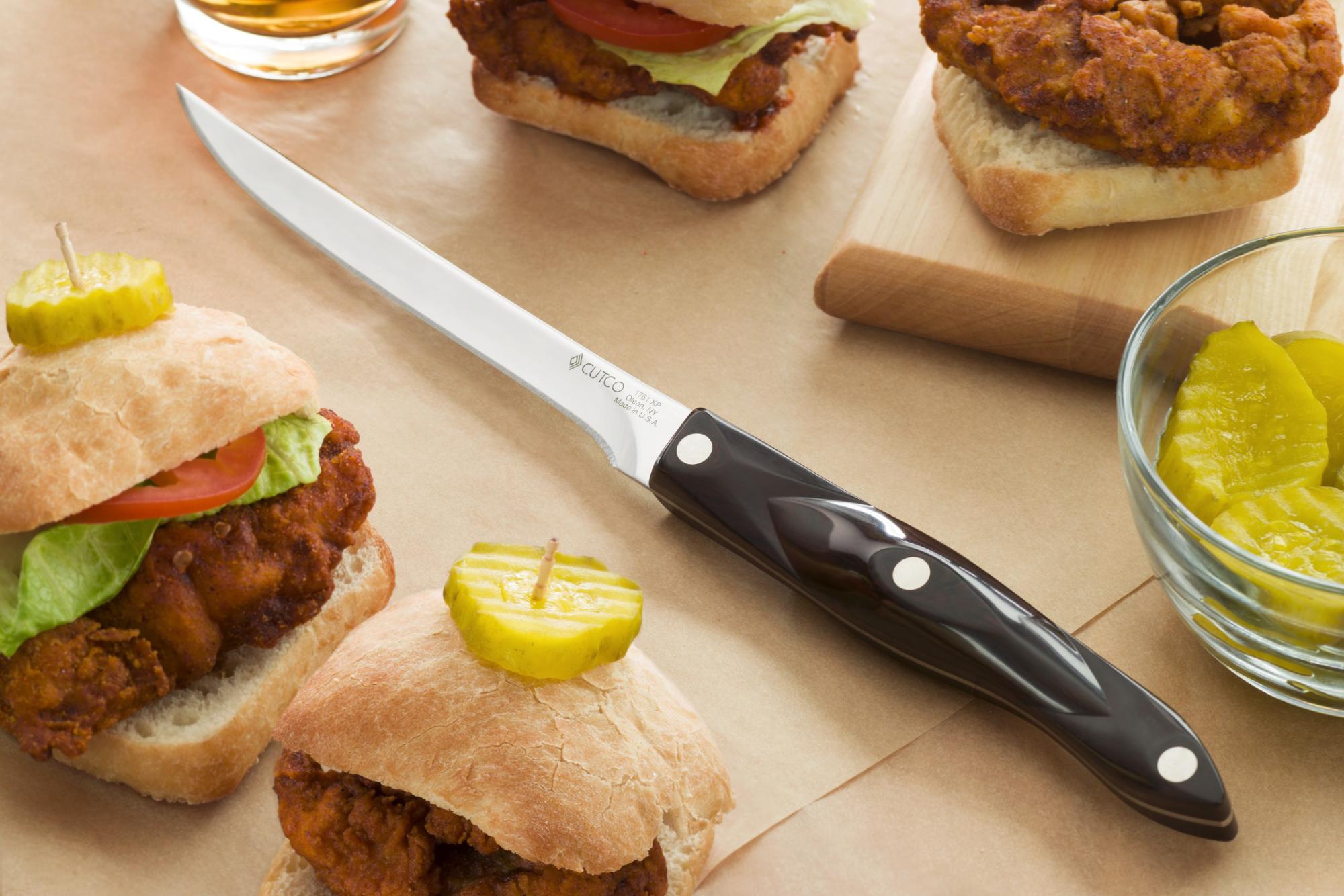 If you are a novice cook, basic knives like chef knives, utility knives and paring knives allow you to get a lot done. But, sometimes you need a certain knife for a specific job and once you use it you'll realize that there are some specialty knives that are invaluable.
I think I have mentioned before that prior to coming to Cutco (20 years ago) I didn't enjoy food prep. I used hand-me-down cheap knives that couldn't even cut butter. When I think back on it, I wonder why I put up with it for so long.
Eventually I got my Cutco knives and continued to practice chopping, slicing and dicing. Once I got the hang of the basic knives, I graduated to some specialty knives that, today, I couldn't live without.
Here is my breakdown of specialty knives that you didn't know you needed.

Specialty Knives You Didn't Know You Needed
Butcher Knife: Features a heavy-duty, sharp blade with a wide belly and slightly curved blade for precision cutting.
Section meat
Disjoint chicken
Slice watermelon
Cut winter squash
Gourmet Prep Knife: Features a hefty sharp, Double-D® edge and pointed tip for slicing through thick-skinned foods.
Cut small melons
Slice hard salami
Core cabbage
Cut florets from cauliflower
Boning Knife: Features a sharp, thin, flexible blade with a pointed tip for working around bones, slicing and trimming.
Remove bones from chicken
Butterfly pork loin
Trim fat from beef
Slice venison
Salmon Knife: Features a long, sharp, flexible blade for smooth slicing of delicate flesh.
Remove salmon skin
Slice smoked salmon
Cut tuna fillets
Fillet seabass
Traditional Cheese Knife: Features a sharp, Micro Double-D(TM)-edge blade for easy slicing, and a perforated blade to prevent foods from sticking.
Cut cheese
Halve grapes
Slice tomatoes
Slice lemons and limes
Whether you're choosing your starter knives or ready to add some specialty knives to your collection, take into consideration the knife edge. Straight-edge knives are for more controlled, clean cuts of food like onions, carrots and herbs. Cutco's Double-D® and Micro Double-D(TM) edges are generally for cutting foods with harder outsides than insides, like tomatoes, grapes and bread.