Chef Glover's Simple Roasted Tomatoes
Published 322 days ago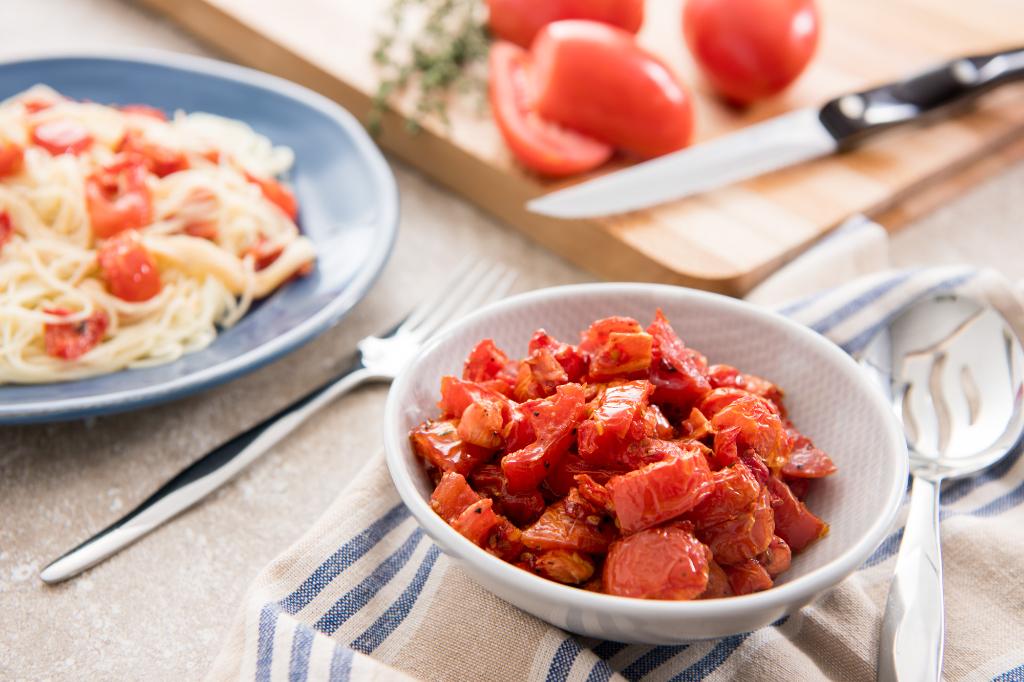 Roasted tomatoes may change your life forever. They are quite possibly one of the most delicious things I've eaten. While mostly intended to use in pasta dishes, salads and sauces, I couldn't stop picking them off the pan and just eating them.
This recipe for Simple Roasted Tomatoes comes to us from Chef Keith Glover, an instructor at Alfred State College's culinary arts program. Roasting the tomatoes low and slow removes some of their moisture and caramelizes them, deepening their tomatoey flavor. You can use roasted tomatoes almost anywhere you would use regular tomatoes.
Chef Keith uses sprigs of thyme to add flavor, but you could also try tossing in some unpeeled garlic cloves. Once everything is roasted, peel the cloves and combine them with the tomatoes.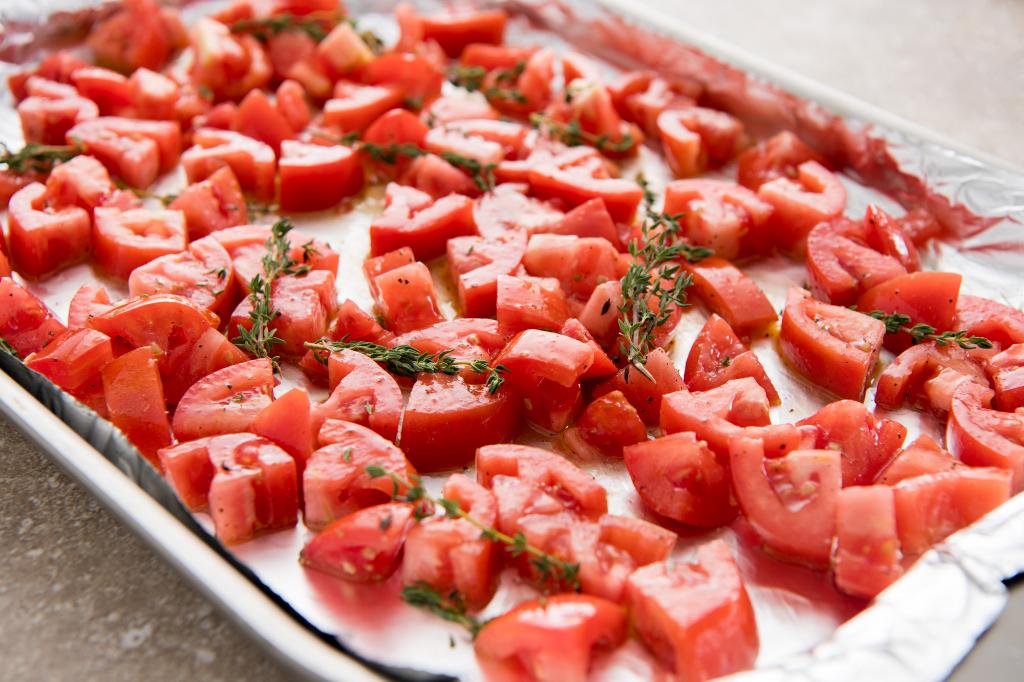 To prep the tomatoes, use a sharp tomato knife, like Cutco's Trimmer, to dice. Take a look at Chef Keith's tutorial on How to Dice a Tomato for simple instructions to learn how.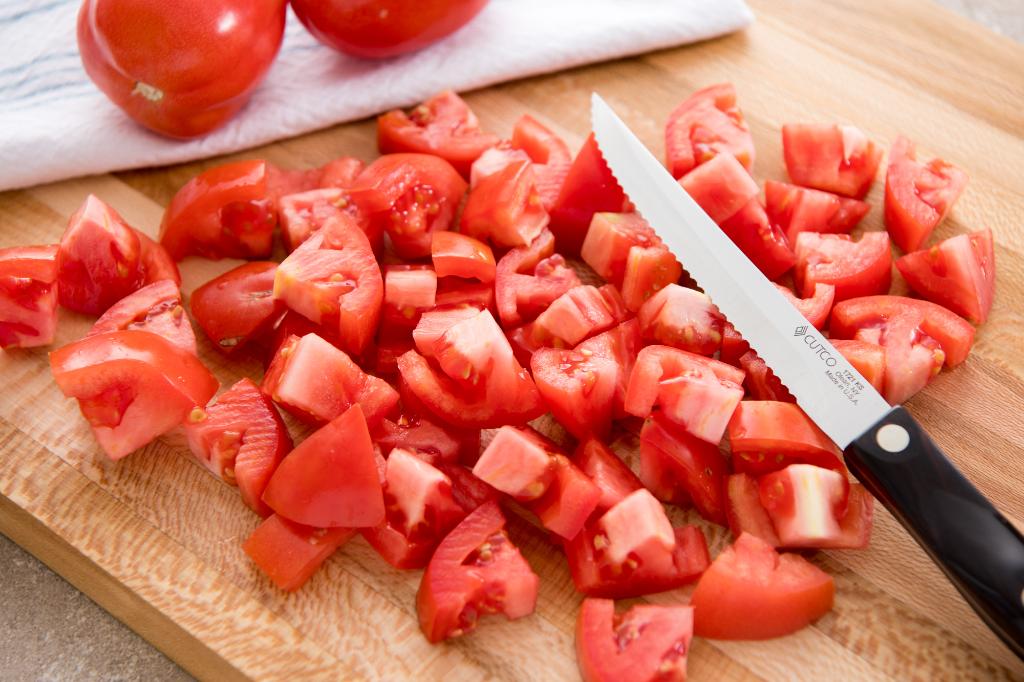 Because this recipe is so simple, you might find yourself making these on a regular basis. But, I advise to make extra, because you won't be able to resist eating them straight from the pan.
Ingredients
6 plum tomatoes, large dice
4 tablespoons extra virgin olive oil
Kosher salt
Fresh ground black pepper
3 springs fresh thyme (optional)
Directions
Heat the oven to 250 degrees F.
Line a baking sheet with foil. Toss tomatoes with oil, salt and pepper.
Pour evenly onto baking pan toss with fresh thyme. Bake for 1-1 ½ hours until partially dried but still retaining some moisture.
Discard thyme and cool tomatoes.
Use in fresh pasta dishes, salads, sauces and toppings.
Recommended Tools