How to Dice a Tomato
1585 days ago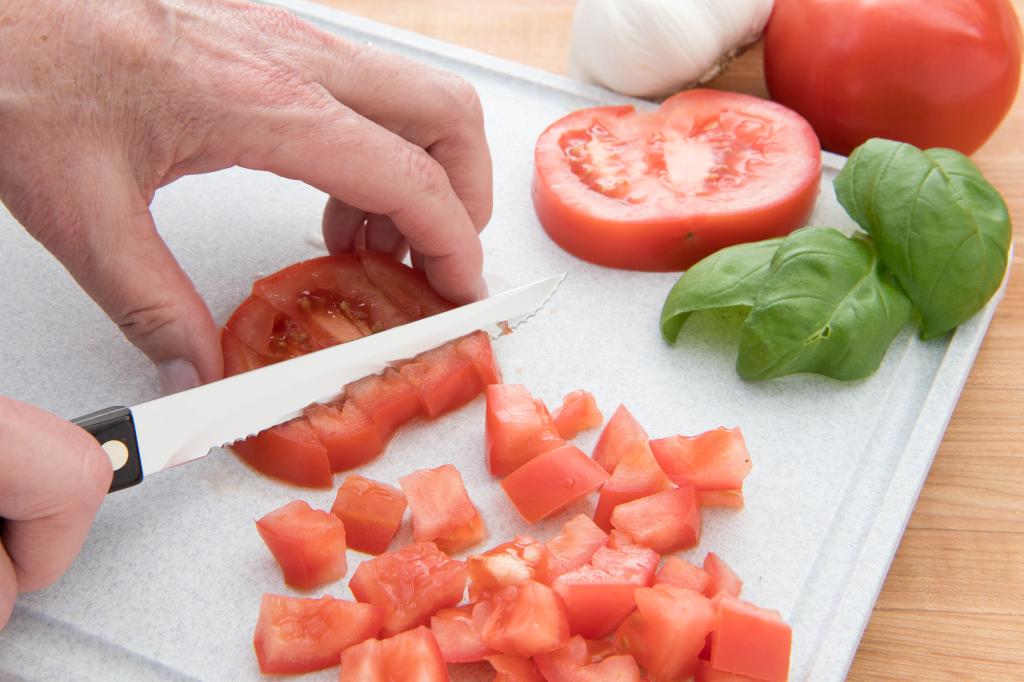 Perfectly diced tomatoes make recipes look better and even taste better if you ask me. When you take a bite of something with them in it, you want a good balance of tomato and the other ingredients. Consider it the perfect bite.
The type of knife you use to cut tomatoes is important, since you don't want it to squish when slicing and dicing. Cutco's Trimmer, with its sharp Double-D® edge, is designed to easily slice through the skin of a tomato and glide through its delicate watery flesh.
Our customers also love our Cheese Knives for cutting tomatoes. It makes sense since those knives feature a Micro Double-D® edge, similar to the Trimmer.
Achieving the perfect dice is easy with a ripe tomato, sharp tomato knife and these step-by-step instructions from Chef Keith Glover, an instructor at Alfred State College's culinary arts program.
How to Dice a Tomato
Use a Trimmer to remove the core of the tomato.
Lay the tomato flat on the cutting board and slice to desired thickness.
Stack slices and slice into strips.
Rotate strips and cut crosswise to dice.