Fast and Easy Roasted Beet Salad
Published 556 days ago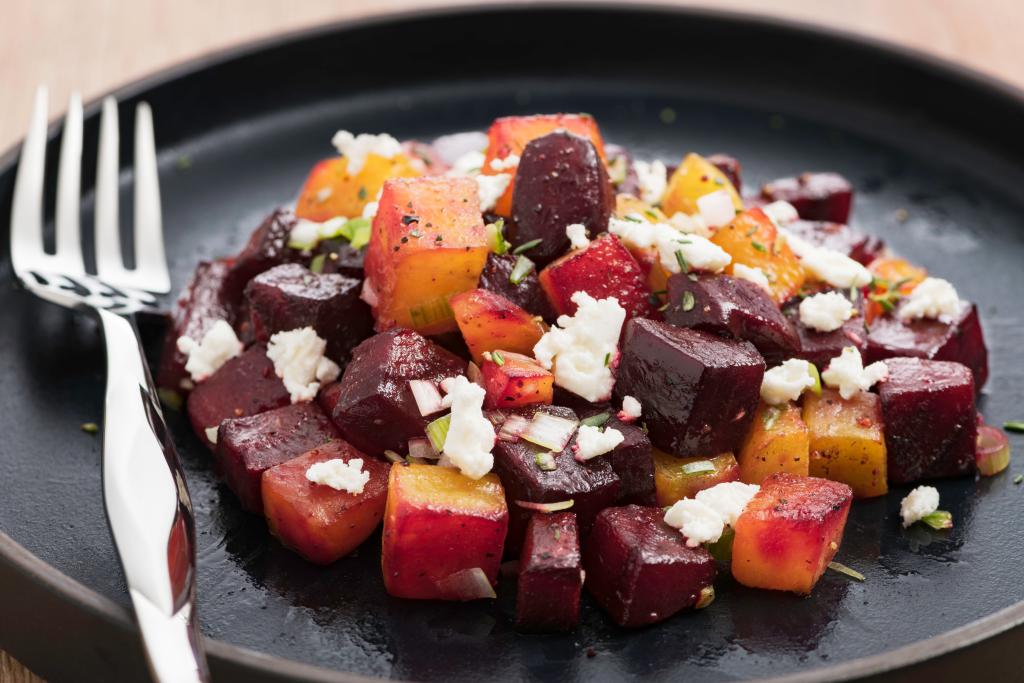 I love beets and am always amazed at all the colorful varieties. From the sweet Chioggia, with its red and white stripes (that unfortunately fade when cooking), to a regular dark red variety, I use them to liven up the flavors on my plate.
At the market I always look for beets with their green tops still attached so I can tell they are fresh. Red beets tend to get a bit (just a tiny bit) tougher the longer you store them, but they also get sweeter. I use golden beets when roasting them with other vegetables because they don't stain the other veggies pink like the red ones often do.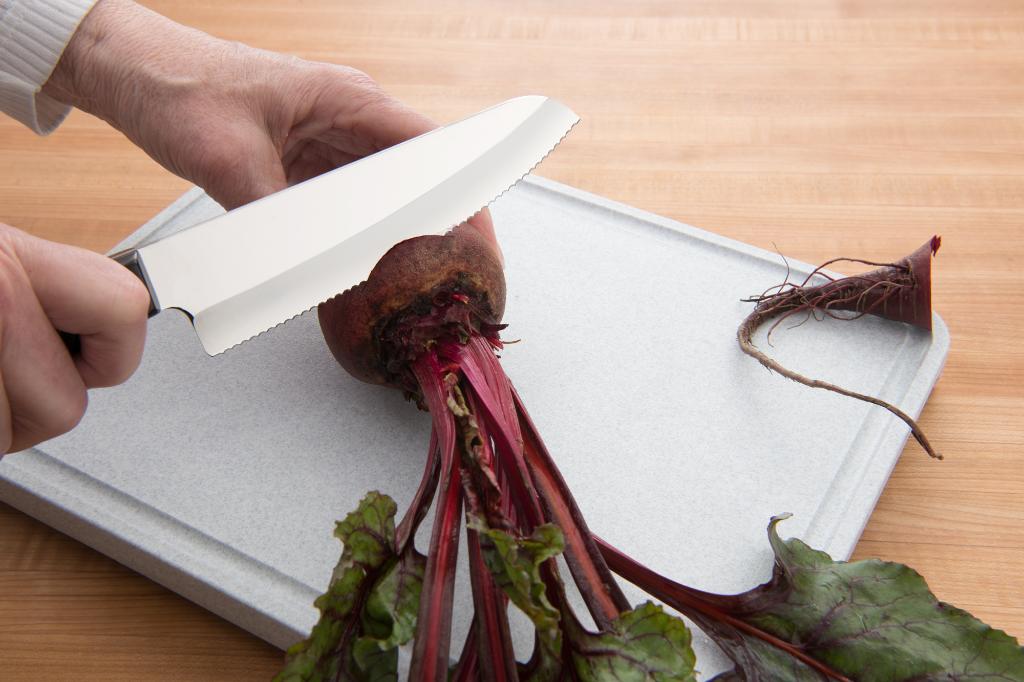 For prepping these nutrition-packed veggies, I've found that Cutco's Hardy Slicer does a great job. The knife's sharp Double-D® cutting edge easily slices easily through the beetroot allowing me to make a uniform dice, which is essential for even roasting. If you have pieces of varying sizes, you'll wind up having some beets that are over-cooked and some that are under-cooked.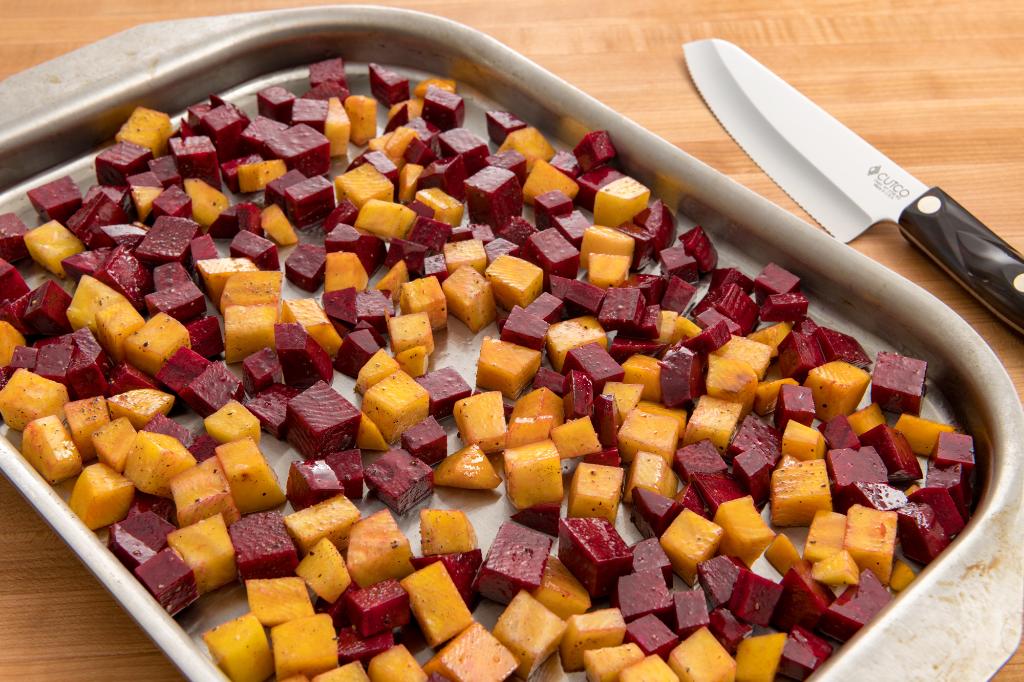 Ingredients
4 fresh medium-sized beets
1 to 2 tablespoons olive oil
1 teaspoon kosher salt
1/2 to 1 teaspoon fresh ground pepper
4 to 5 scallions, chopped
2 teaspoons fresh lemon juice
Feta cheese crumbles
Fresh thyme leaves for garnish
Directions
Preheat oven to 450°.
Lightly oil a baking sheet and set aside.
Peel beets and cut into ½-inch dice. Place diced beets in bowl and sprinkle with olive oil.
Season with salt and pepper and toss so that all of the beets are covered.
Place beets on baking sheet in a single layer and put in oven on middle rack.
Roast for 20 minutes and stir. Roast another 10 minutes and stir again. Continue to roast another 5 to 10 minutes until beets are tender.
Place roasted beets in bowl and add scallions. Sprinkle with lemon juice.
Toss to distribute.
Top with crumbled feta.
Season with additional salt and pepper if needed.
Garnish with fresh thyme leaves (optional).
Recommended Tools