Learn How to Dice Beets
755 days ago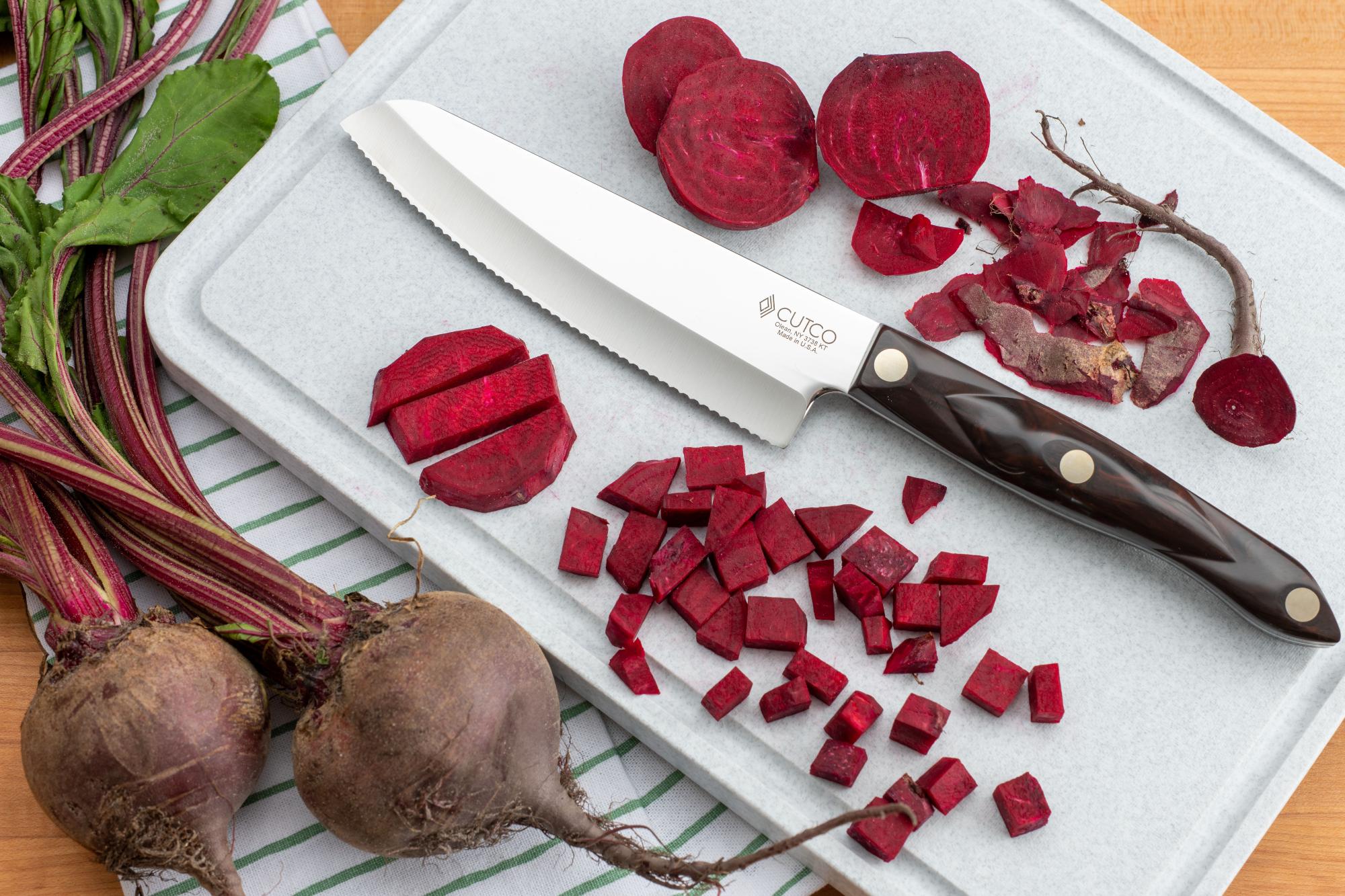 Learn how to dice beets to roast, boil or steam. They add an earthy, sweet flavor to salads, soups and even hummus.
Recommended Knife:
Hardy Slicer
A hardy vegetable requires a hardy knife. The Hardy Slicer's hefty blade and sharp, Double-D® edge power through dense vegetables, like beets, for easy prep.
How to Dice Beets
Tip: Consider wearing food preparation gloves to protect your hands from the bright red beet juice.
Using a Hardy Slicer, trim off the top of the beet.

Trim off the root end.

Use a Vegetable Peeler to peel the beet.

Make a small leveling cut, rest it flat on the cutting board and slice.

Cut the slices into batons.

Rotate them and cut to dice.
Save the Greens
The green leaves of beets are edible and a delicacy onto their own. Similar in taste to kale or collard greens, beet greens can be sautéed in olive oil, seasoned and eaten as a side dish.
Storing Beets
Before storing, make sure the bulb is completely dry. Place unwashed beets in a large resealable bag and remove as much air as possible. Store in the crisper drawer of the refrigerator for up to 2 to 3 weeks.
Try These Other Knife Techniques