How to Dice a Butternut Squash
971 days ago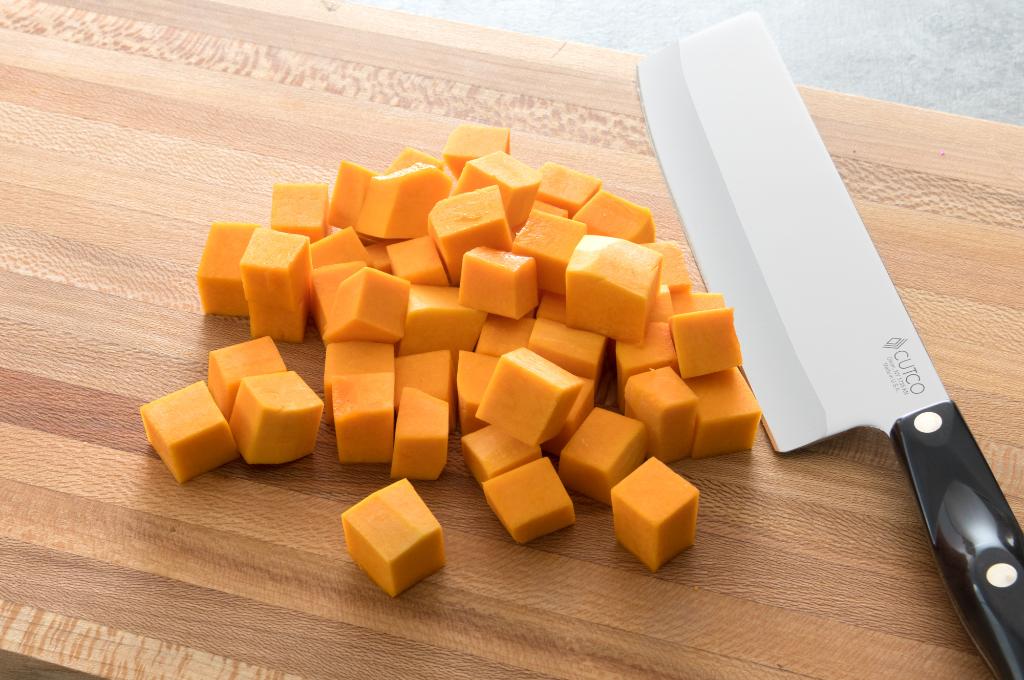 Gone are the days of worrying about how to cut butternut squash. With this easy tutorial, you'll find that as long as you have a sharp, sturdy knife, it's easy to do. Because of its tough makeup, knowing how to easily dice a butternut squash will open it up to many recipe possibilities.
We recommend using Cutco's Vegetable Knife. It's sharp, wide blade powers through hardy winter squash. When cutting, use a forward and down motion for better control and try to make uniform cuts so that the squash cooks evenly.
When choosing a butternut squash look for one that is heavy for its size with no blemishes and a solid beige color. Also try to find a squash with a full, firm stem.
A sharp knife certainly makes a difference when cutting butternut squash, but another tip that can help is to poke holes in the squash with a fork and microwave for 3 to 5 minutes to soften it a bit before cutting.
To peel the squash, use either a Vegetable Peeler or a 4" Paring Knife, whichever you prefer. The skin of butternut squash is edible, but it is tough even after cooking, so it's better to remove it. I like to cut the squash in half at the neck and then rest the squash pieces firmly flat on the cutting board to run the peeler or paring knife down the side of it to peel it.
Culinary trainer Lynn Novo offers these easy steps for dicing butternut squash.

How to Dice Butternut Squash
Using a Vegetable Knife, remove the ends.
Cut the squash in half at the neck.
Use a Vegetable Peeler to peel.
Remove seeds from the round piece using a spoon.
Slice squash into desired thickness.
Cut slices into batons.
Cut batons into a dice.
Once you've mastered how to dice butternut squash, try one of these delicious recipes.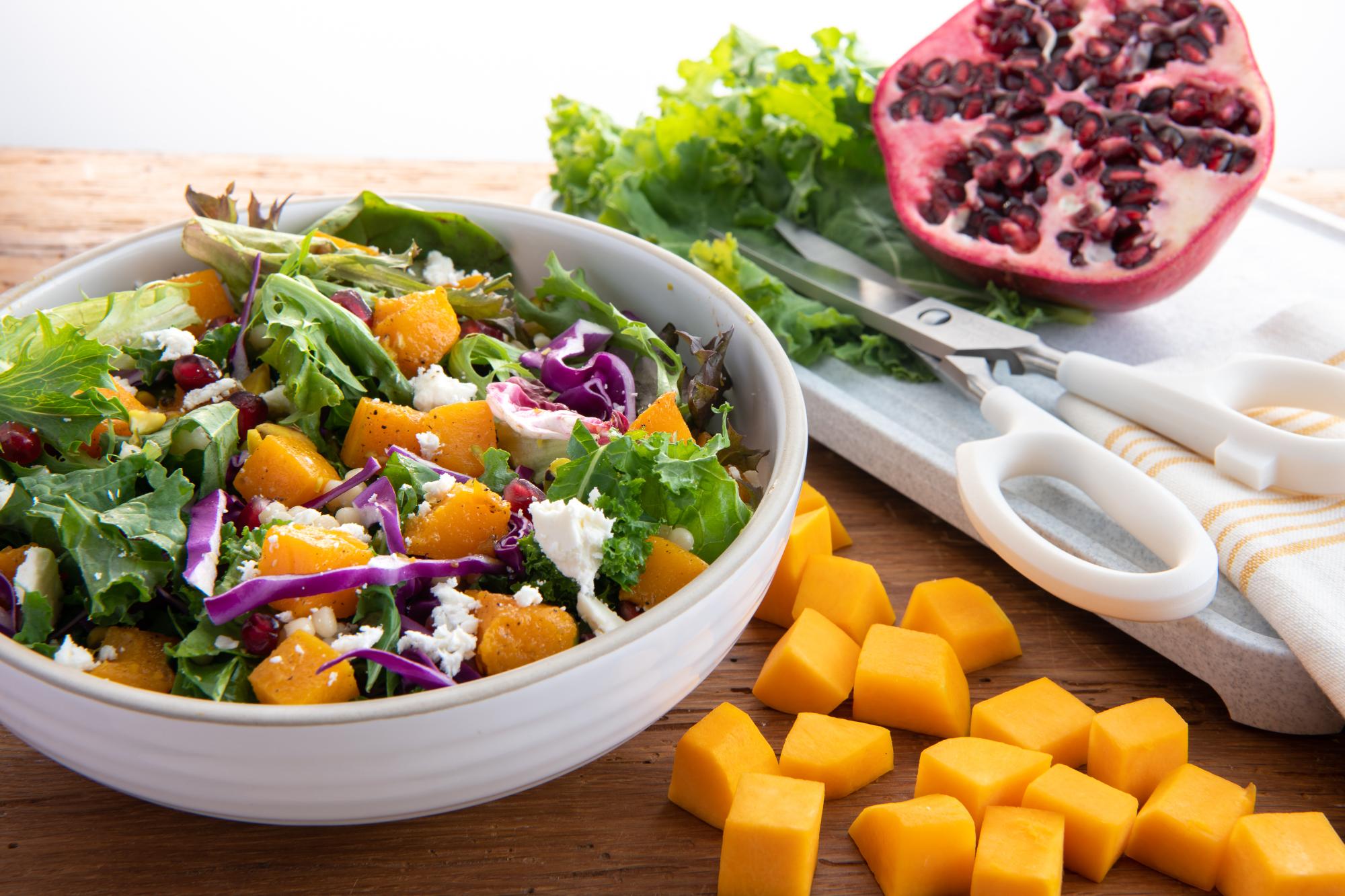 Kale, Butternut Squash and Couscous Salad with Vinaigrette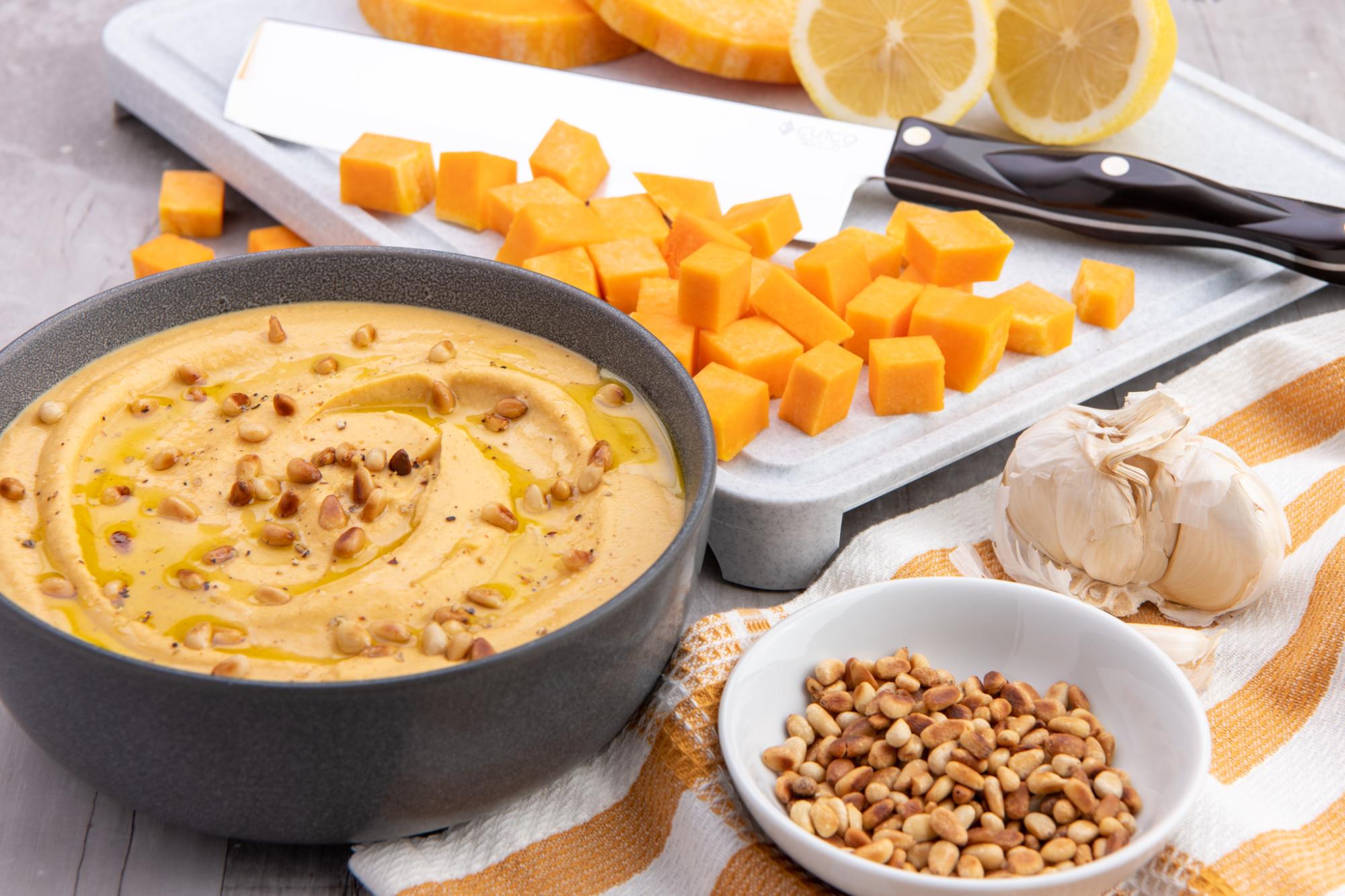 Creamy Butternut Squash Hummus