How to Cut Swiss Chard
1109 days ago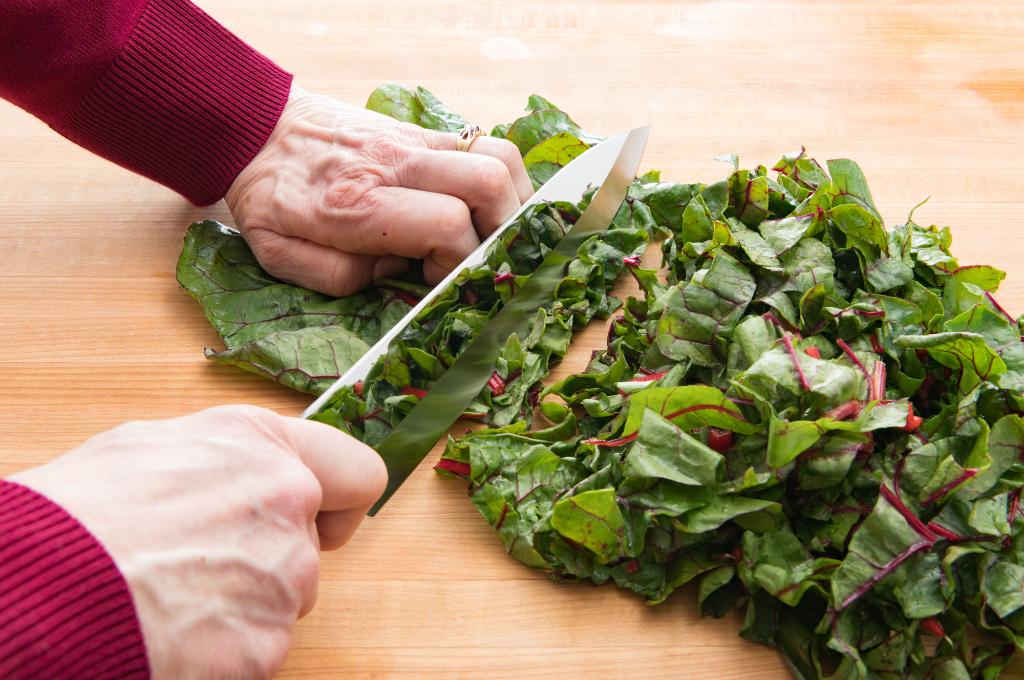 Swiss chard is a nutrient-packed powerhouse that's easy to prepare, and both the leaves and the stalks are edible. The leaves are similar in taste to beet greens and the stems may remind you of bok choy.
Swiss chard is great raw in salads or it can be sautéed or braised to add to soups, casseroles or grain bowls.
To cut Swiss chard, follow culinary trainer Lynn Novo's easy steps, using a 7-3/4" Petite Chef knife.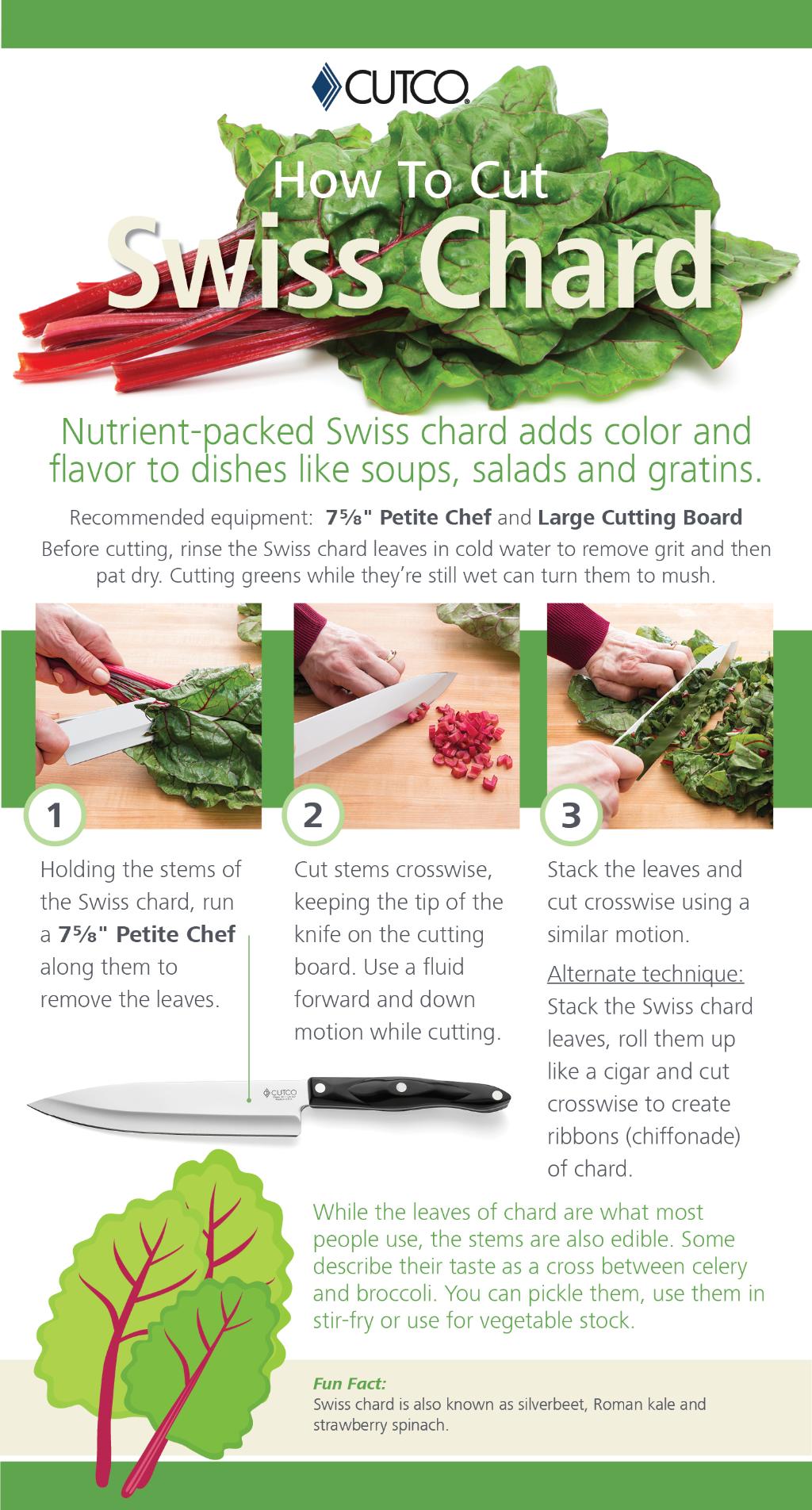 How to Cut Swiss Chard
Quick Tip: Before cutting, rinse the Swiss chard leaves in cold water to remove grit and then pat dry. Cutting greens while they're still wet can cause them to turn to mush.
Holding the stems of the Swiss chard, run a 7-3/4" Petite Chef knife along them to remove the leaves.
Cut stems crosswise, keeping the tip of the knife on the cutting board. Use a fluid forward and down motion while cutting.
Stack the leaves and cut crosswise using a similar motion.
Alternate technique: Stack the Swiss chard leaves, roll them up like a cigar and cut crosswise to create ribbons (chiffonade) of chard.