How to Cut Swiss Chard
575 days ago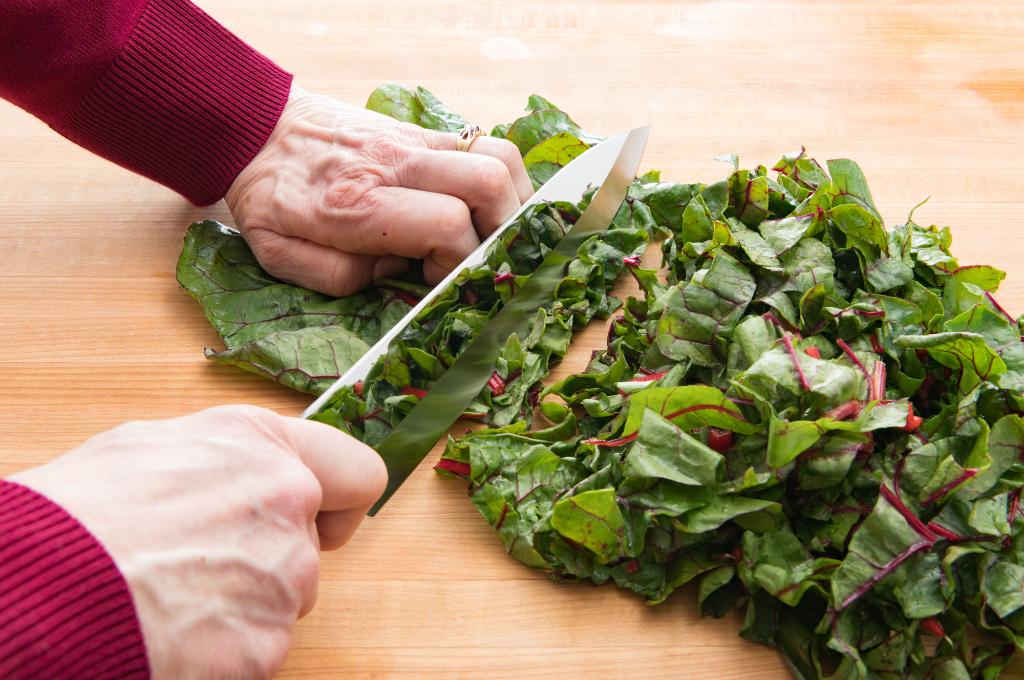 It may not seem like there's much to it, but knowing how to cut Swiss chard will save you time and aggravation. A key to success is using a sharp knife for clean cutting so you don't bruise or crush this delicate leafy vegetable.
The 7-5/8" Petite Chef knife is a good choice for cutting Swiss chard. The pointed tip can easily navigate along the stem to remove the leaves. The sharp, slightly curved belly of the blade can also cut cleanly through the leaves without crushing them. If you prefer a longer blade, the 9-1/4" French Chef also works well.
Swiss chard is a nutrient-packed powerhouse that's easy to prepare, and both the leaves and the stalks are edible. The leaves are similar in taste to beet greens and the stems may remind you of bok choy. It is great raw in salads or it can be sautéed or braised to add to soups, casseroles or grain bowls.
For how to cut Swiss chard, we sought out the expertise of culinary trainer Lynn Novo.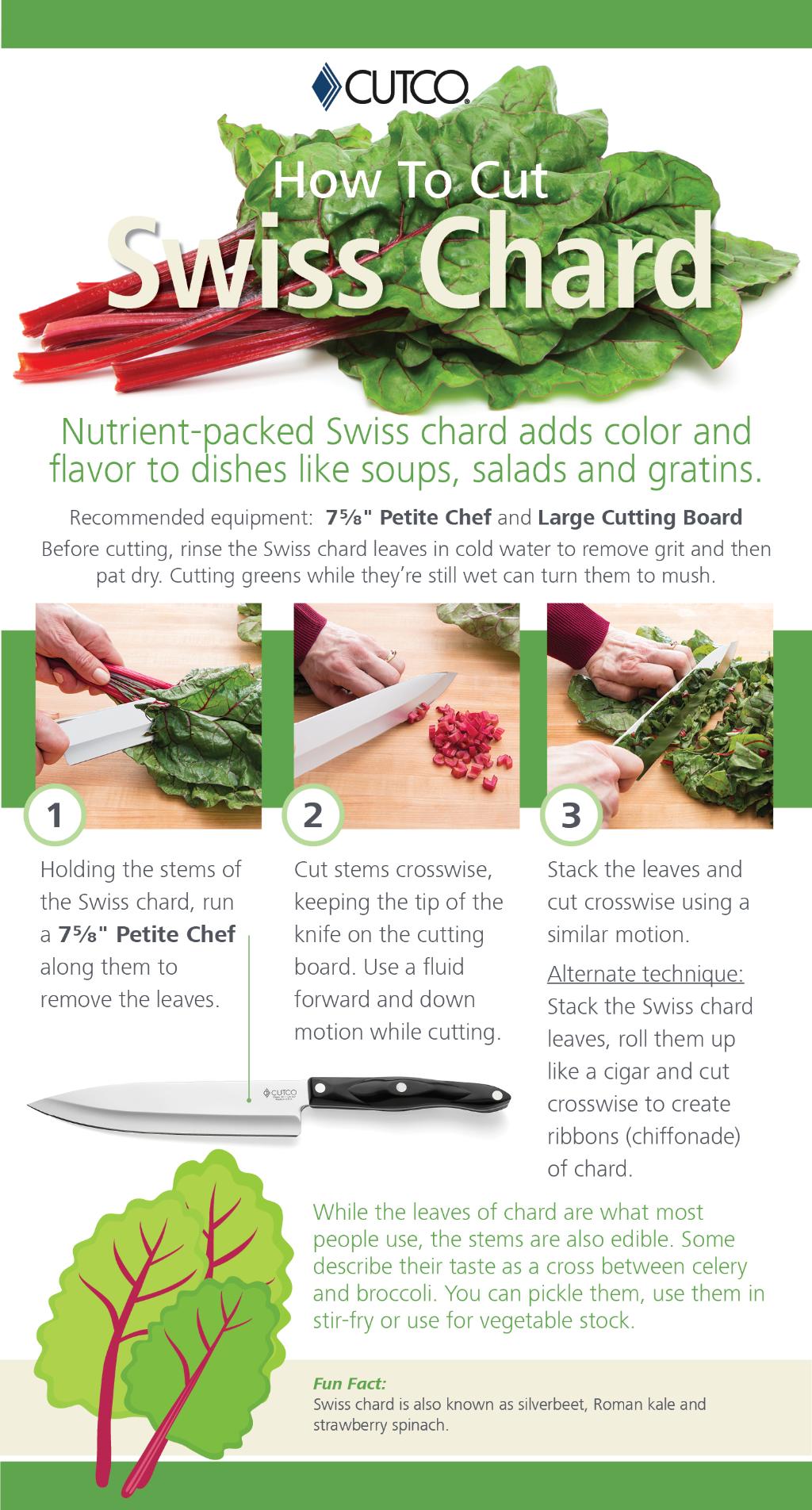 How to Cut Swiss Chard
Quick Tip: Before cutting, rinse the Swiss chard leaves in cold water to remove grit and then pat dry. Cutting greens while they're still wet can cause them to turn to mush.
Holding the stems of the Swiss chard, run a 7-3/4" Petite Chef knife along them to remove the leaves.
Cut stems crosswise, keeping the tip of the knife on the cutting board. Use a fluid forward and down motion while cutting.
Stack the leaves and cut crosswise using a similar motion.
Alternate technique: Stack the Swiss chard leaves, roll them up like a cigar and cut crosswise to create ribbons (chiffonade) of chard.
Try your Swiss chard prepping skills with these recipes: