How to Make Homemade Salsa
1193 days ago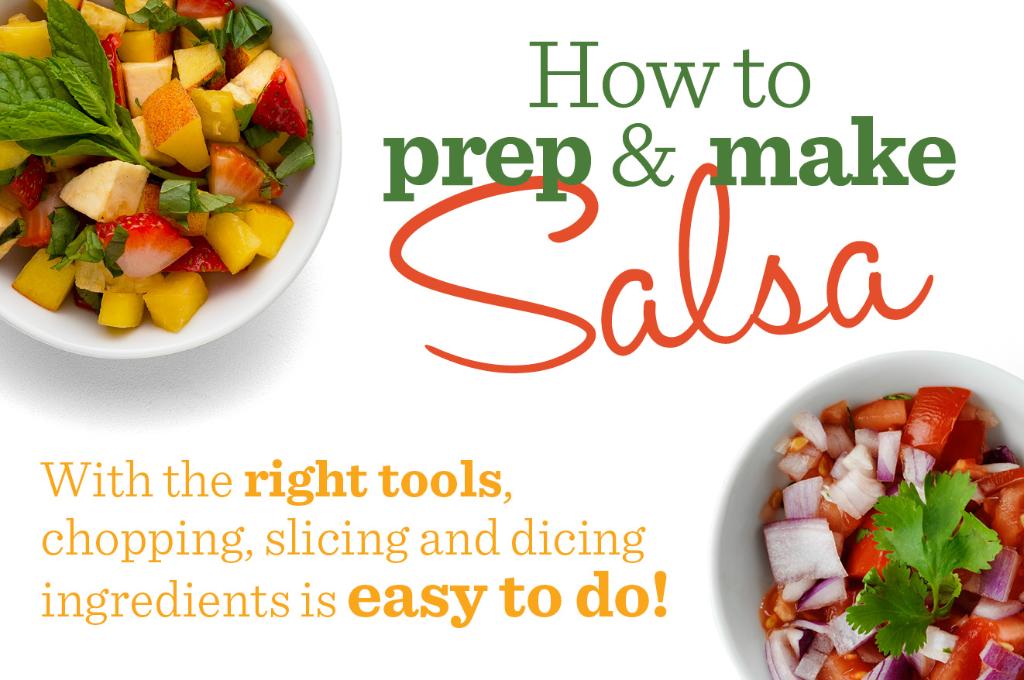 Summertime is the perfect time for making homemade salsa. With so many fresh fruits and vegetables available at farmer's markets, produce stands and in your own back yard, you can play with a variety of flavors.
All a homemade salsa recipe requires is fresh ingredients, some sharp knives and your imagination. You choose the ingredients you want to include and you decide how chunky you want to cut the vegetables (and fruits!).
Kitchen Knives for Preparing Salsa
4" Paring Knife – for slicing cucumbers, scallions and strawberries.
Trimmer (utility knife) – for slicing and dicing tomatoes and tomatillos, and cutting lemons and limes.
5" Petite Santoku – for dicing avocados, slicing jalapeños and mincing herbs.
7-5/8" Petite Chef – for slicing and dicing onions and peppers, and mincing garlic.
---
Also take a look at these handy how-tos for easy salsa prep.
How to Make Salsa
With the right tools, a little know-how and fresh ingredients, it's easy to make your own homemade salsa. Here's some guidance to get you started.