How To Mince Jalapeños
1507 days ago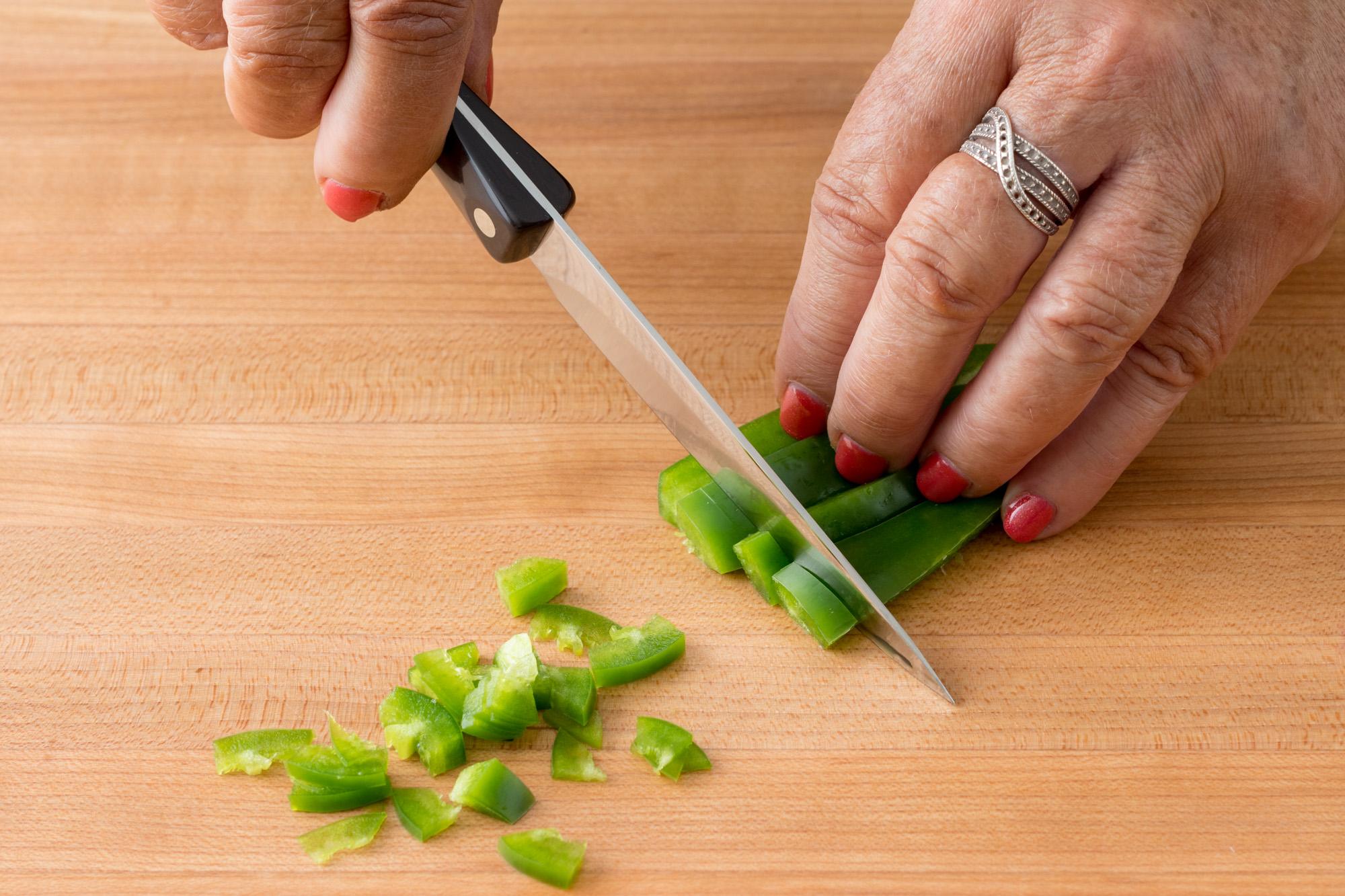 Using fresh jalapeños instead of jarred changes recipes for the better. Fresh jalapeños are easy to cut, but some caution is advised when doing it.
Before you start, consider using food-grade rubber gloves to protect your hands from the pepper's capsaicin, which can burn.
If you choose to cut jalapeños without gloves, that's okay, just use caution. Avoid touching the seeds which contain most of the irritant. Then, after cutting, avoid touching your eyes. Wash your hands with dish soap instead of hand soap or rinse your hands with rubbing alcohol. Both can wash away the oils that cause the burn.
Understanding how to cut your own fresh jalapeños will have you using them in more and more dishes. Toss them into chili to amp up the heat or experiment with adding them to a fruit-based salsa for a surprise kick.
Cutco's 4" Gourmet Paring Knife is a good one for cutting jalapeños. Unlike our standard 2-3/4" Paring Knife, its blade is longer and slightly wider, making it the right size for slicing and mincing jalapeños.

How to Mince Jalapeños
Lay the jalapeños flat on the cutting board and use a 4" Gourmet Paring Knife to trim off the stem.
Cut the pepper in half lengthwise.
Use a spoon to scrape out the seeds from each half (taking care to avoid touching the seeds).
Lay the halves flat on the cutting board and cut in half again to create quarters.
Cut the quarters lengthwise to strips, rotate and cut crosswise to mince.