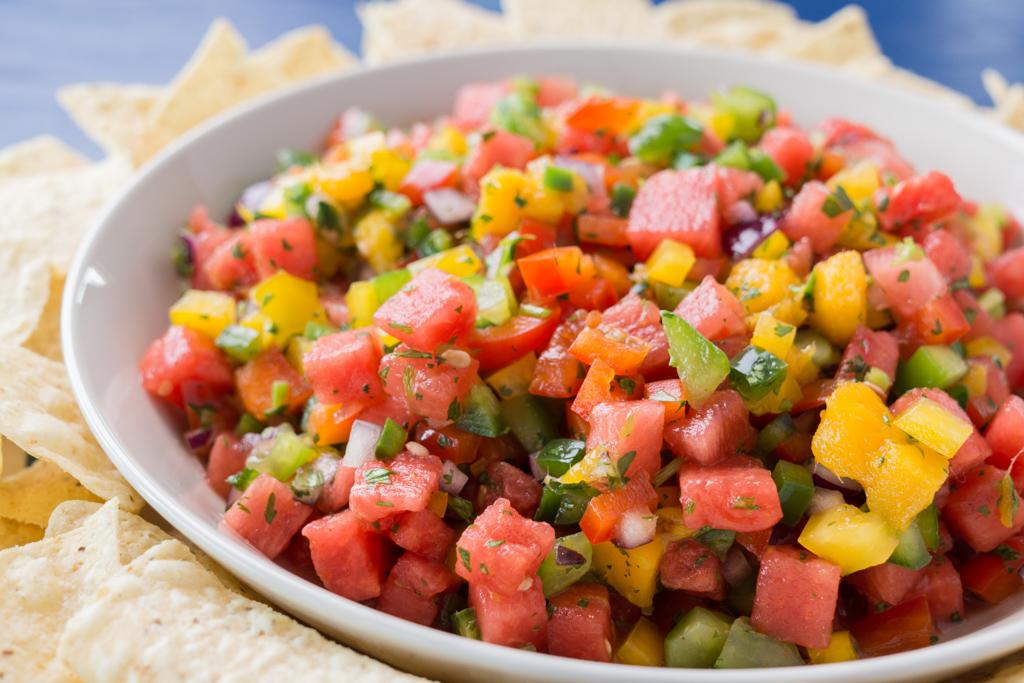 It's watermelon season and beyond cutting a big hunk and biting into its juicy, sweet goodness or chopping it up along with some cantaloupe and honeydew for a simple fruit salad I haven't done much else with it. I've heard of grilling it, using it to make cool summer drinks, mixing it in green salads or making granita and cold summer soups. But, I was looking for something that used watermelon in a different way.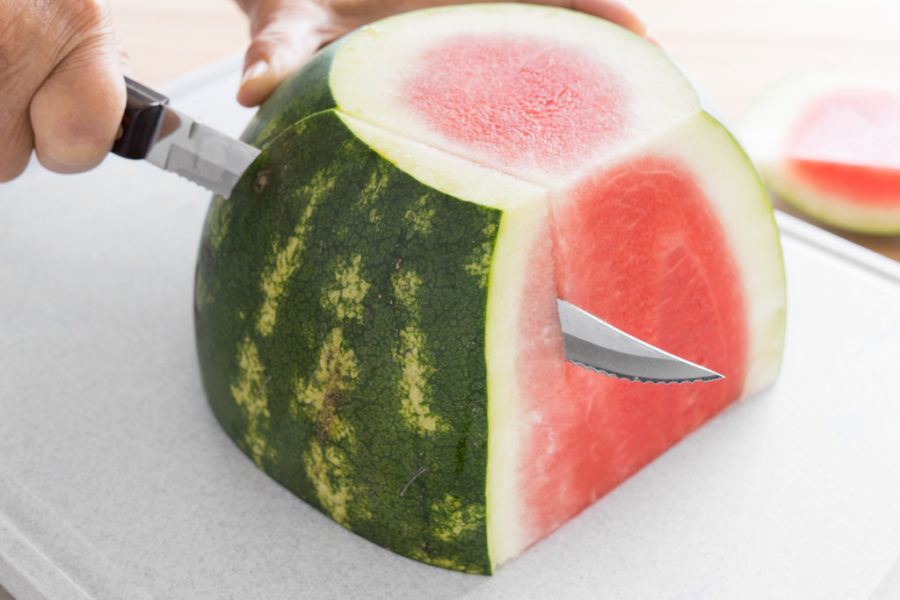 I chose to give Watermelon Mango Salsa a try. The watermelon basically replaces the tomato used in traditional salsas and I put some seeds from the jalapenos in my recipe, which gave it a nice bite. The sweetness of the watermelon and mango with the spicy jalapenos and tartness of the lime juice is a nice combo. After tasting, there was some left over so we stuck it in the fridge and had it the next day. It tasted even better after the flavors had a chance to marry. The watermelon did not get mushy and the peppers stayed crispy. It's definitely a keeper.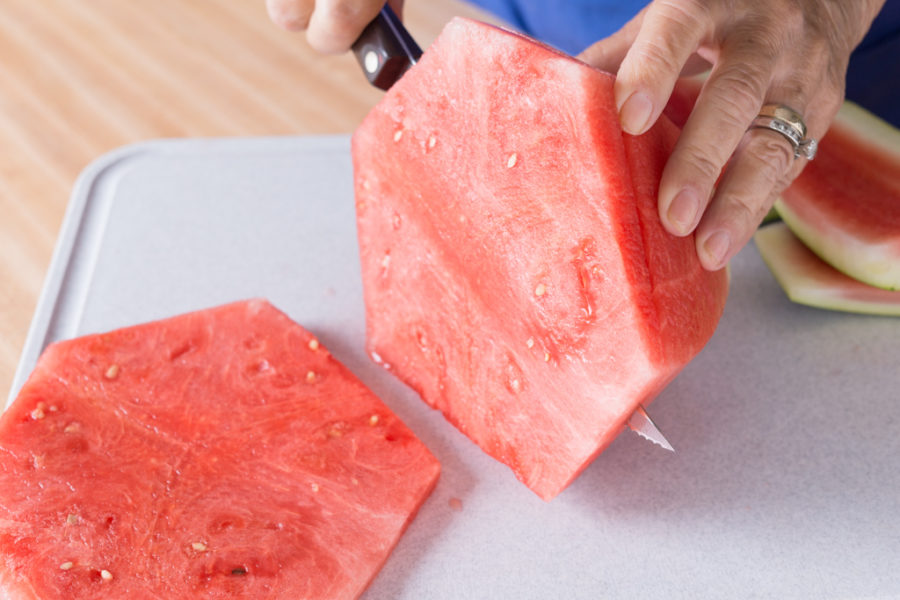 Tip: When cutting watermelon, use a knife that's big enough and sharp enough to cut through the rind. Our recommendation is a 6-3/4" Petite Carver for a small melon or a 9" Carver for a larger melon.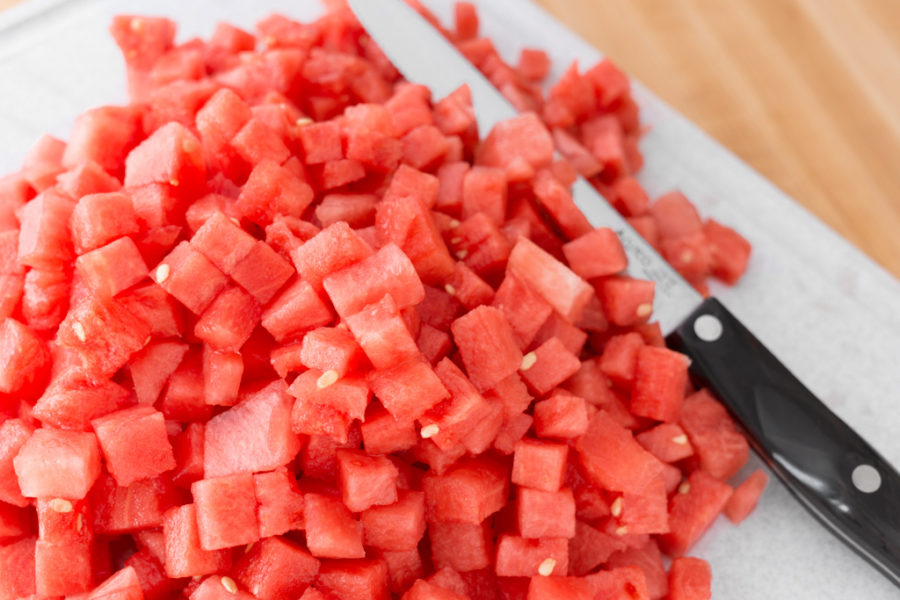 Ingredients
1/2 seedless watermelon, skin removed and finely diced
1 cup diced mango or diced fresh pineapple
1 diced red pepper
1 diced green pepper
1 diced yellow pepper
1/2 medium red onion, finely diced
1/3 cup cilantro, finely minced
2 jalapenos, seeded and finely diced. .
Juice of 2 limes – about 1/4 cup
Salt to taste
Directions
Mix all ingredients.
Serve with tortilla chips or scoop-type chips.
Can also be served over grilled chicken or fish.
NOTE: To increase the heat of the salsa, use some or all of the seeds from the jalapenos.
Recommended Tools