How to Roast Garlic
649 days ago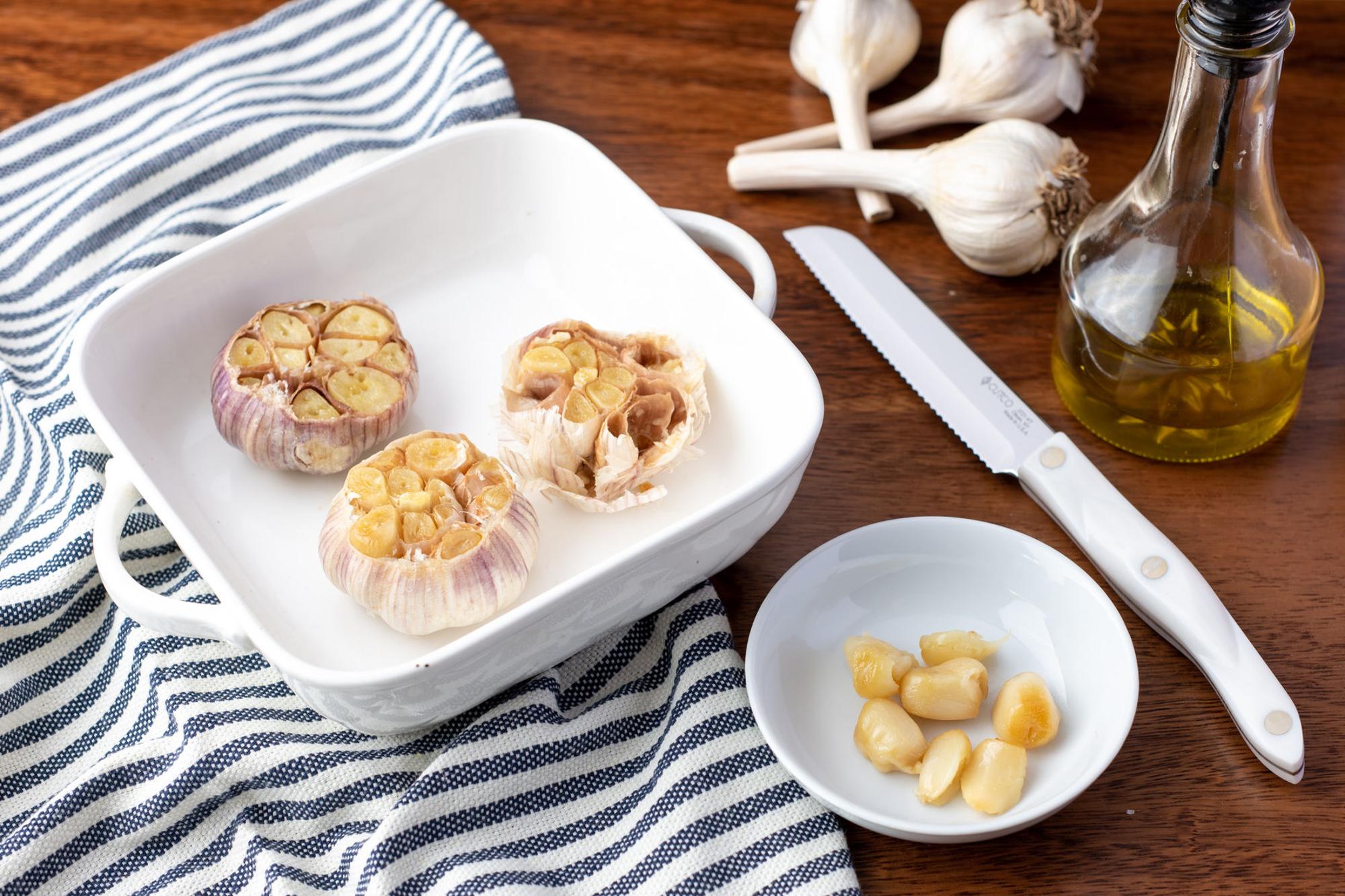 Learn how to roast garlic and bring a depth of flavor to this versatile ingredient. Roasting garlic caramelizes the cloves and draws out their mellow, sweet and nutty flavor.
Recommended Knife:
Santoku-Style Trimmer
The sharp Double-D® edge of the Santoku-Style Trimmer easily cuts through the tough layers of a garlic bulb.
How to Roast Garlic
Using a Santoku-Style Trimmer , cut off the entire top of the garlic bulb about 1/4 to 1/2 inch down to expose the garlic cloves.

Place bulb cut-side up on some aluminum foil. Drizzle with olive oil and season with salt.

Tightly wrap the bulb in foil, place in a small baking dish and bake at 400 F for 45 minutes, until the cloves are soft.

Remove from oven, let cool and then squeeze the bottom of the bulb to release the cloves.
Storage Tip
Place cooled, roasted garlic cloves in a small jar and completely cover with olive oil. Tightly seal the lid and store in the refrigerator for up to two weeks.
Try These Other Kitchen How-Tos