How to Cut a Pear
Published 159 days ago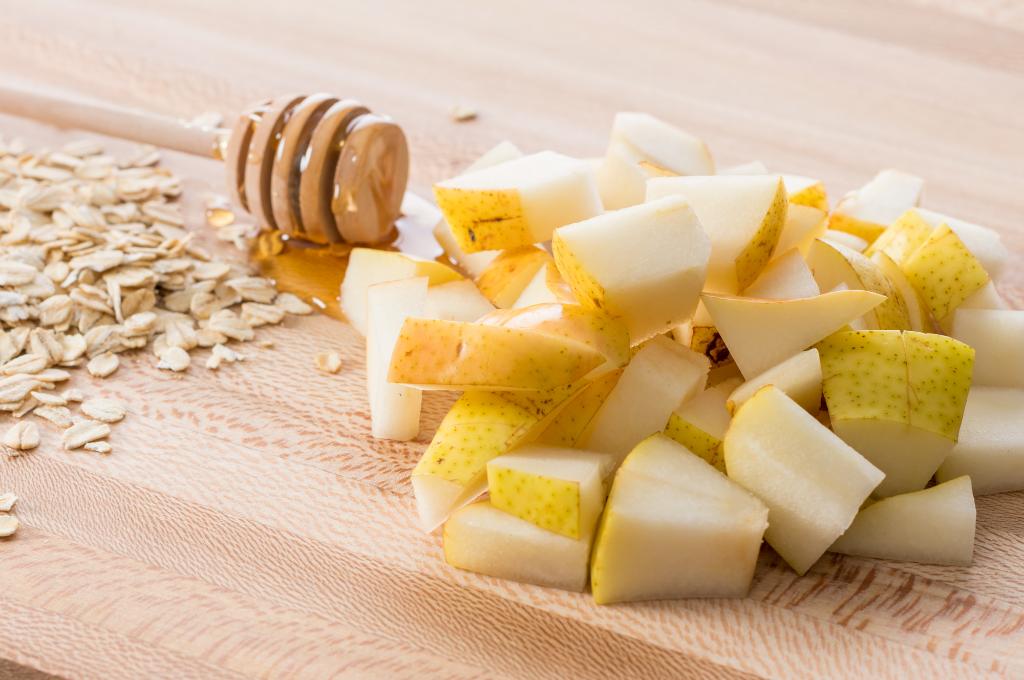 I was raised to think that pears were just for eating, not cooking. But over the years, I've tried some amazing recipes using pears.
The obvious is to add them to desserts like pies, crumbles or cakes. The not-so obvious is to use them in appetizers, roast them alongside some pork and veggies or add them to a green salad.
Pears also make a great addition to a cheese board since their flavor, aroma and texture is known to enhance wine and cheese.
When it comes to how to cut a pear, it's really quite simple with the right knife. Here's how, using a 4" Paring Knife.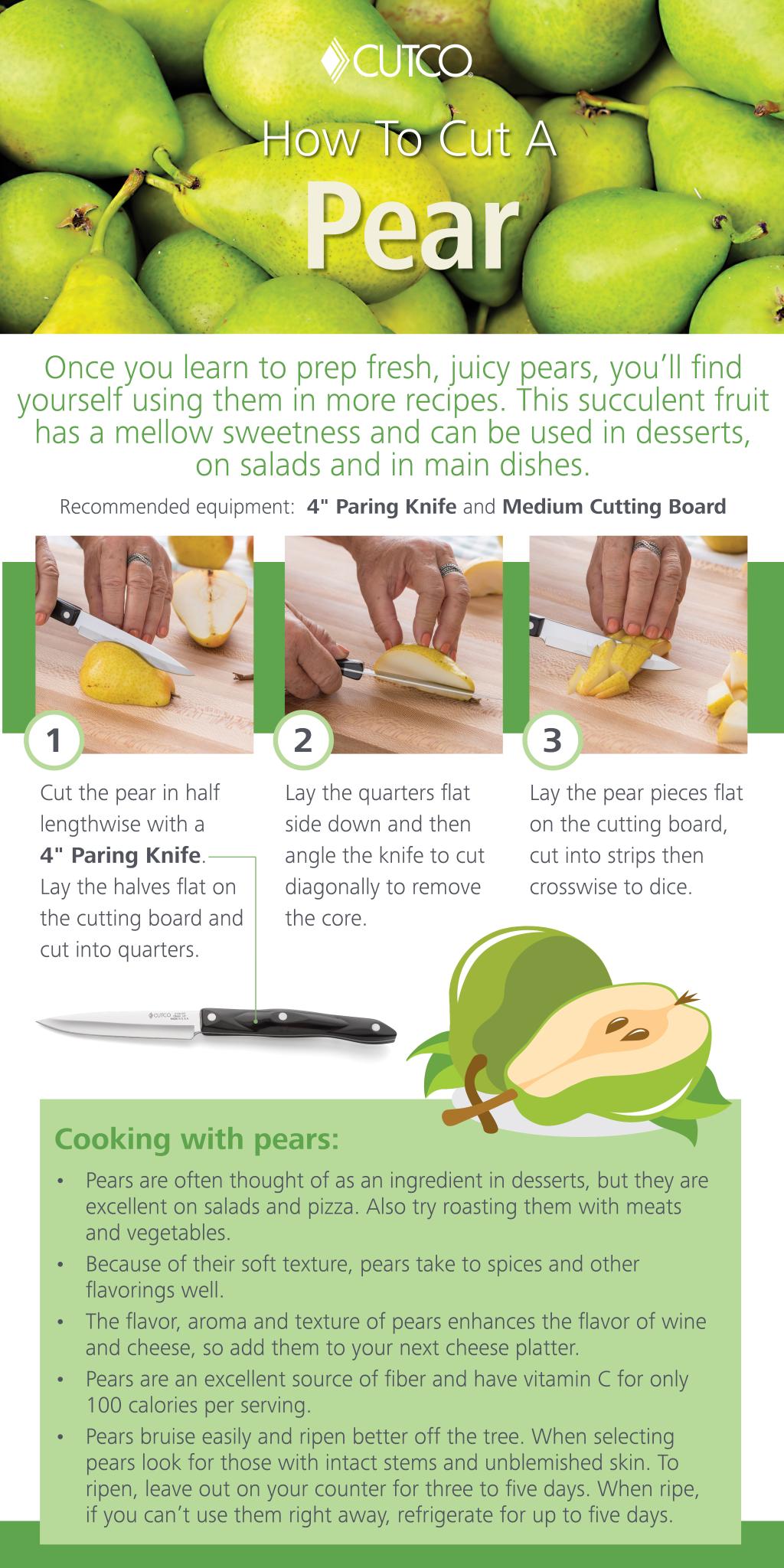 How to Cut a Pear
Cut the pear in half lengthwise with a 4" Paring Knife. Lay the halves flat on the cutting board and cut into quarters.
Lay the quarters flat side down and then angle the knife to cut diagonally to remove the core.
Lay the pear pieces flat on the cutting board, cut into strips then crosswise to dice.