Create the Perfect Cheese Board
913 days ago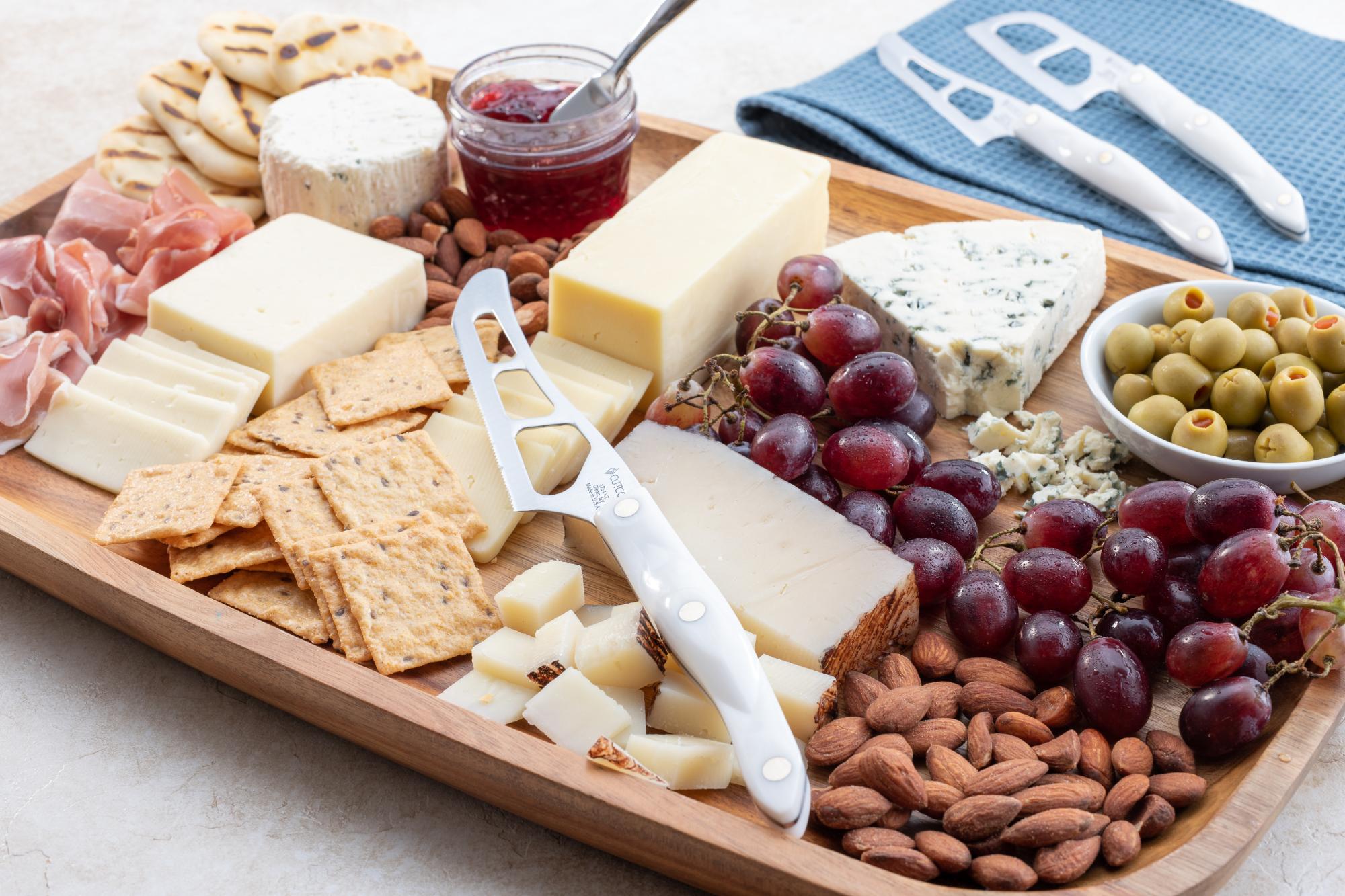 It's time to savor the simple things in life, like a perfect cheese board.
I'm a huge cheese fan. I grew up Cuba, New York, which is a small town in Western New York known for its cheese. According to the Cuba Cheese Museum, in the 1800s the town was known as the cheese capital of the world. The price for cheese was established there each week and was reportedly accepted as the price across the nation and the world.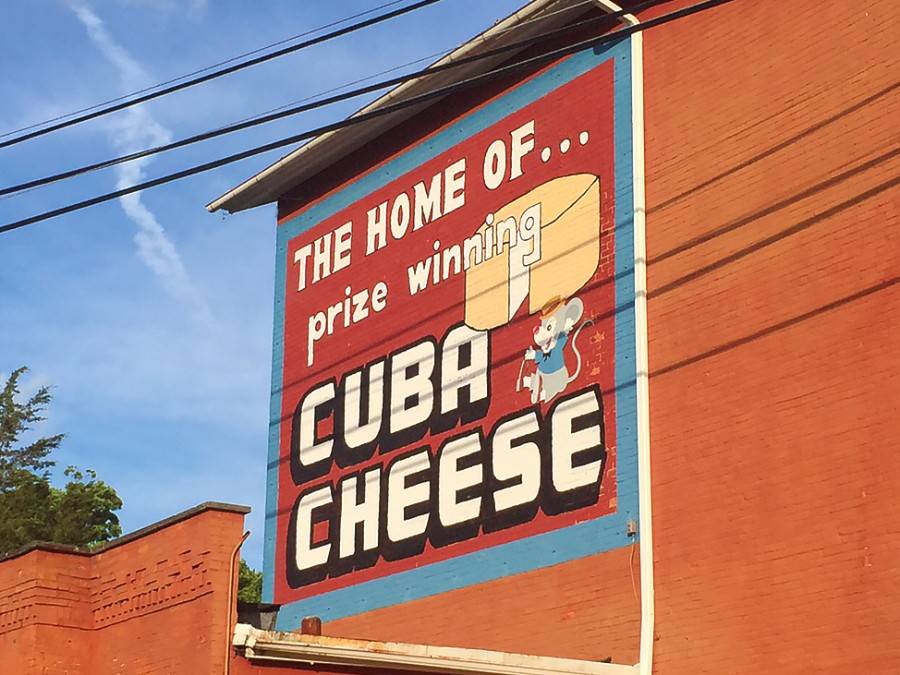 So, growing up in a town like that…how could I not love cheese and by extension, cheese boards?
My taste tends to lean toward sharp cheeses. I can't resist an aged extra sharp cheddar, the kind that features the crunchy, gritty crystals that form when cheese has been aged a long time.
To create the perfect cheese board, keep variety in mind, but also be mindful of how all the cheese lines up. I usually arrange them from mildest to strongest.
---
How to Build a Cheese Board
Milder cheeses include things like brie, Colby, Gouda, and Manchengo,
Sharper cheeses include things like blue, cheddar and asiago.
Include both soft and firm cheeses.
Keep in mind that many cheeses vary in their intensity depending on how long they've been aged.
If you're planning a gathering, visit a cheese shop ahead of time that will allow you to sample the cheeses so you understand their flavor profile.
Cheese tastes its best served at room temperature.
If you're serving for a large group, cut the cheese up ahead of time. For a smaller group, keep the cheese in whole form and allow guests to slice as big or as small of a piece as they like.
If you're serving cheese as an appetizer, plan for 1 to 1.5 ounces per person.
Use labels so your guests know how to navigate the cheese board.
---
Choose a cheese knife with a perforated blade that allows the cheese to fall from the block.
Pick a knife that's comfortable to hold and slices easily. The better the knife cuts, the less mess there'll be on the board.
Consider different sizes of cheese knives based on the sizes and types of cheese you're serving.
Add a Mini Cheese Knife or Butter Knife to the board for anything spreadable.
---
Cheese Board Accompaniments
Include crusty neutral-flavored breads, crostini and crackers to eat with cheese.
Nuts and fresh fruit pair well with most cheeses.
Tapenade, sweet pickles, caper berries and humus are also fun and unique items to consider.
Prosciutto or salami are good accompaniments to cheese.
Add honey, oils, jams and jellies like our mango, cream cheese and pepper jelly spread, or our tomato chutney.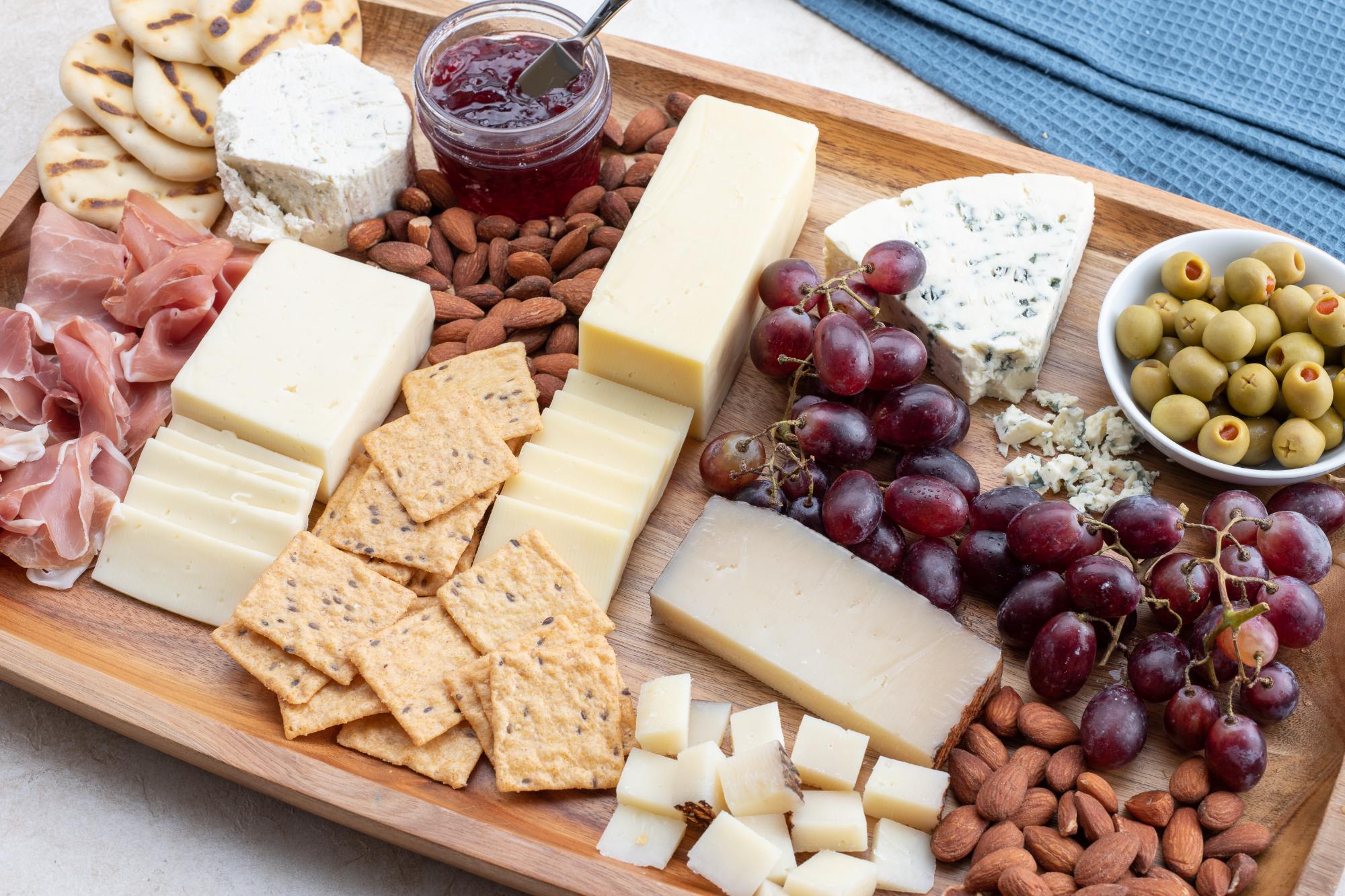 The bottom line is, make your cheese board your own. This is no right or wrong way to do it.