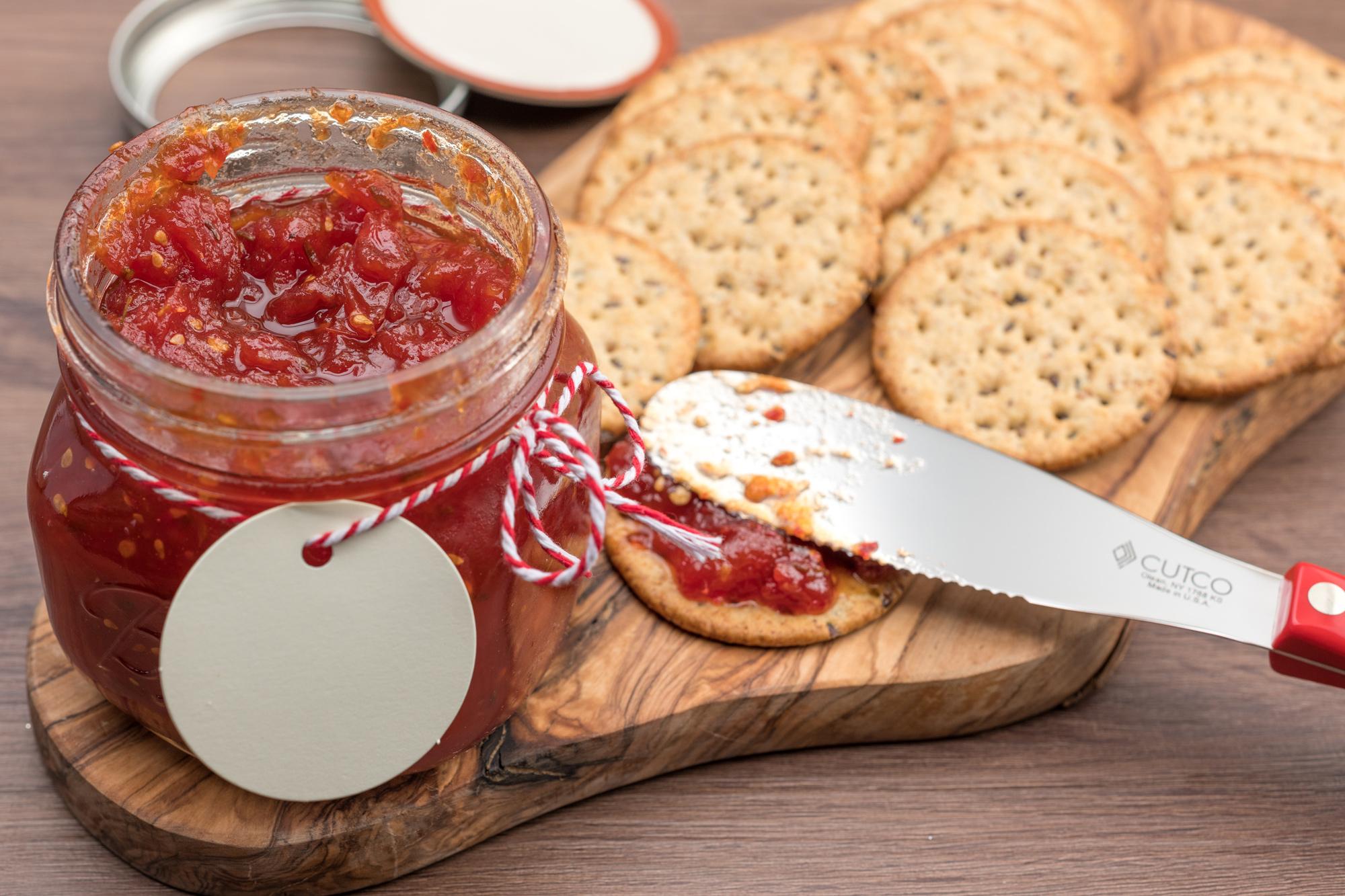 I am a big fan of condiments, and I think I've found a new favorite with this Tomato Chutney recipe. It's tangy, sweet flavor is great slathered on a sandwich, spread onto a cracker or served on a charcuterie board alongside assorted meats and cheeses.
Making it is easy, but, because the tomato mixture is simmered low and slow, it takes some time for it to cook down. But, it is well worth the wait as the natural sweetness of the tomatoes emerges as they cook.
Tomato Chutney also pairs really well with meat. Serve it as a condiment for roasted pork, chicken or turkey. Pureed, it becomes an ingredient for a variety of things. Add it to salad dressings, mix it with Greek yogurt to make a dip for veggies or chips, or just dip empanadas or egg rolls into the chutney puree.
This recipe can be made with either canned or fresh tomatoes. If you're using fresh tomatoes, the best knife to cut them with is one with a Double-D® recessed edge. The Trimmer is what I reach for, but our customers also swear by the Traditional Cheese Knife with its Micro Double-D(TM) edge. The recessed edges of those knives easily pierce the tough skin of the tomatoes and slices cleanly through the flesh without crushing the fruit.
Other useful tools for this Tomato Chutney recipe are a 7-5/8" Petite Chef knife for chopping the shallots, ginger and garlic, and a 4" Gourmet Paring Knife for chopping the chili pepper.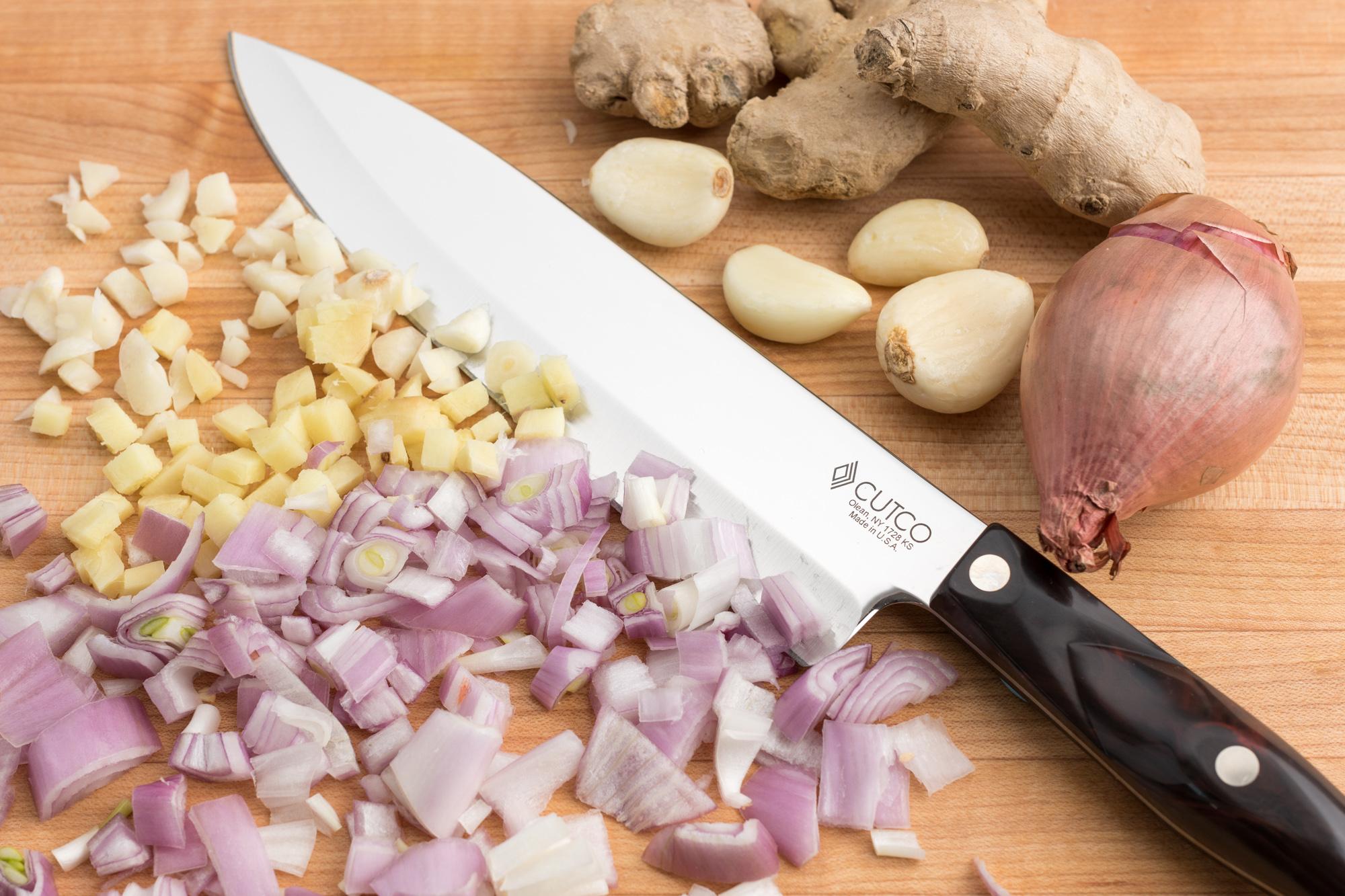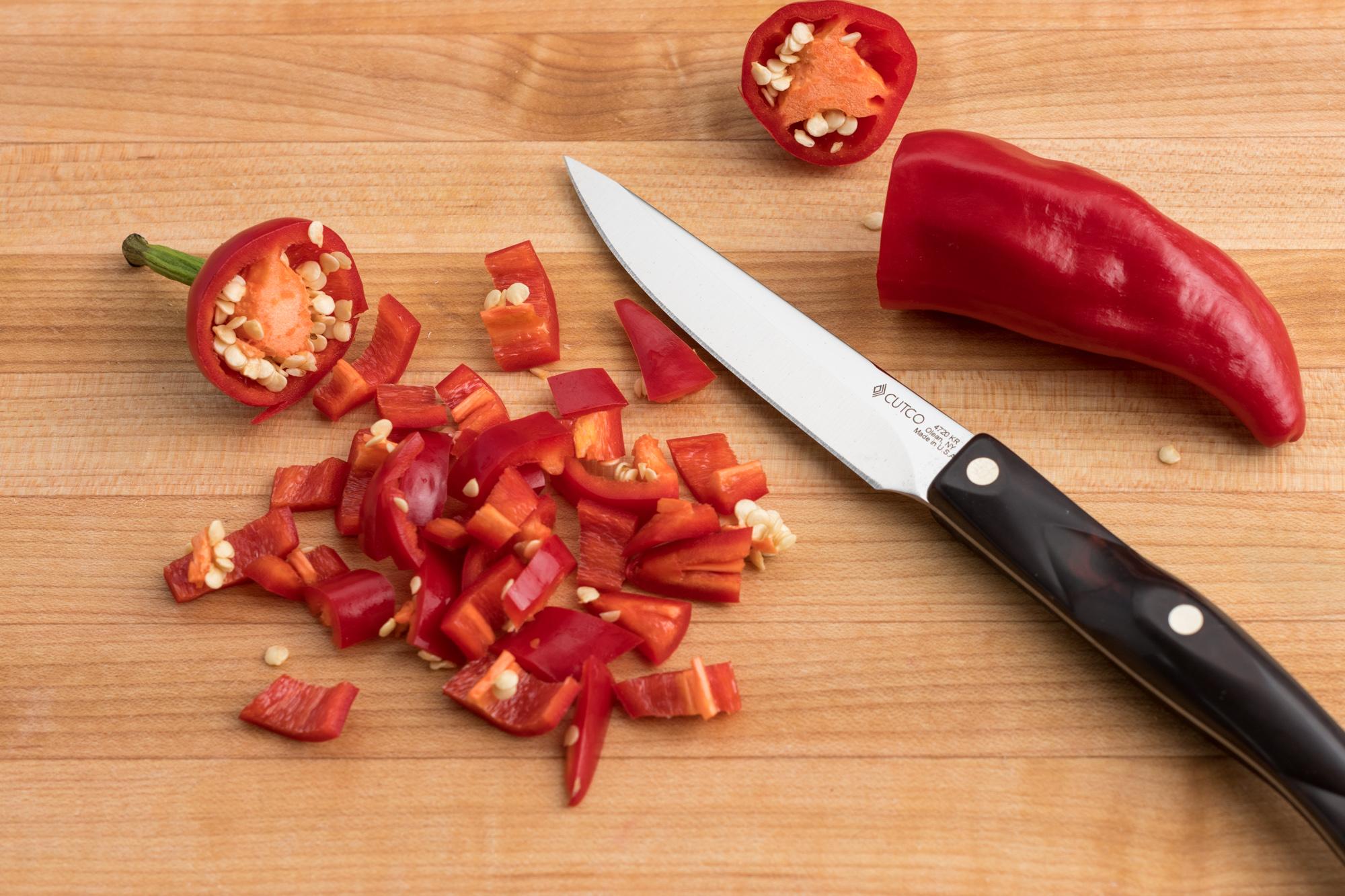 Of course, don't forget a Spatula Spreader, with its wide, flexible blade for spreading the chutney onto a cracker or sandwich.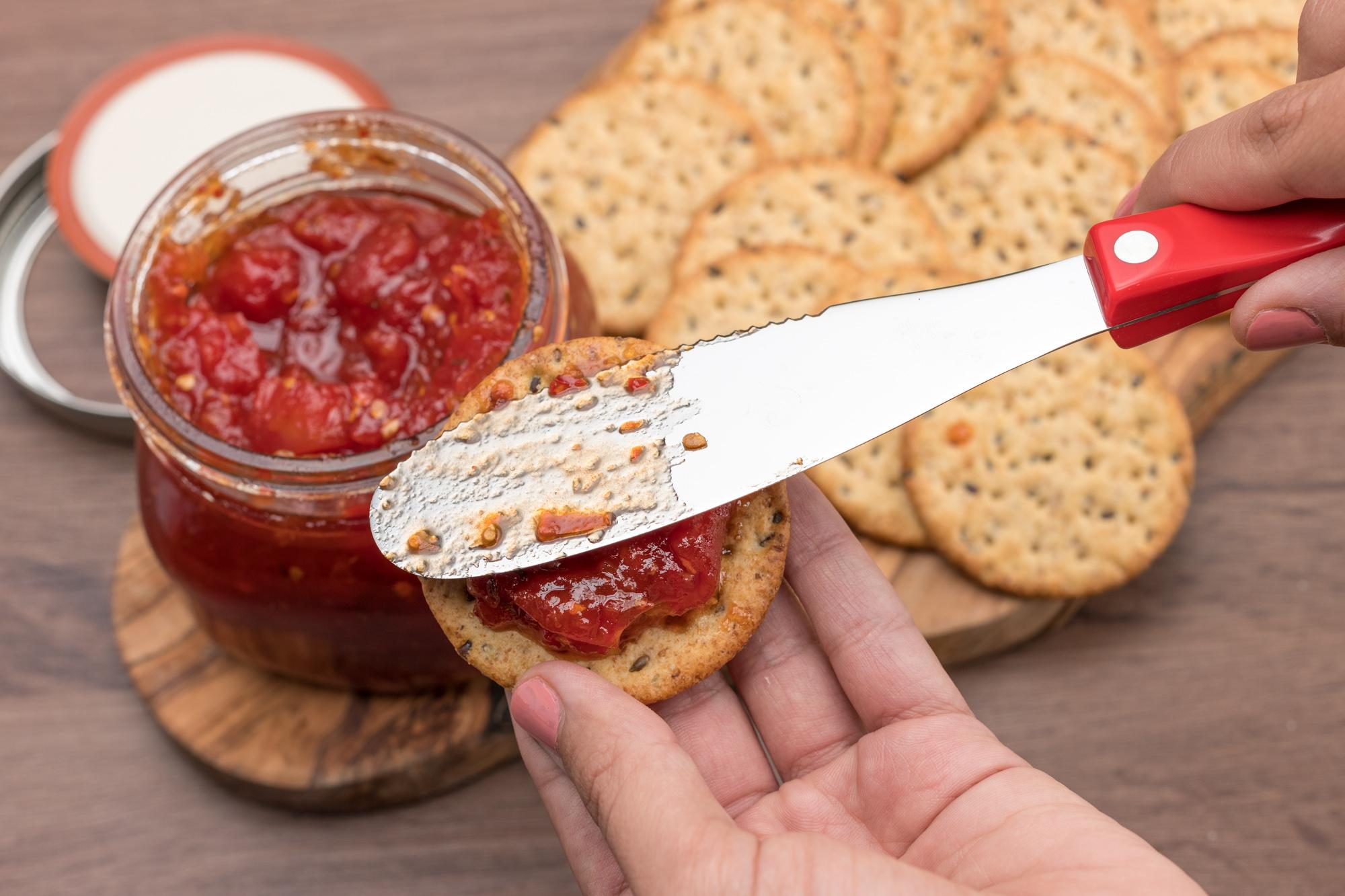 Ingredients
6-8 plum tomatoes, peeled and diced or one 14.5 ounce can diced tomatoes (unseasoned)
2 red chili peppers, seeded and chopped
2 shallots, chopped
3 teaspoons or fresh ginger, chopped
2 garlic cloves, chopped
2 1/4 cup sugar
3/4 cup white wine vinegar
1 teaspoon caraway seeds
Salt
Freshly ground black pepper
Directions
Dice the tomatoes, keeping only the flesh and reserving any juice. If using canned tomatoes, drain and reserve approximately 1/4 of the juice.
Place the chopped red chili pepper, shallots, ginger and garlic into a food processor, blending until a smooth paste if formed.
Put the paste, along with the sugar, vinegar, caraway seeds and any reserved tomato juice into a sauce pan.
Bring the mixture to a boil over medium heat and simmer until the mixture is reduced by a third. Add the tomatoes, stir and season with salt and pepper to taste.
Cook the mixture on low heat for approximately 1 to 1 1/2 hours (stirring occasionally) – until the chutney is thick.
Allow the chutney to cool before serving.
Place the chutney in a glass jar in the fridge for up to 1 month.
Recommended Tools