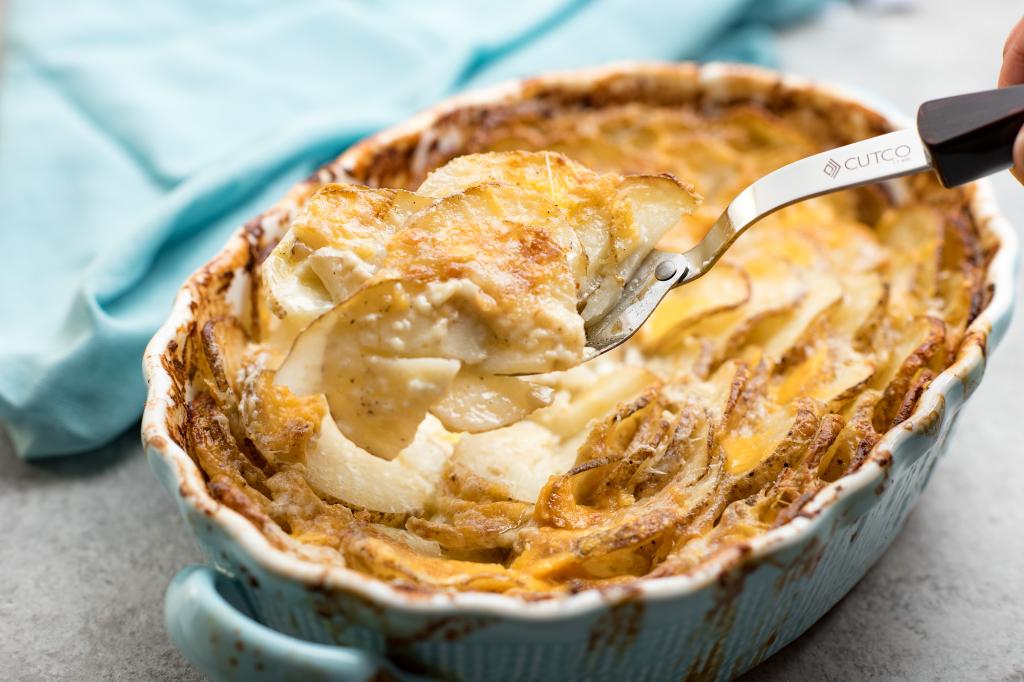 I love playing with food, I love potatoes and I love cheese, so this recipe meets my every criteria. Plus, it is so pretty when it is done. The only down side is that it does take a long time to thoroughly cook, but it is well worth the wait.
For this Potatoes Au Gratin recipe you can peel the potatoes or not. It's entirely up to you. To thinly slice them, consider giving Cutco's Traditional Cheese Knife a try.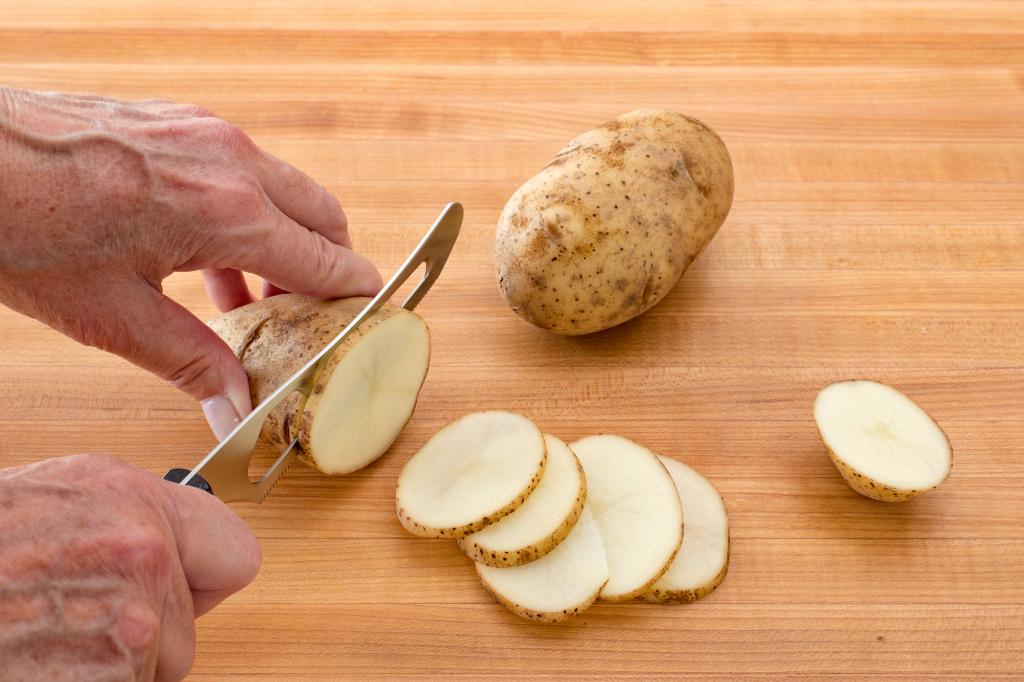 I know it sounds odd, but the holes along the knife's blade help prevent starchy potato slices from sticking.
This recipe calls for Parmesan and Gruyère, but Cheddar and Swiss would also work really well.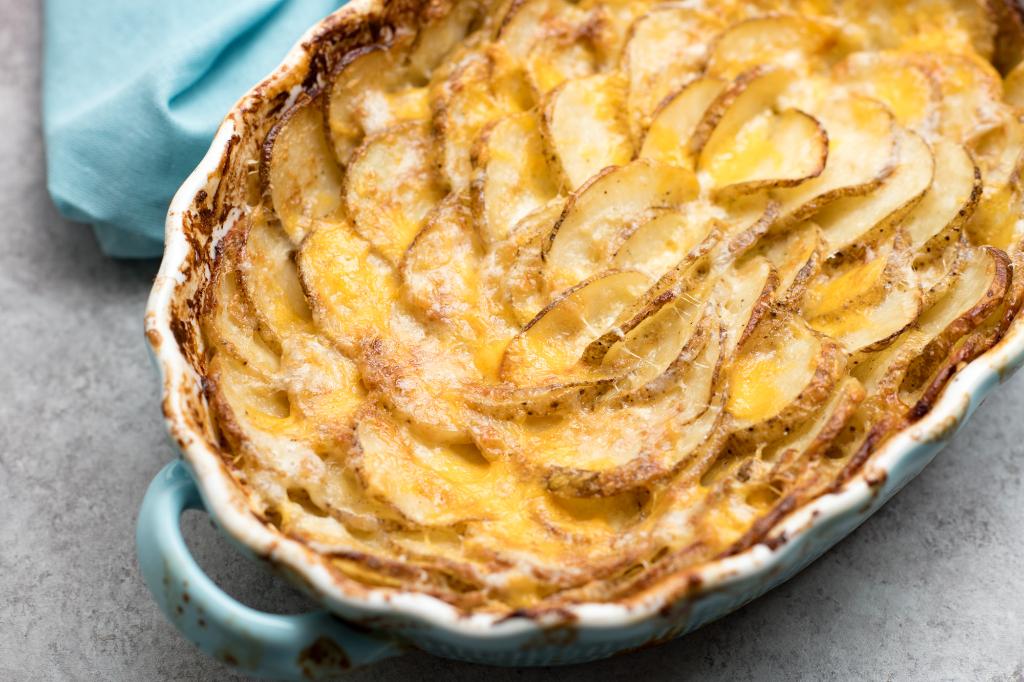 Ingredients
3/4 cup Parmesan cheese, grated
3/4 cup Gruyere cheese, grated
1 1/2 cups heavy cream
4 cloves large garlic, minced
2 teaspoons salt
1 teaspoon pepper
6 large Russet potatoes, peeled, 1/8-inch sliced (about 4-4 1/2 pounds)
2 tablespoons unsalted butter
1/2 cup Cheddar cheese, grated
Directions
Heat oven to 400 degrees F.
Combine Parmesan and Gruyère cheese.
In large bowl, mix together cheeses, cream, garlic , salt and pepper.
Add potato slices and toss with your hands until every slice is coated.
Grease a 2-quart casserole dish with butter.
Start putting coated potato slices vertically in dish. Continue working around the outside of dish and work into the center until all the potatoes have been added. Ensure potatoes are tightly packed.
Pour the leftover cream and cheese mixture evenly over the potatoes until the mixture comes halfway up the sides of the casserole dish. NOTE: You may not need all the leftover liquid.
Tightly cover dish with foil and place in middle rack of oven. Put a pan below the casserole dish for any boil over. Bake for 45 minutes.
Remove foil and continue baking until the top is light golden brown, 30 minutes. Carefully remove from oven, sprinkle with Cheddar cheese and return to oven.
Bake until deep golden brown and crisp on top, approximately 30 minutes. Remove from oven and test for doneness by removing a center piece of potato. If needed, bake additional 10 minutes.
Recommended Tools