How to Cut Broccoli
645 days ago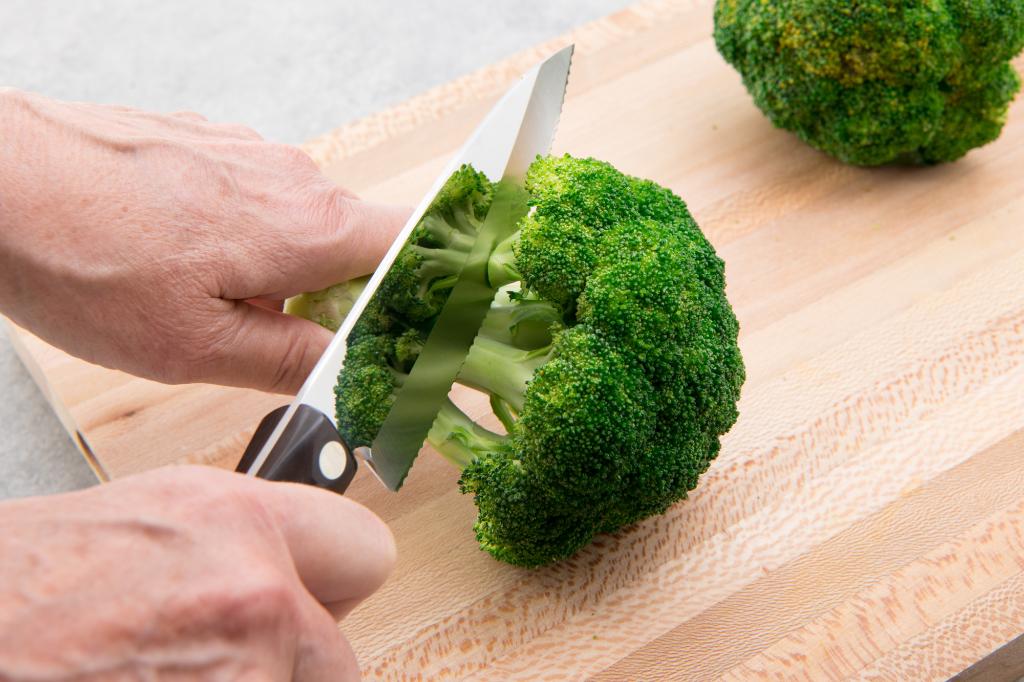 Tight-fitting florets might have you scratching your head about how to cut broccoli. However, with the right tools, it is easier than you might think. A sharp knife with a pointed tip, like Cutco's Gourmet Prep Knife, will help you navigate between the florets and easily slice the thick stems.
This versatile vegetable can be eaten raw, steamed, sautéed, roasted and grilled. Better yet, it's a nutrition powerhouse. Low in calories, broccoli is a great source of vitamins K and C. It also has folate, potassium and is a good source of fiber.
Broccoli tends to get a bad rap, but I would suggest trying it in different ways. Roasting, for example, caramelizes it, releasing the vegetable's natural sugar. Also, consider blanching broccoli and adding it to a veggie tray if you are not a fan of raw broccoli.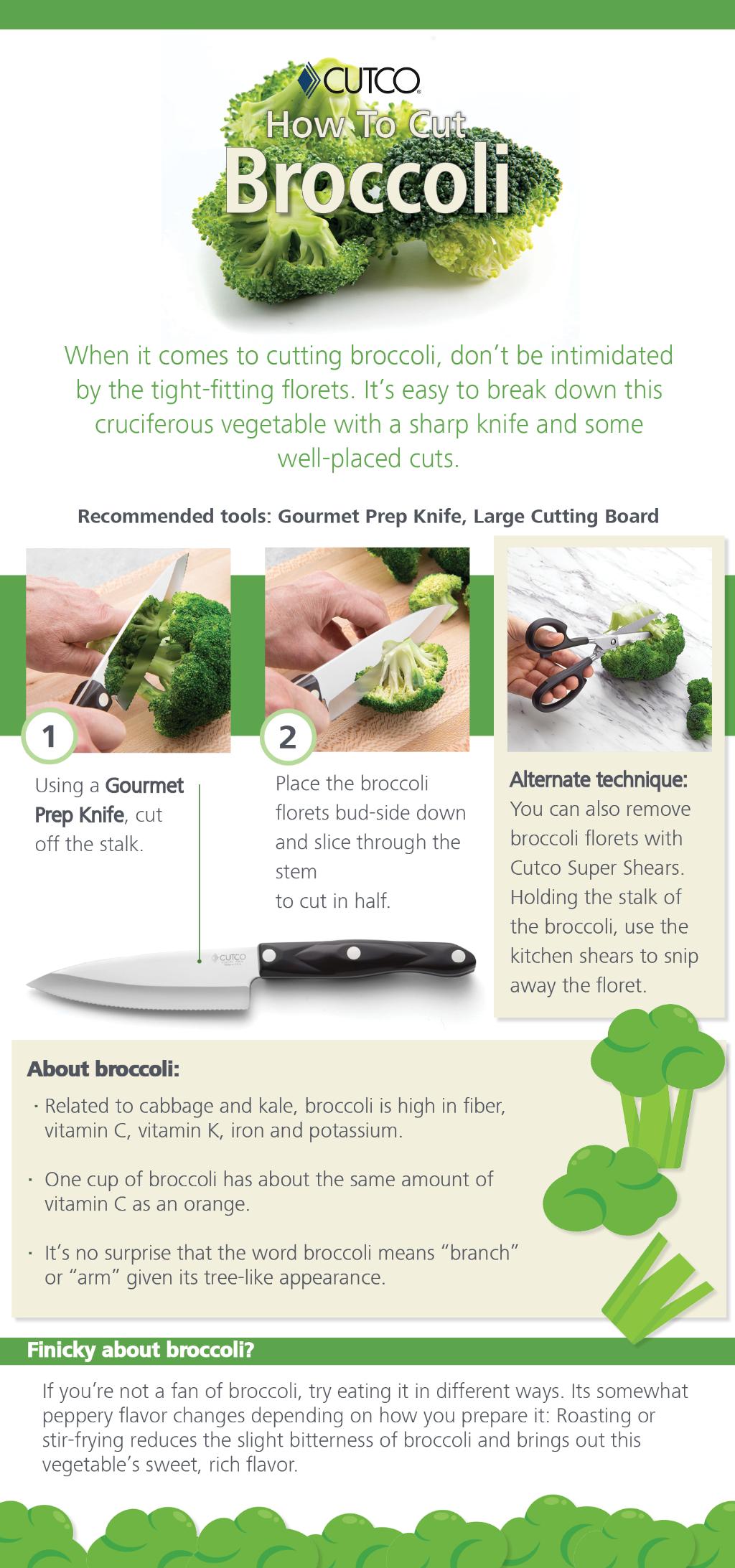 How to Cut Broccoli
Using a Gourmet Prep Knife, cut off the stalk.
Place the broccoli florets bud-side down and slice through the stem to cut in half.
Alternate Technique: You can also remove broccoli florets with Cutco Super Shears. Holding the stalk of the broccoli, use the kitchen shears to snip away the floret.
Try one of these broccoli recipes to put your cutting skills to the test.
Beef and Broccoli Stir-Fry With Orange Sauce
Easy Broccoli Salad With Dijon Vinaigrette
One Pot Chicken and Broccoli Alfredo
If you're looking to brush up on other knife skills, give one of these a try.