How to Cut an Artichoke
Published 385 days ago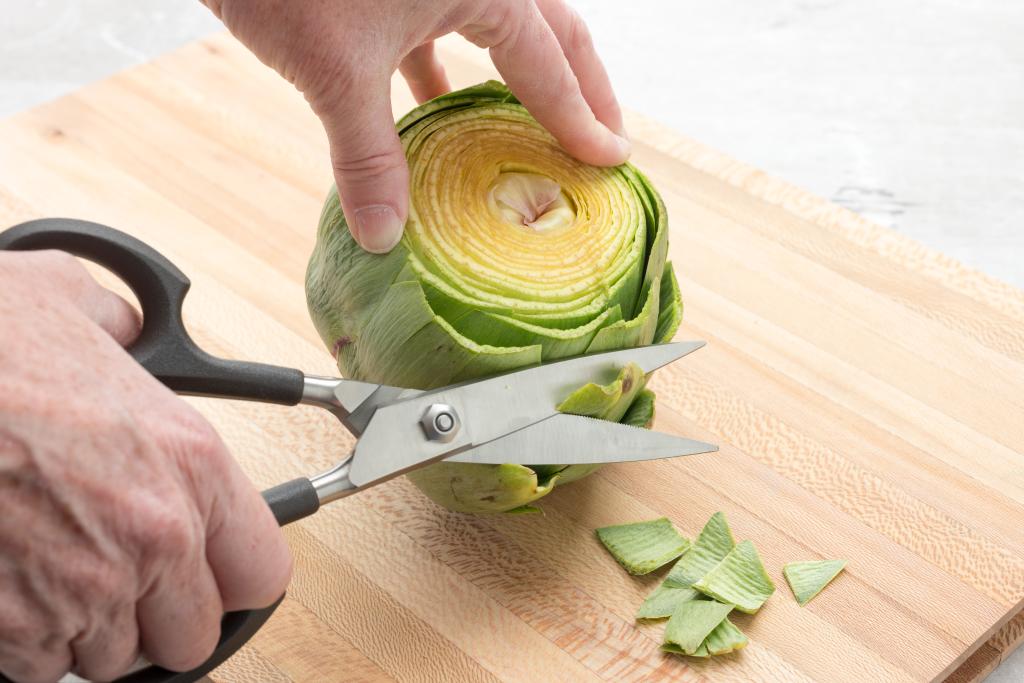 Despite their layered petals, odd shape and fuzzy center choke, fresh artichokes are easy to prepare. The edible parts include the pulp inside the petals and the bottom or heart, which lies under the choke.
To get to the mild, nutty flavor you'll need a sharp knife, like a Gourmet Prep Knife, and a good pair of kitchen shears. Also, have a bowl of water with lemon juice handy that you can place cut artichokes in to prevent oxidization, which causes them to turn brown.
When cooking artichokes, do not use aluminum pots as they can discolor the pot or cause your artichokes to turn blue or black.
Once an artichoke is steamed or roasted, eating it is fun.
How to eat a steamed or roasted artichoke:
Pull off outer petals one at a time.
Dip into your favorite sauce or butter.
Pull the petal through your teeth to remove the soft pulp and discard the rest of the petal.
When you get to the center, use a spoon to remove the fuzzy choke and enjoy the artichoke heart.

How to Cut an Artichoke
Use a Gourmet Prep Knife to trim off the stem.
Trim off the top third of the artichoke.
Use Super Shears to snip off the top part of each petal to remove the thorny part.