How To Cut Cauliflower
678 days ago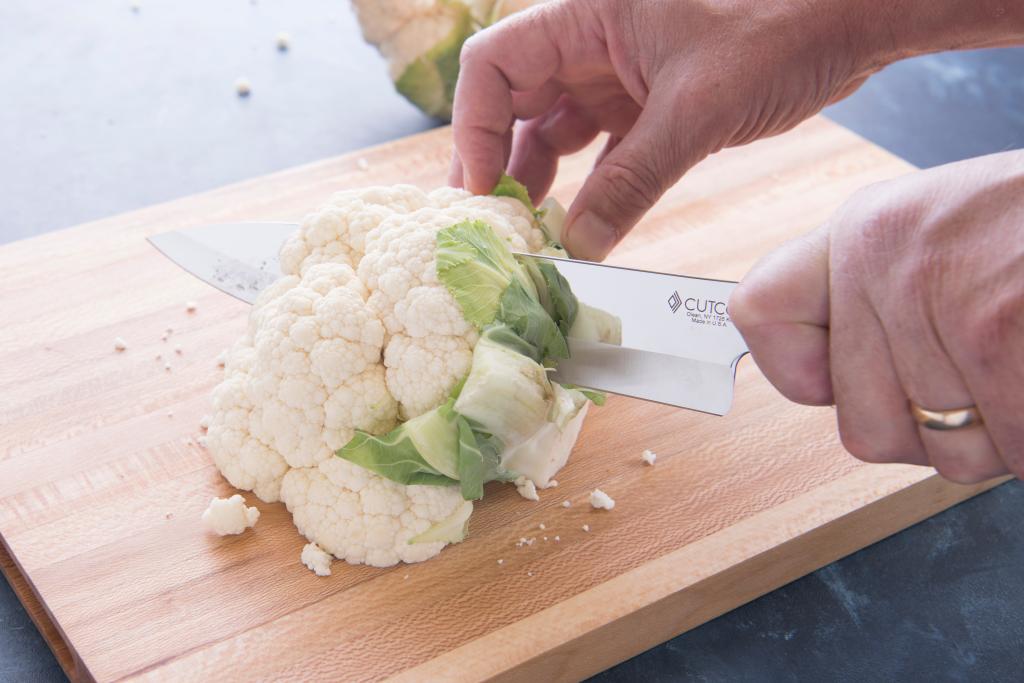 Learning how to cut cauliflower was a game-changer for me. Before I knew how to do it, I would cut it a different way every time with varying results. But not any more, now that I have mastered this technique.
The key to success is using the right size knife. We used the 7-5/8" Petite Chef on a medium-sized head of cauliflower, but you could use the longer 9-1/4" French Chef if the head is larger. As with any knife skill, remember go slow at first. The more you practice, the better you'll get at doing it.
Use a Large Cutting Board when cutting cauliflower to contain it as best you can. We like to call cauliflower the Styrofoam of the food world, since it seems to get everywhere.
Another great option for breaking it down is to use Cutco's Super Shears to snip the florets away. What's nice about this method is that you can snip them directly into a pan or bowl.
After removing the florets - roast, boil or steam them, or use them raw for crudité platters or making salads. If you want to get really creative, cauliflower can be chopped down very small to create a rice effect and used as you would rice.
Happy chopping!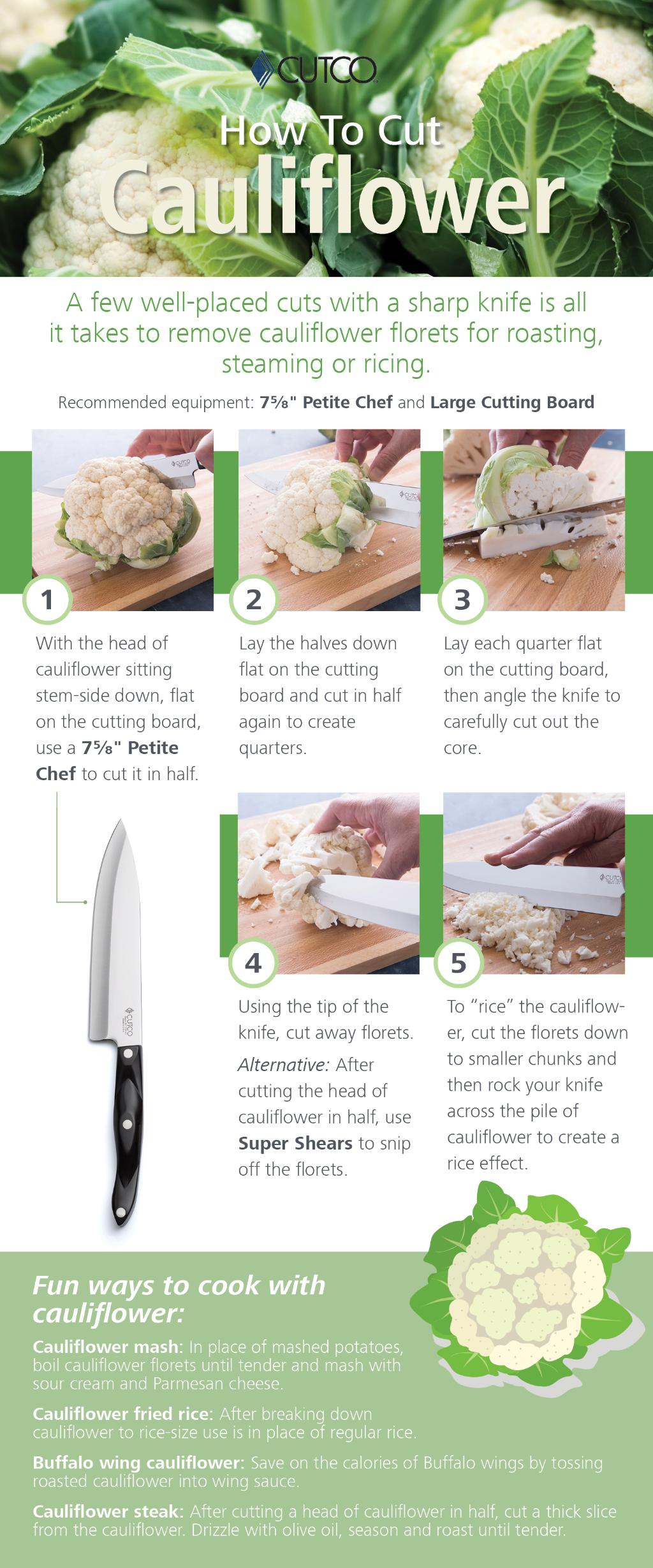 How to Cut Cauliflower
With the head of the cauliflower sitting stem-side down, flat on the cutting board, use a 7-5/8" Petite Chef to cut in half.
Lay the halves down flat on the cutting board and cut in half again to create quarters.
Lay each quarter flat on the cutting board, then angle the knife to carefully cut out the core.
Using the tip of the knife, cut away florets. Alternative: After cutting the head of cauliflower in half, use Super Shears to snip off the florets.
To "rice" the cauliflower, cut the florets down to smaller chunks and then rock your knife across the pile of cauliflower to create a rice effect.