How to Cut a Bell Pepper
984 days ago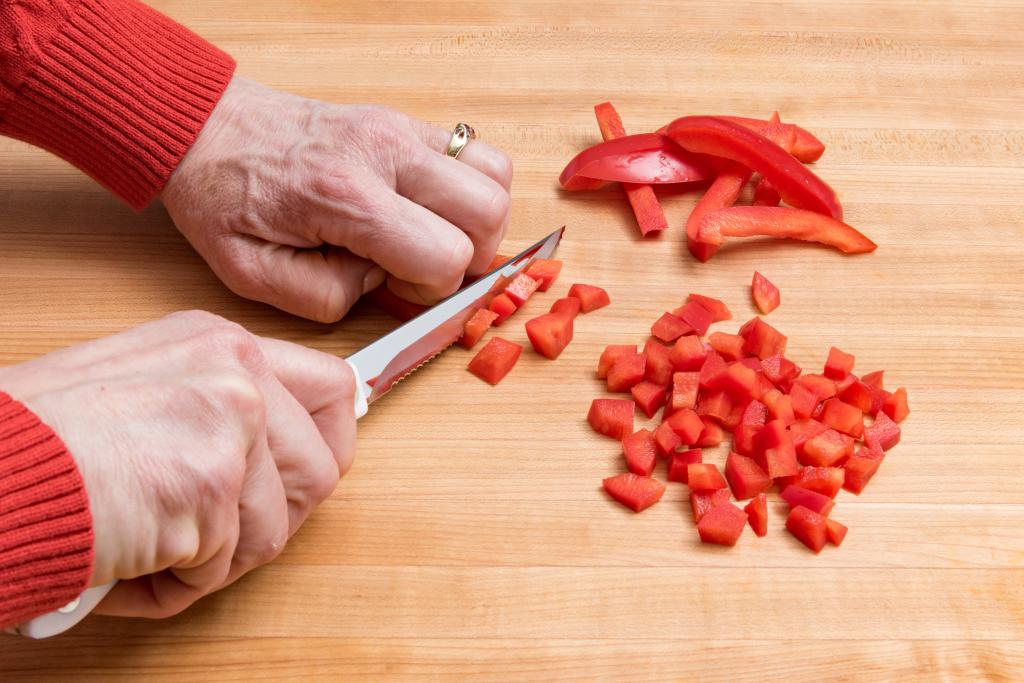 Extra care should be taken when cutting wobbly fruits and vegetables, like bell peppers. They come in so many odd shapes and sizes that it's good to know a few tricks to make cutting them safer and easier.
First, a quick primer on bell peppers. They vary in color with green being the least ripe and most aromatic, while red, orange and yellow peppers are a bit sweeter. Whether adding them to chili, soup or salad, their delicious flavor is undeniable.
Before you start cutting them, choose the right size knife for the size pepper you're working with. The Cutco Trimmer is a good choice for small-to-medium size peppers.
To tame foods that are not uniform in shape, it's best to make a small leveling cut so they sit flat on the cutting board. It is safer and allows you to make more secure, precise cuts.
There are many ways to dice a bell pepper, but this basic technique is easy to master.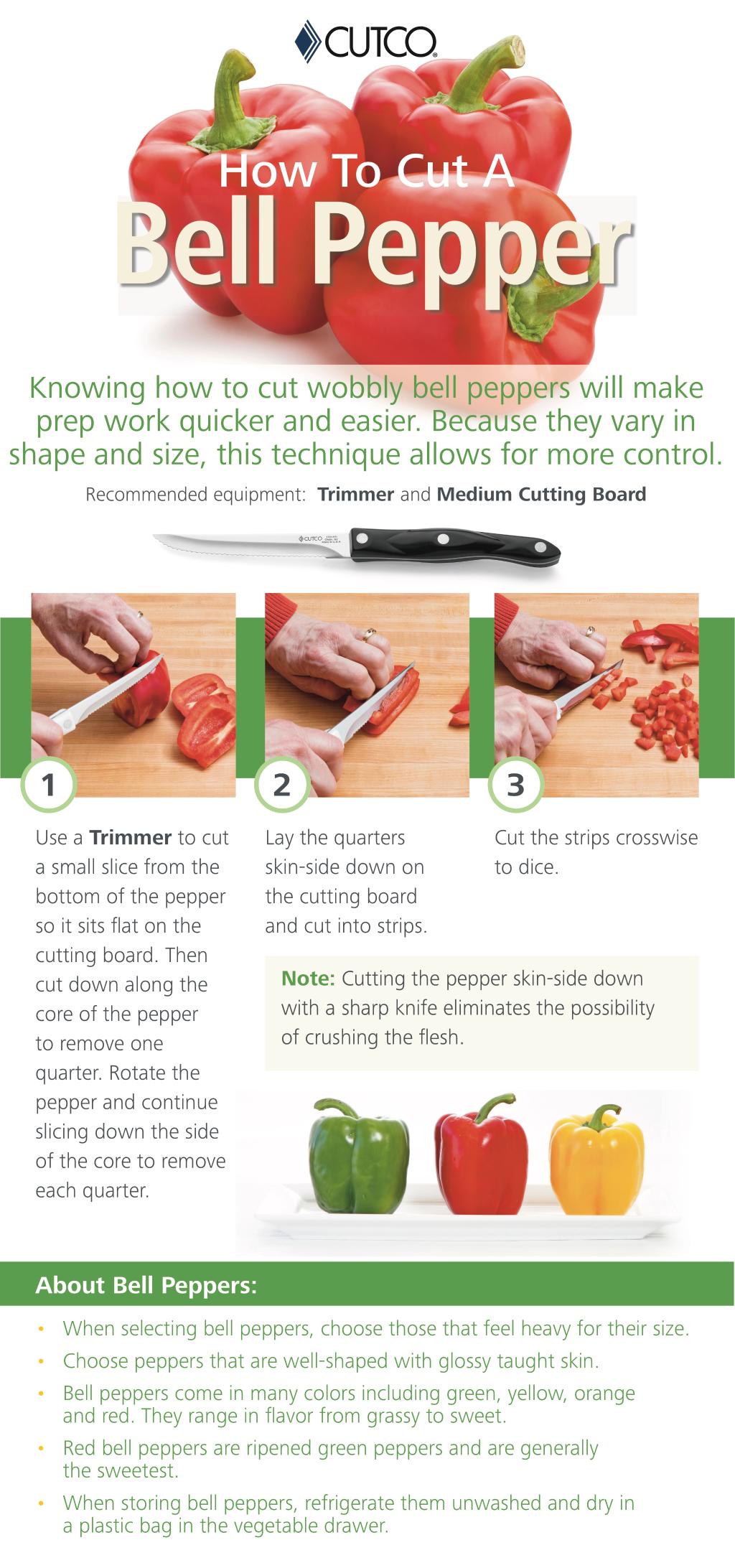 How to Cut a Bell Pepper
1. Use a Trimmer to cut a small slice from the bottom of the pepper so it sits flat on the cutting board. Then cut down along the core of the pepper to remove one quarter. Rotate the pepper and continue slicing down the side of the core to remove each quarter.
2. Lay the quarters skin-side down on the cutting board and cut into strips.
3. Cut the strips crosswise to dice.