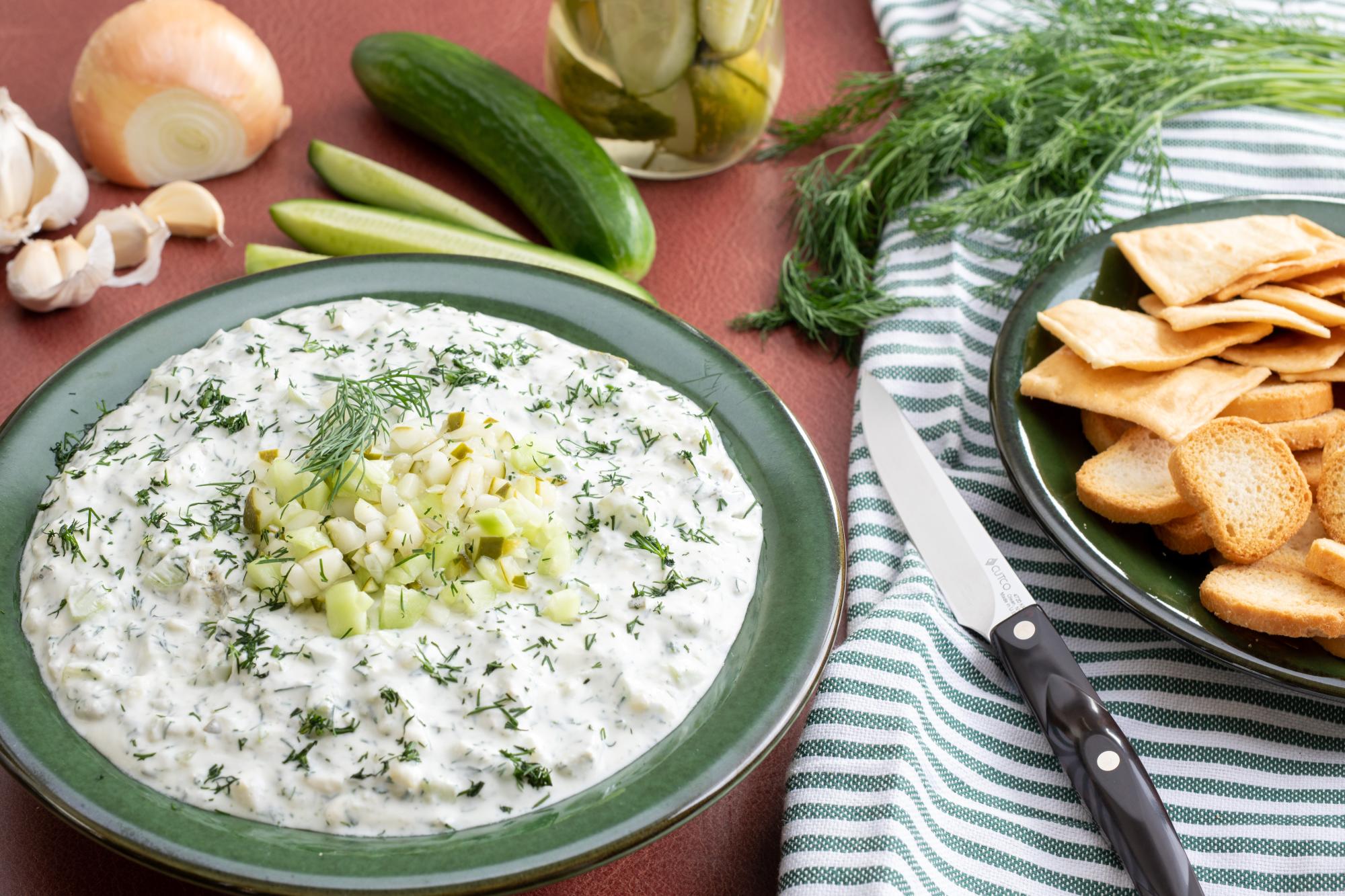 I feel like pickles are one of those foods that you either like or don't like. I am a big fan of them, especially dill. I keep seeing new products pop up with dill flavor – things like potato chips, popcorn, nuts and seasoning mix. So, I thought why not try to make an appetizer with the same yummy flavor, and so was born this recipe for Easy Dill Pickle Dip.
Since most dips use cream cheese and/or sour cream, I swapped out the sour cream for Greek yogurt, not only to lighten up the recipe, but to bump in some protein.
Making the Dill Pickle Dip
The prep work for this Easy Dill Pickle Dip takes no time at all. Use a 4" Gourmet Paring Knife or something similar to dice the dill pickles and cucumber.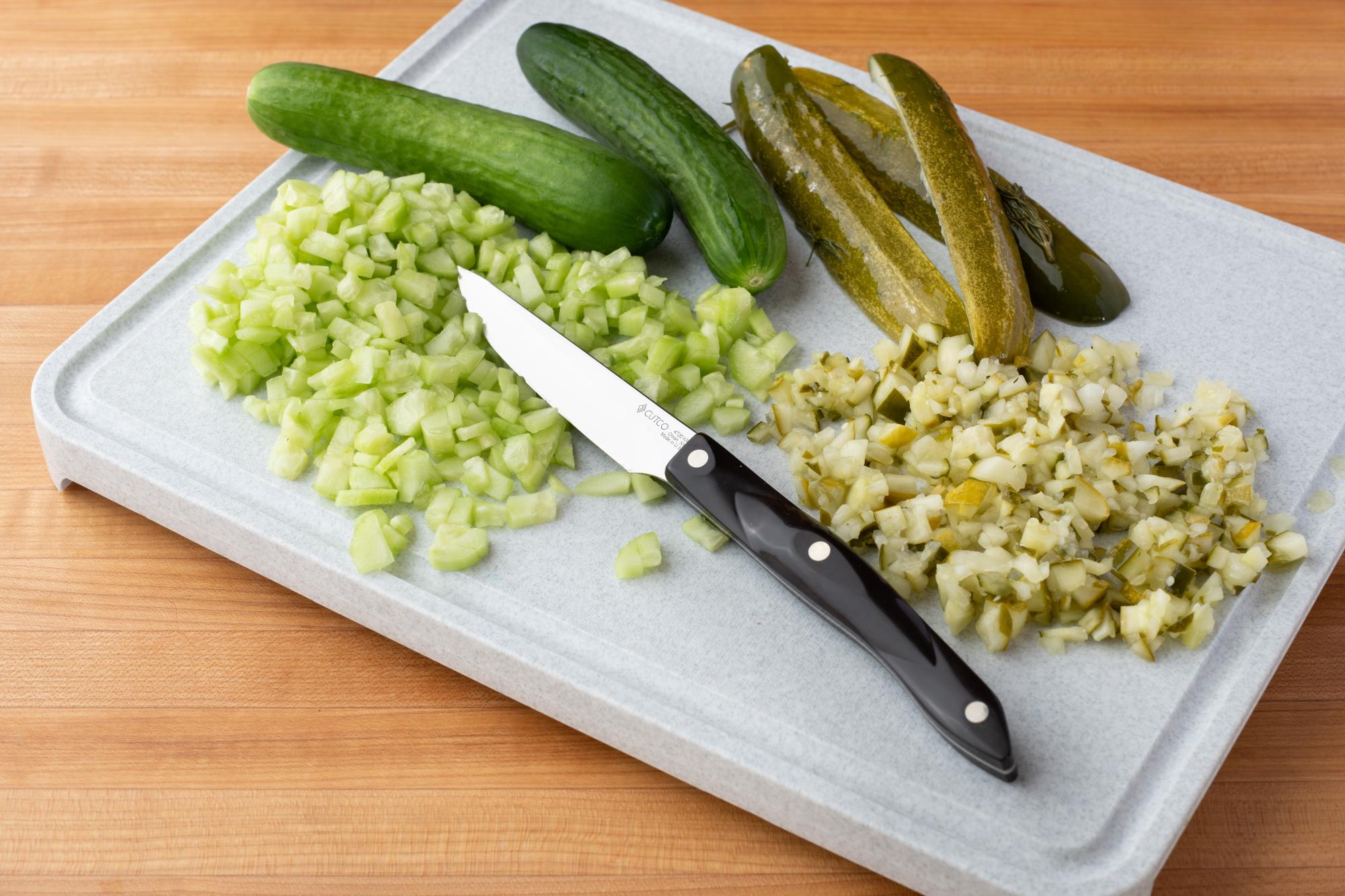 The 7-5/8" Petite Chef knife is best for chopping the dill. Bundle the dill up into a pile and rock the knife over the pile to chop.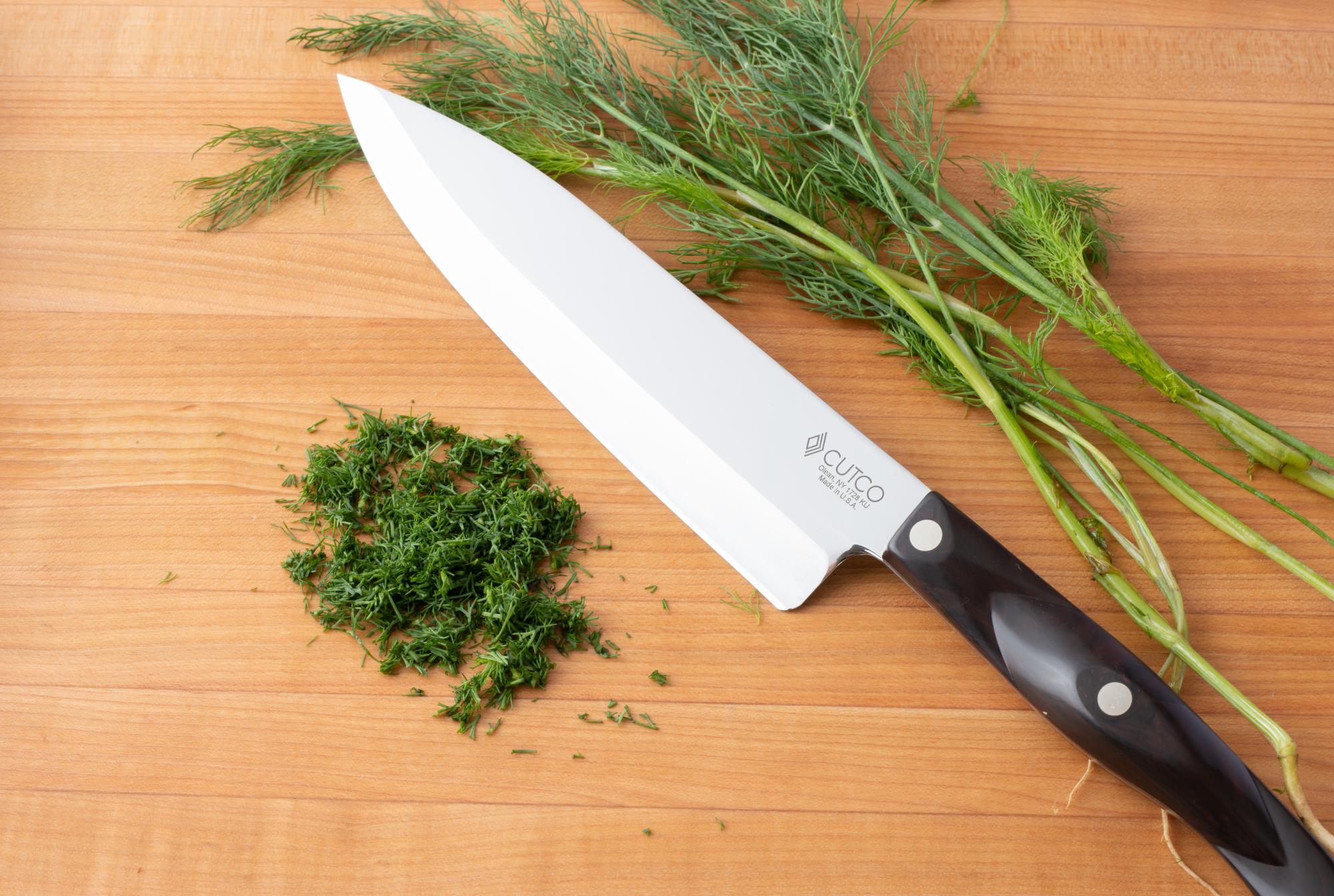 The same knife is great for mincing the garlic, and if you need some tips on cutting the garlic, take a look at Cutco's How to Mince Garlic video.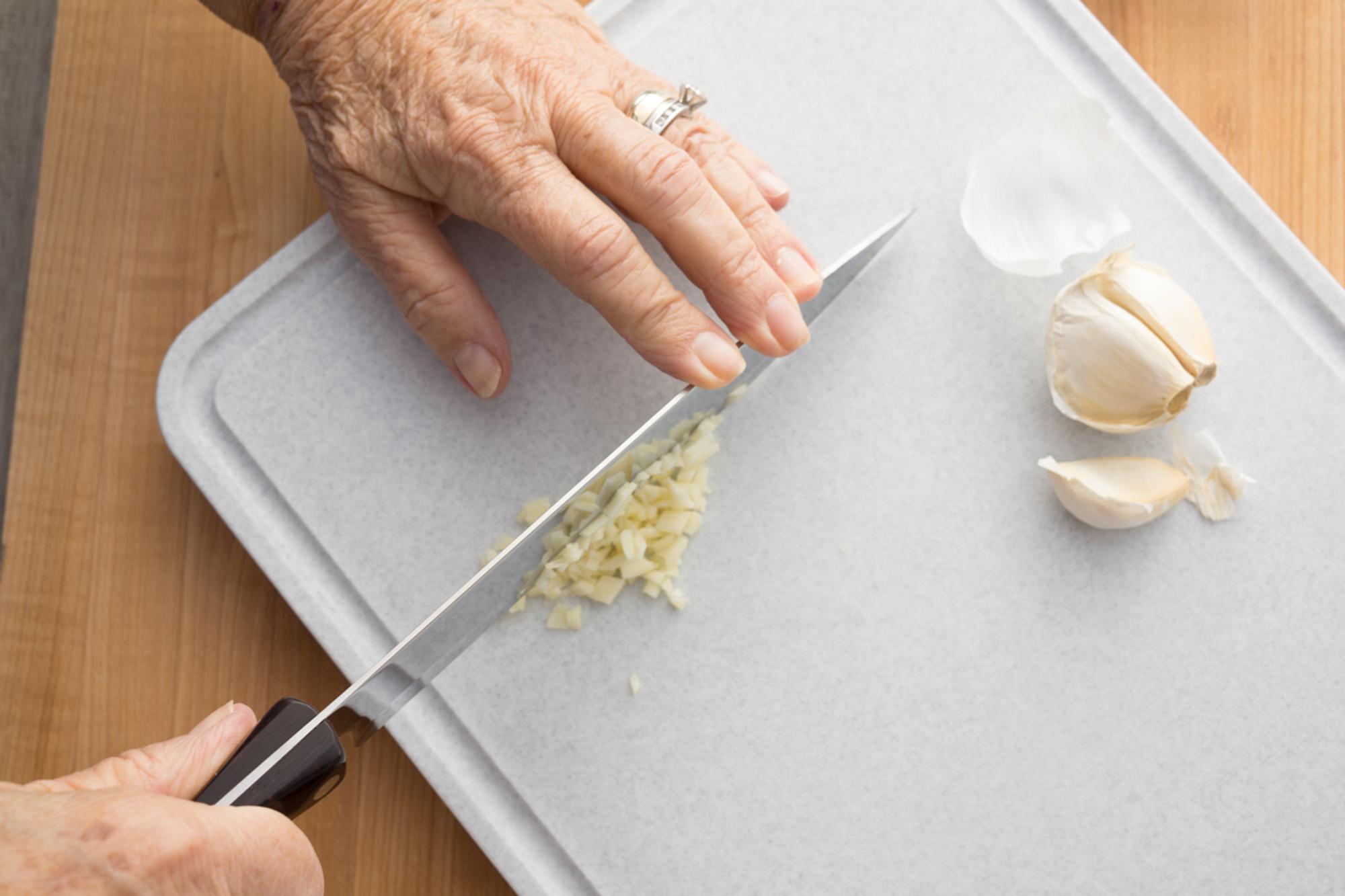 While the dip is delicious served immediately, making it the day before also allows the flavors to really mingle and marry.
Serving the Dip
This Easy Dill Pickle Dip is unique and the flavor is unmistakably pickles. It is a fun way to enjoy the taste of pickles, with other textures and flavors from your dippers. It is perfect with chips, pita or crackers, but you can also use up leftover dip as a spread on your favorite fish.
While every party thrives with a taco dip or chicken wing dip, I love that this unusual offering is full of familiar flavors in a fun and unique way. I love wowing people with a dish no one has ever tried before, and this recipe always delivers.
Nutrition per serving: 178 calories, 10.1g fat, 6.8g carbohydrates, 468mg sodium, 16.4g of protein, 0.7g fiber
Ingredients
8 ounces light cream cheese, room temperature
5 ounces plain Greek yogurt
1 cup peeled and diced cucumber
1 cup diced dill pickles
1/4 cup chopped fresh dill
2 tablespoons pickle juice
1 garlic clove, minced
1/4 onion, shredded
Salt and pepper to taste
Directions
Mix all ingredients in a large bowl until well combined.
Cover and place in fridge for 1 hour before serving.
Serve with whole-wheat crackers, tortilla chips, or veggies.
Recommended Tools