Cranberry Jalapeño Salsa
Published 203 days ago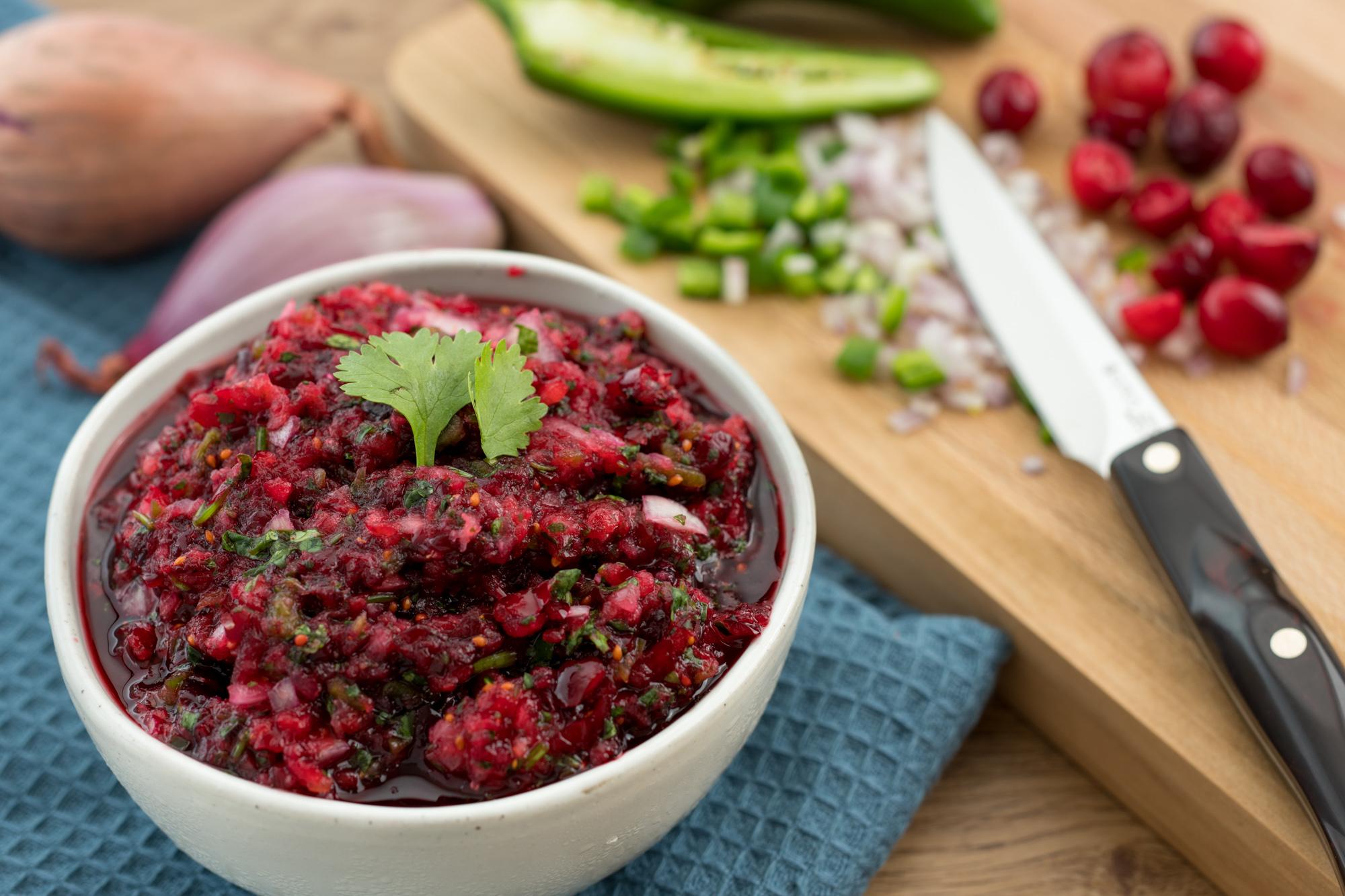 Cranberries are traditional for the holidays and I always prepare a basic whole berry cranberry sauce. But, for a change of pace, I started preparing this sweet, tart and slightly hot Cranberry Jalapeño Salsa a few years ago. Since Thanksgiving is all about tradition, I make both this recipe and the basic and wait to see who likes which version.
To seed and roughly chop the jalapenos I used Cutco's 4" Gourmet Paring Knife.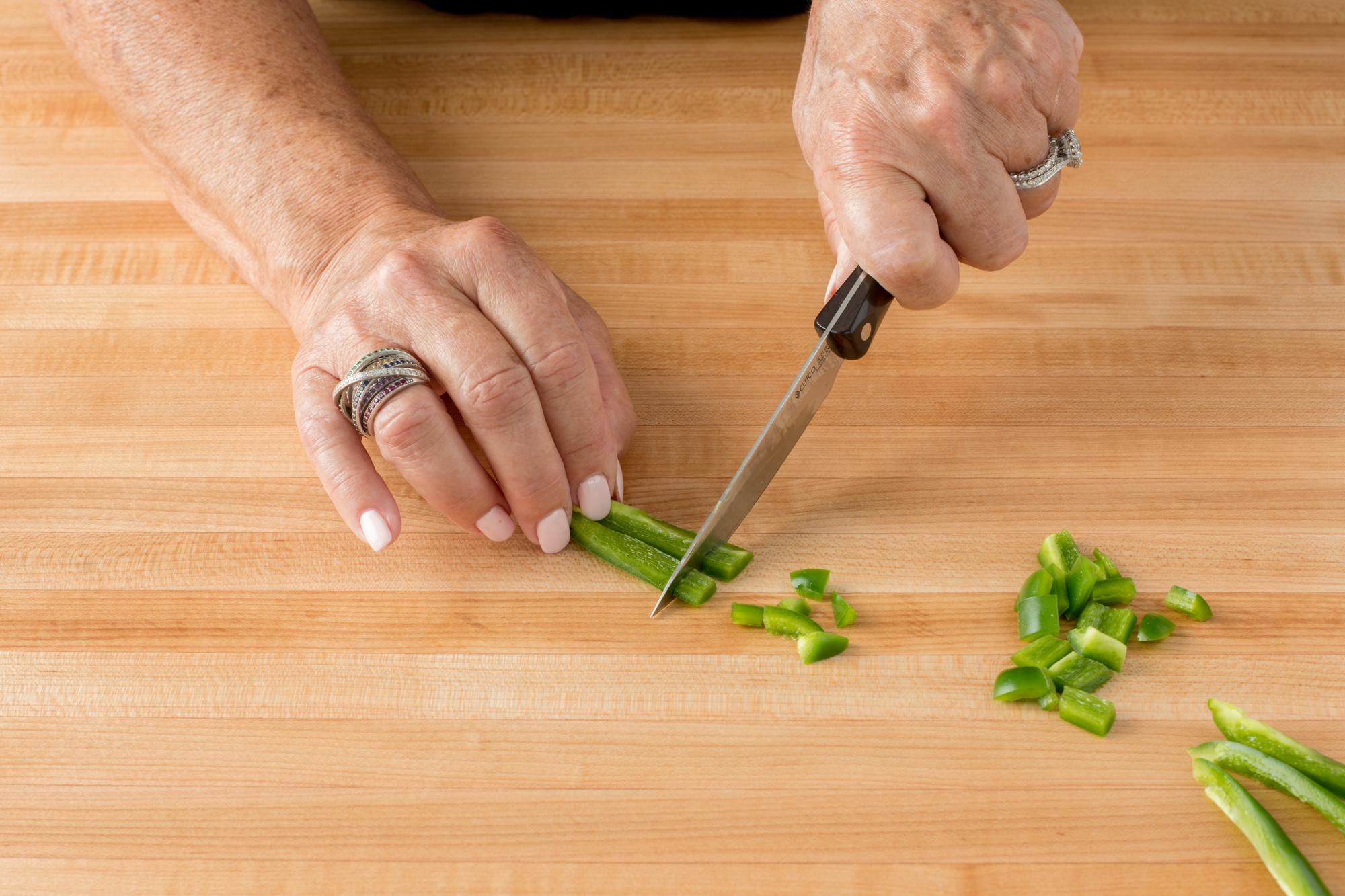 The length of the blade matches perfectly with the size of the jalapeño, and its slightly rounded belly allows for smooth cutting on the cutting board.
Save yourself some time and make this salsa a couple of days ahead of ahead of time and refrigerate until needed.
This recipe has been a hit every time I have served it. I love having it on my Thanksgiving menu because of the cranberries and it tastes great on a leftover turkey sandwich. Try it other times of the year as a sauce for grilled chicken, fish or pork.
---
Calories: 35, calories from fat: 0, total fat: 0.0 g, saturated fat: 0.0 g, trans fat: 0.0 g, cholesterol: 0 mg, sodium: 120 mg, potassium: 70 mg, total carbohydrate 9 g, dietary fiber: 2 g, sugars: 5 g, protein: 0 g, phosphorus: 10 mg.
Reprinted with permission from the American Diabetes Association. Copyright 2013 by the American Diabetes Association
Cranberry Jalapeno Salsa
Serving size 1/4 cup, 10 Servings
Print Recipe
Ingredients
1-2 fresh jalapeño peppers
1 bag fresh cranberries, rinsed
1 small onion, cut in quarters and peeled
1 cup fresh cilantro, washed and torn into pieces that will fit in the food processor
3 tablespoons honey
1/2 teaspoon salt
Directions
Seed and roughly chop jalapeños. Wear gloves to avoid your hands getting hot.
Place all ingredients in food processor fitted with steel blade. Pulse until well blended. Can be made several days ahead and refrigerated.
*Exchanges: 1/2 carbohydrate
Recommended Tools