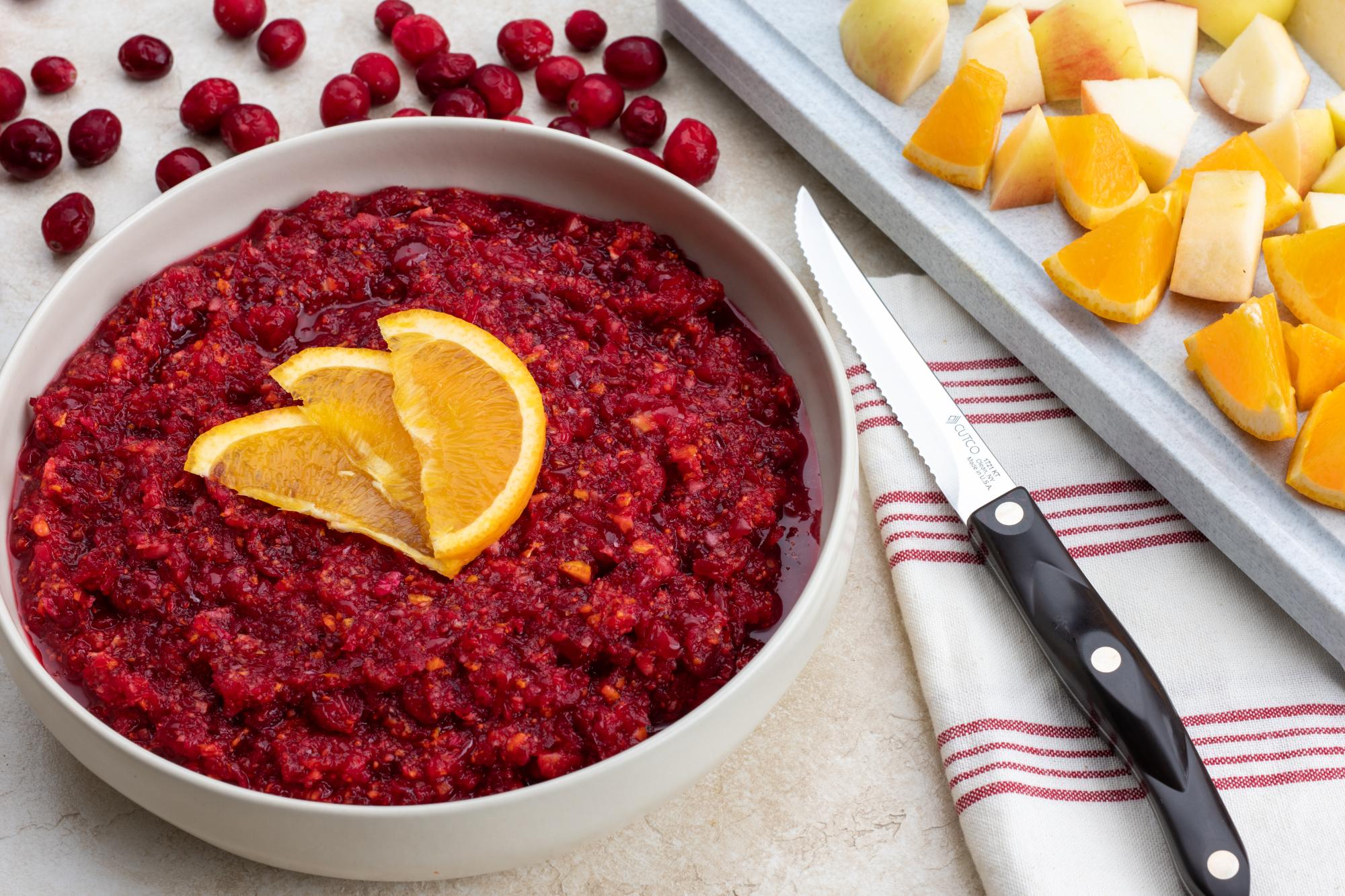 Thanksgiving is full of rich family traditions, many of which are centered on the menu and what we'll be eating that day. There are certain dishes, like cranberry sauce, that can't be messed with, and trying a new recipe can be met with icy glares. I get it – the food we eat at Thanksgiving conjures up memories of past feasts, conversations and family members. Food is love and this particular holiday showcases family recipes passed down through generations.
I learned my lesson of trying a new recipe on Thanksgiving the hard way. I was never a fan of the canned cranberry sauce or jellied cranberry, nor did I have my own cranberry sauce recipe. I explored some blog sites and tried one that I thought would be lovely for Thanksgiving. What I failed to consider is that my husband had been brought up on a recipe for cranberry sauce that his mother made every Thanksgiving and it was the one dish he looked forward to every year. While he ate my version, I knew that next year I had to get my mother-in-law's recipe.
This four ingredient cranberry sauce has to be the easiest dish I have ever made and it is so good that I will purchase fresh cranberries to freeze so I can make it throughout the year. Seriously, it's that good.
All you need is an apple (your choice), a seedless orange, a bag of fresh cranberries and some granulated sugar. That and some patience to let this dish chill overnight so the flavors can really blend.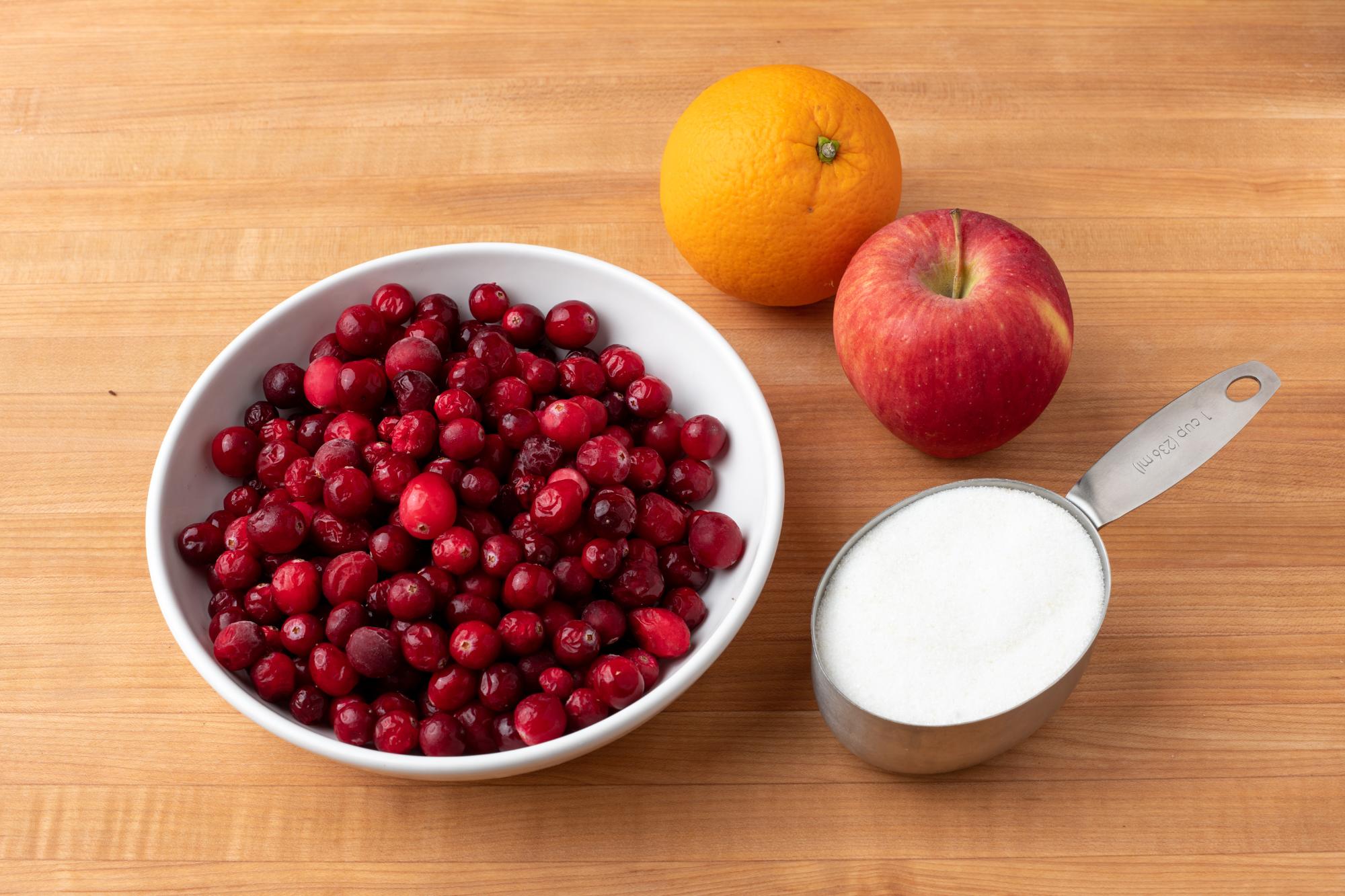 Using a Trimmer, cut the apple into quarters and cut the core out of each quarter, leaving the apple unpeeled. Do the same with the seedless orange, keeping the peel on the orange. Then cut your quarters into chunks.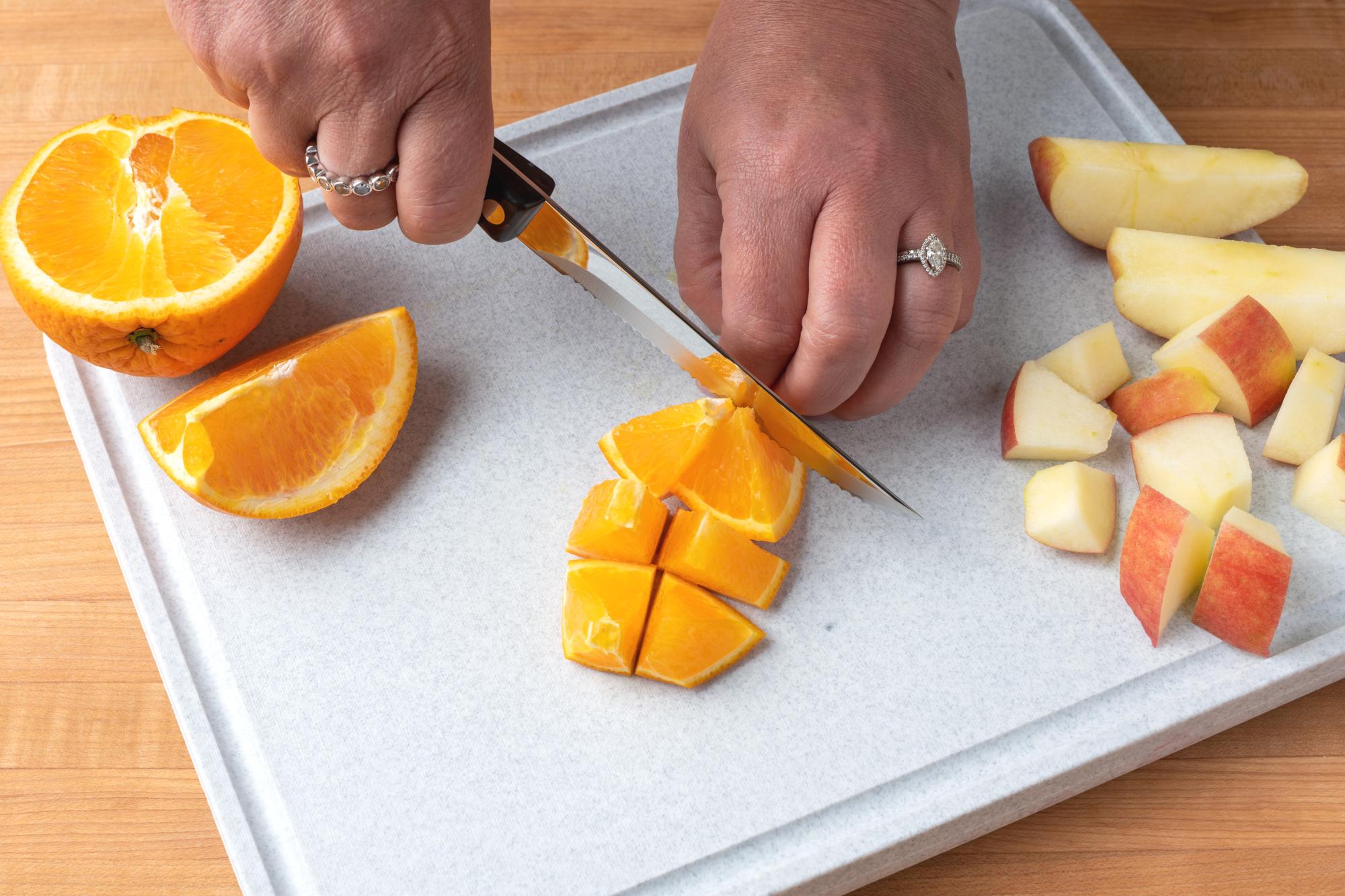 You'll need a food processor for the next step as you'll place your fruit chunks and cranberries into the processor and pulse until everything is finely chopped and you can no longer see the pieces of orange peel. You really want all of the fruit to be pulverized. If your processor is small, just do this step in batches (do some apples and oranges together until they are done and then process the cranberries).
Mix these three ingredients in a large bowl until they are thoroughly blended and then add the sugar. Notice that I've put a half cup to one cup of sugar in the recipe. How much you use depends on how sweet you want the sauce to be. I prefer the tartness of the cranberries to come through so I typically only use a half cup of sugar. If you're using a tart apple, you may want to add more sugar. Just taste test as you go.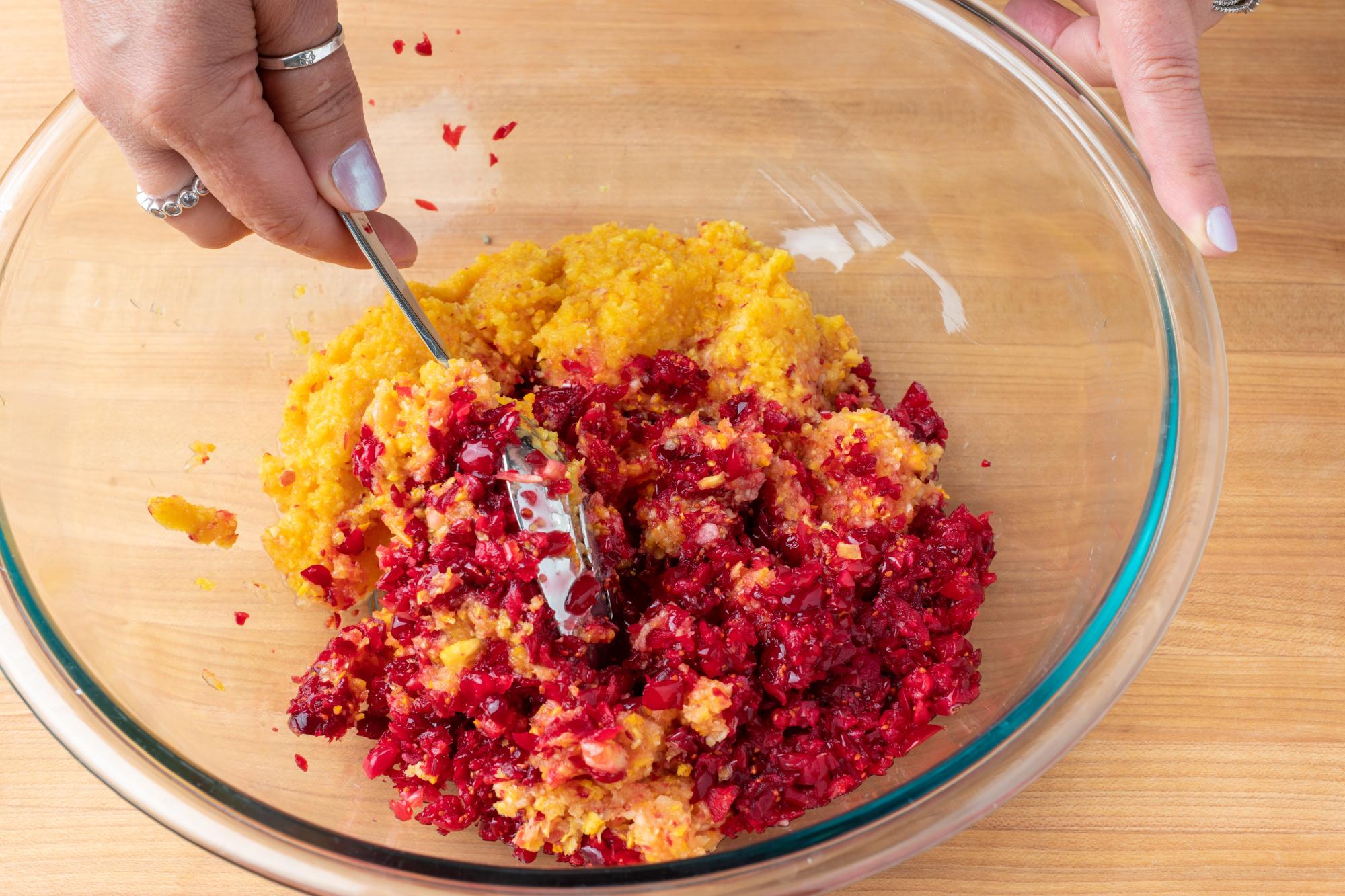 Cover the bowl and refrigerate the cranberry sauce overnight. The sugar will dissolve and all the fresh flavors will come together for an amazing and easy Thanksgiving side dish.
This four ingredient cranberry sauce tastes wonderful with turkey, but I've also served it with pork, chicken, steak and more. I've never served another cranberry sauce in my house, and I have no intention of doing so in the future thanks to my mother-in-law's recipe. Enjoy!
Ingredients
1 seedless orange, unpeeled and cut into chunks
1 apple, unpeeled and cut into chunks
1 12-ounce bag of fresh cranberries
1/2 - 1 cup of granulated sugar
Directions
Place the orange, apple and cranberries into a food processor and process at high speed until all of the fruit is pulverized.
Put the fruit mixture into a bowl and add the sugar (use less sugar to retain the bite of the cranberries or more sugar for a sweeter cranberry sauce). Mix well.
Cover the bowl and refrigerate overnight, allowing the sugar to draw out the flavor of the fruit and fully dissolve.
Stir and serve.
Recommended Tools