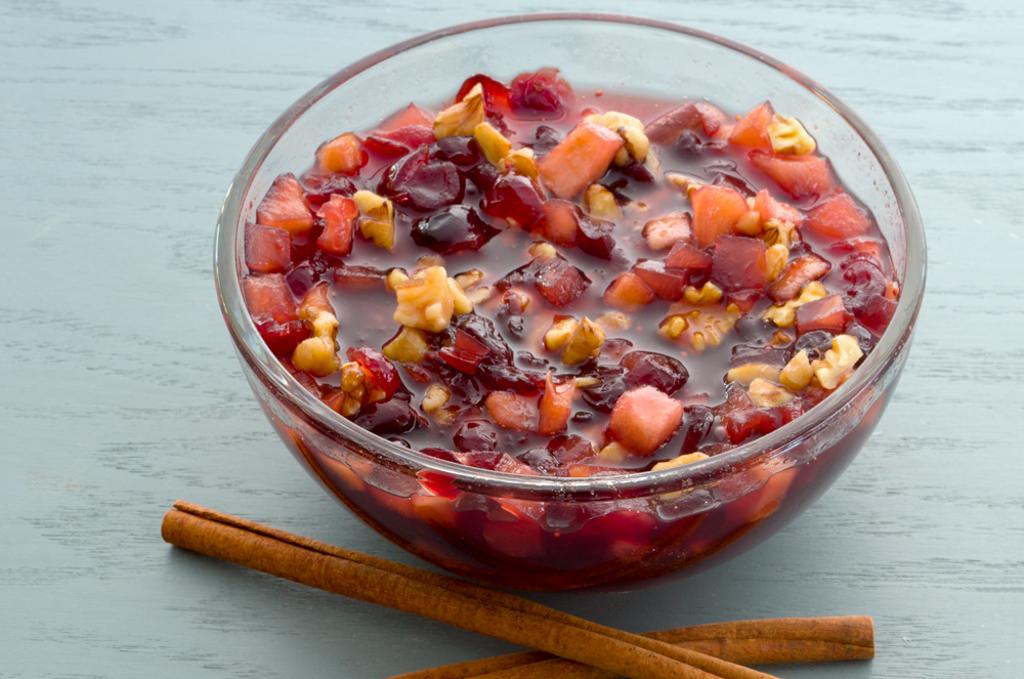 This easy apple cranberry sauce is amazing. It can be made ahead of time, the ingredients are readily available and it requires very little time and effort to make. Those points alone makes it a great Thanksgiving recipe.
I made it at home and brought it to work for people to try and there were a lot of requests for the recipe, which I was happy to share.
The fresh apple cranberry sauce is delicious with turkey, and tastes so much better than canned cranberry sauce.
Some people who tried it actually put it on the turkey and ate them together. It can also be enjoyed as a sort of cranberry relish with breaded chicken breast or sliced roast beef. Quite frankly, I could eat it with a spoon.
While cranberry sauce is a tradition at Thanksgiving, this recipe is good any time of year.
Ingredients
2 cups cranberry juice
6 ounces sweetened dried cranberries
1 cinnamon stick broken in half
3/4 cup sugar
2 apples, peeled and diced
2 teaspoons corn starch
1/4 cup chopped walnuts (optional)
Directions
Add juice, cranberries, cinnamon sticks and sugar to a medium saucepan and bring to a boil. Cook 5 minutes, then add apples and cook an additional 5 minutes, stirring occasionally until the fruits are tender.
Remove 8 ounces of the liquid and place in a small bowl. Whisk in the cornstarch. Slowly add the cornstarch mixture back into the saucepan, stirring constantly for another 5 minutes.
Remove from heat and pour into a serving bowl. Place in refrigerator until thickened, at least 30 minutes.
Remove cinnamon sticks and add chopped walnuts before serving.