Chef Keith Glover's Lemon Chicken
Published 77 days ago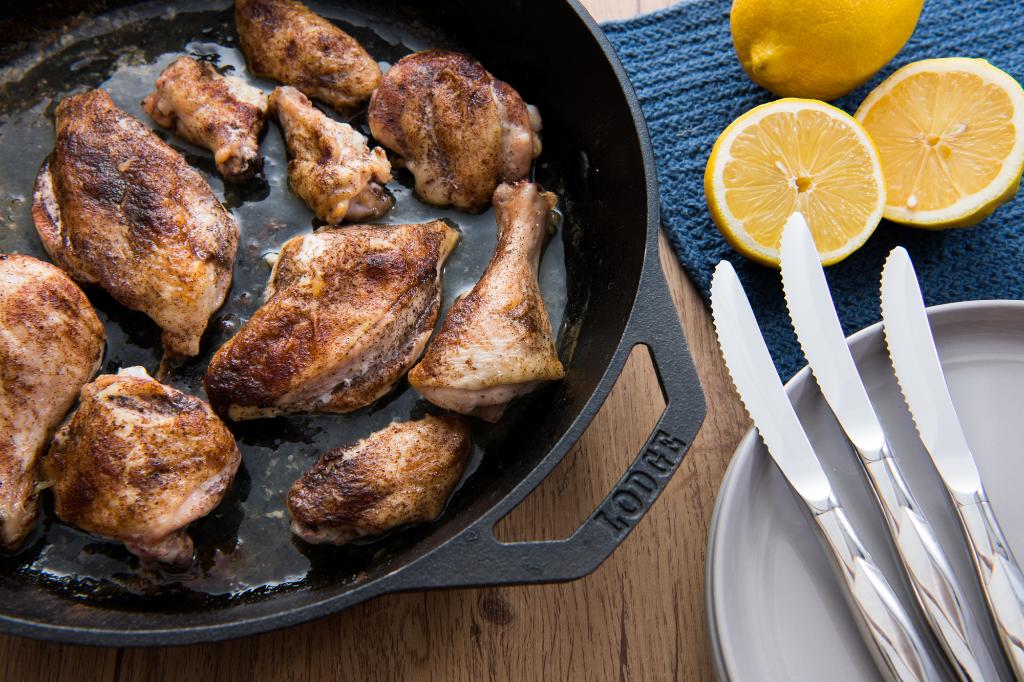 Lemon and chicken were just meant to be together. Adding fresh lemon to chicken is an easy way to infuse a zip of tangy flavor and it delivers juicy results. Who doesn't love moist, flavorful chicken?
This recipe for Lemon Chicken, created for Cutco by Chef Keith Glover, an Alfred State College culinary arts instructor, is a simple recipe, but its flavor is anything but simple. While the chicken would be great with just the lemon, salt and pepper, he added cinnamon and allspice to further enhance the flavor.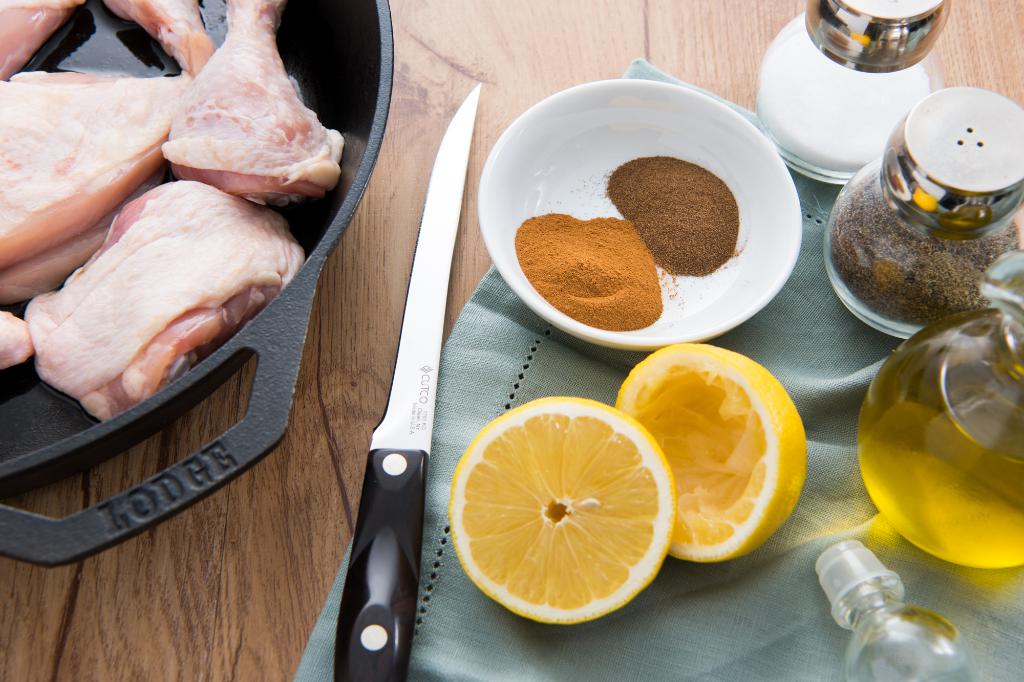 Not a fan of cinnamon and allspice? Leave it out or adjust the amount down. You can also try adding other herbs and spices like parsley, rosemary, thyme or Italian seasoning.
For this recipe we recommend using a whole chicken and breaking it down into pieces. Watch Chef Glover's step-by-step video to find out how easy it is to do using a Boning Knife.
If you would rather just buy the chicken pre-cut, that's okay too. And, if you are cutting your own chicken, consider doing it the night before so that all you'll need to do the next day is slice some lemons and toss everything onto a sheet pan to bake.
Tip: The stock in the pan and leftover chicken make great chicken and rice soup.
Ingredients
1 whole chicken, cut into 8 pieces
1/4 cup fresh lemon juice
2 teaspoons cinnamon
1 teaspoon allspice
Salt and pepper to taste
Directions
Heat oven to 400 degrees F.
Rinse chicken and break down into 8 pieces (breasts, thighs, drumsticks, wing drumettes, wing flats).
Place chicken in a roasting pan, skinside up.
Baste with lemon juice, sprinkle evenly with spices.
Roast uncovered for 30 minutes and check temperature (cook to internal temperature of 160 degrees F). Cover chicken if it starts to over brown, until cooked to temperature.
Recommended Tools