How to Break Down a Whole Chicken
332 days ago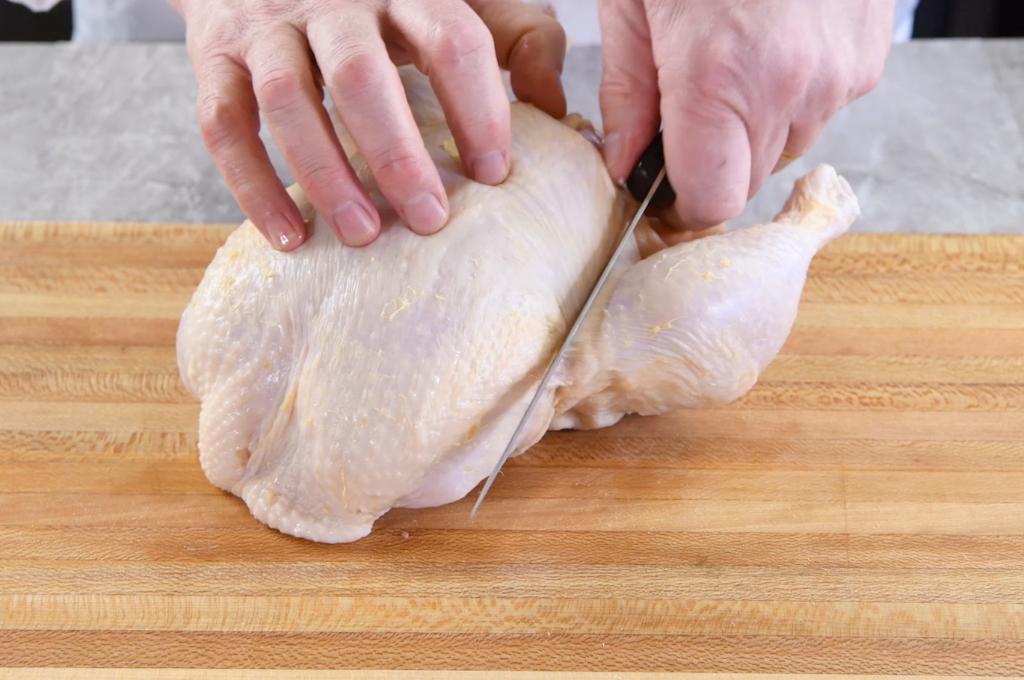 If you're looking for ways to save money on your grocery bill, buy a whole chicken and break it down yourself. The chicken goes a lot farther, meaning it can be used for more meals and even provides bones for making chicken stock. Win-win.
It's honestly not that hard to do if you take your time and follow these easy steps from Chef Keith Glover, instructor at Alfred State College's culinary arts program.
The best knife for breaking down a whole chicken is a Boning Knife. Its sharp, flexible blade is easy to maneuver when slicing along bones and joints. An ergonomic handle that offers a sure grip is also important when cutting greasy, slippery foods, not only for control, but for safety.
Breaking down a whole chicken using this technique yields two breasts, two wing drumettes, two wing flats, two thighs, and two drumsticks.
How to Break Down a Whole Chicken
With the chicken breast-side down, use a Boning Knife to slice through the joint of the wings to remove them.
Trim the wing tips from the wings, cutting through the joint (save the wing tips to add to stock) and then section the wings.
Pull the drumsticks away from the body of the chicken and cut through the skin to loosen the legs. Twist away and downward from the body until the ball joint pops out of the socket.
Cut through the exposed joint to remove the leg.
Remove the leg from the thigh, cutting through the joint.
Turn the chicken breast-side up and slice along the breast bone to remove breast meat.
Use the bones for stock.