Creamy Avocado Dip With Lime Juice and Jalapeño
274 days ago
Skip to recipe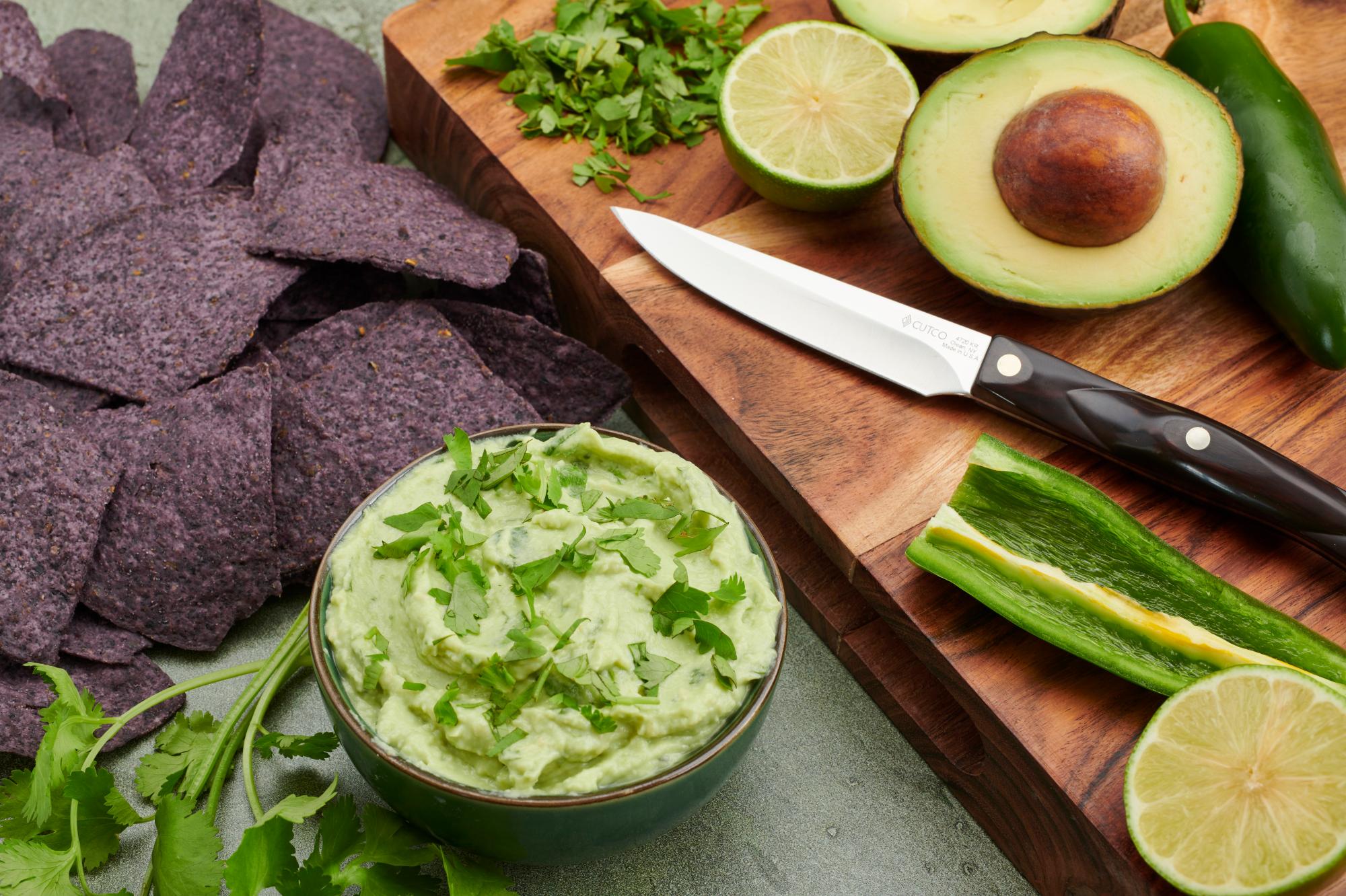 There's nothing easier to bring to a family gathering than a dip, especially one that doesn't need to be baked and can be prepared ahead of time. I always look for fresh flavors and a dip that can be served with many different options such as chips and/or vegetables.
Creamy Avocado Dip With Lime Juice and Jalapeño is all of those things and more. Before you ask whether this is guacamole under a different name, I can assure you it is not! Guacamole, while wonderful, usually incorporates tomato, onion and garlic in the mix (if you're looking for an excellent guacamole recipe check out our Fresh and Easy Guacamole). This dip really emphasizes the avocados and gets additional flavor from the fresh lime juice, Dijon mustard and minced jalapeño. If you love avocados, this is for you.
Prepping the Ingredients
This recipe comes together easily once you have all the cutting done. Start by cutting an avocado in half and then in quarters, making it easier to remove the seed. Peel the skin off each quarter and, with a 4" Gourmet Paring Knife, rough chop the avocado quarters. Repeat the same process on the second avocado.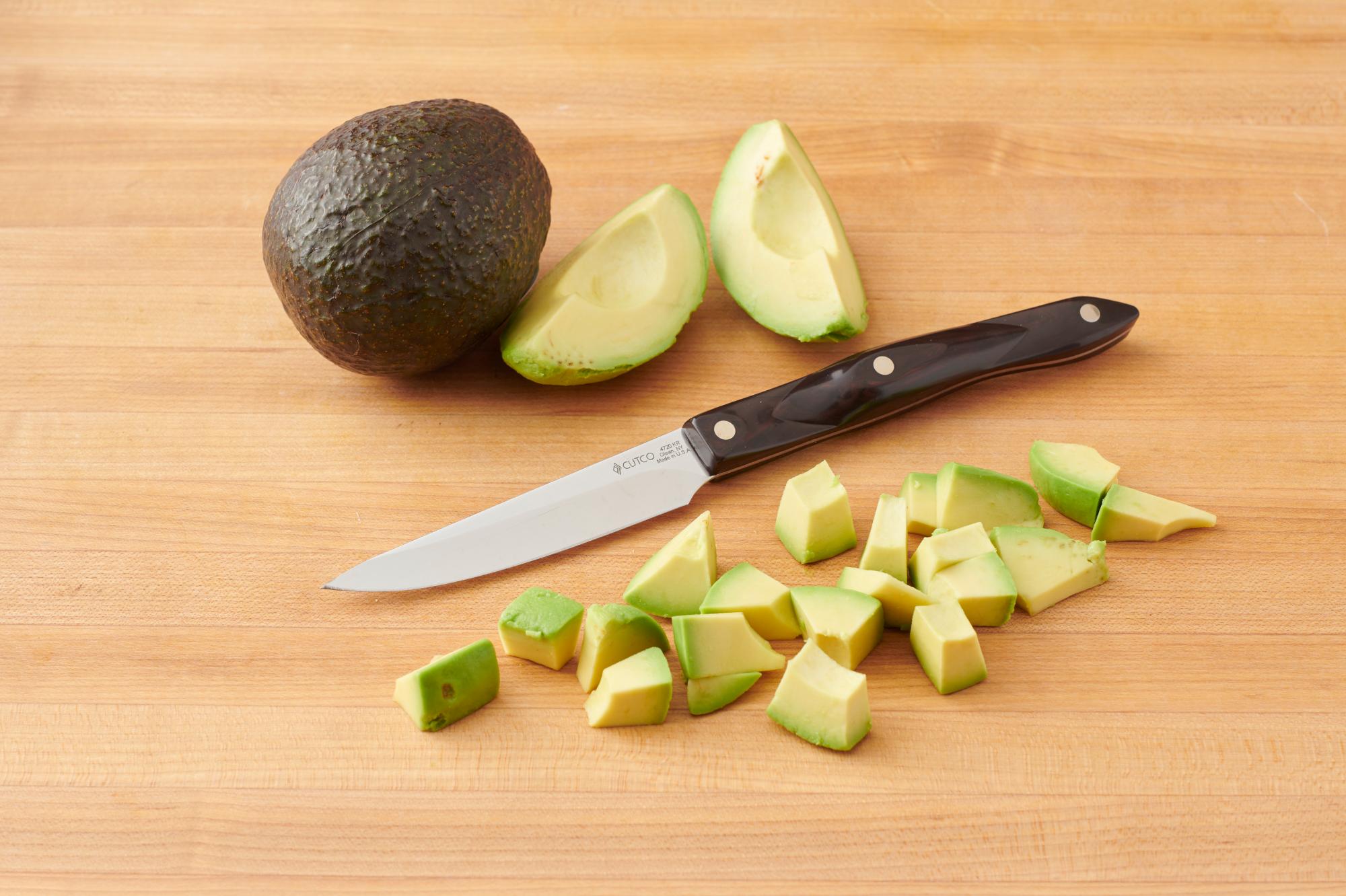 Using a Trimmer, cut the lime in half and squeeze both halves to capture the juice.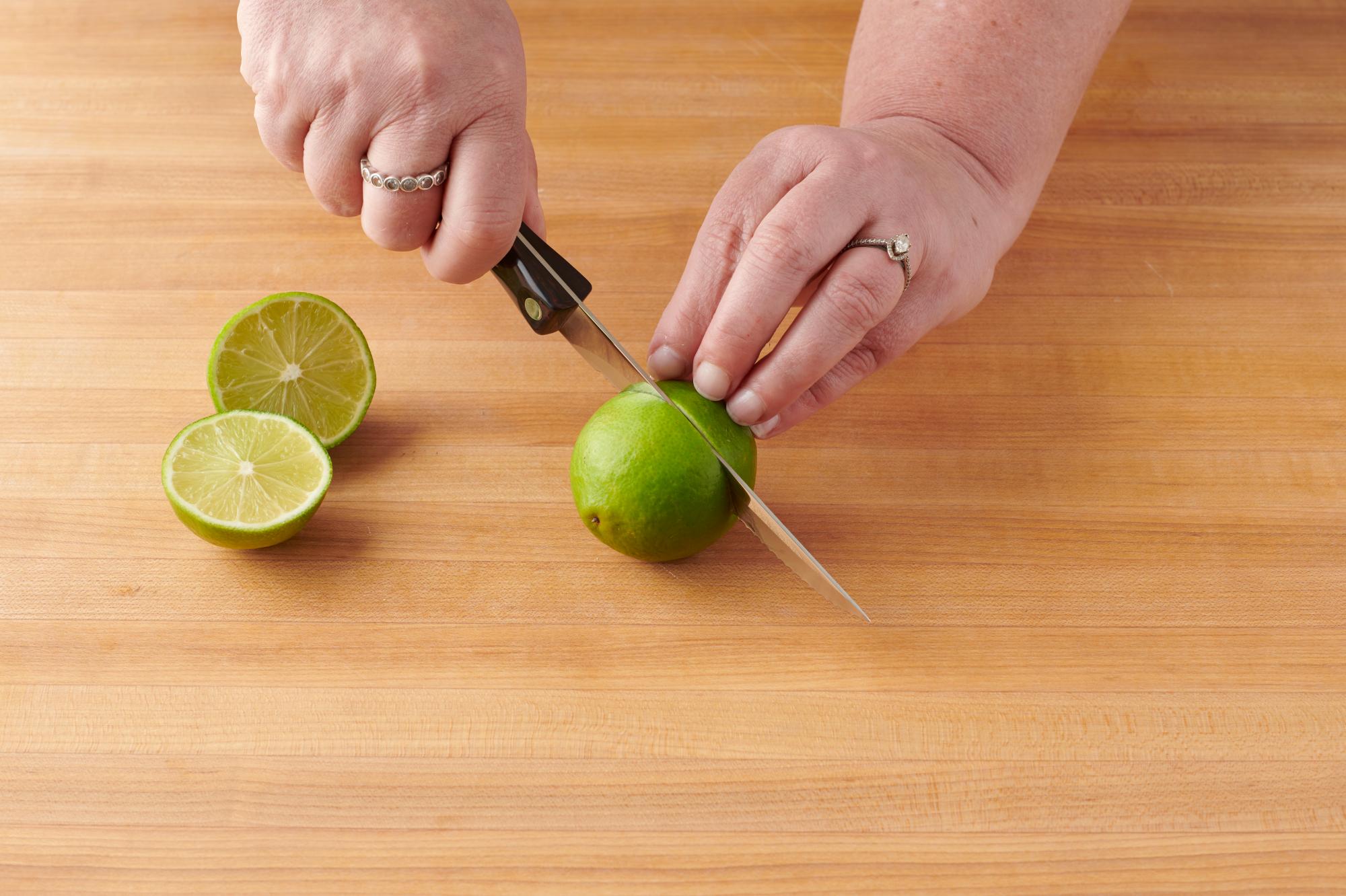 When cutting a jalapeño, be very careful to not touch the seeds or touch your hands to your eyes. We recommend using plastic gloves if possible. If you need extra help in learning out to mince a jalapeño, check out our How To Mince Jalapeños tutorial.
Using the 4" Gourmet Paring Knife, trim off the stem of the pepper and then cut it in half, lengthwise. Use a spoon to scrape out the seeds from each half, cut the jalapeño lengthwise into strips, rotate and cut crosswise to mince.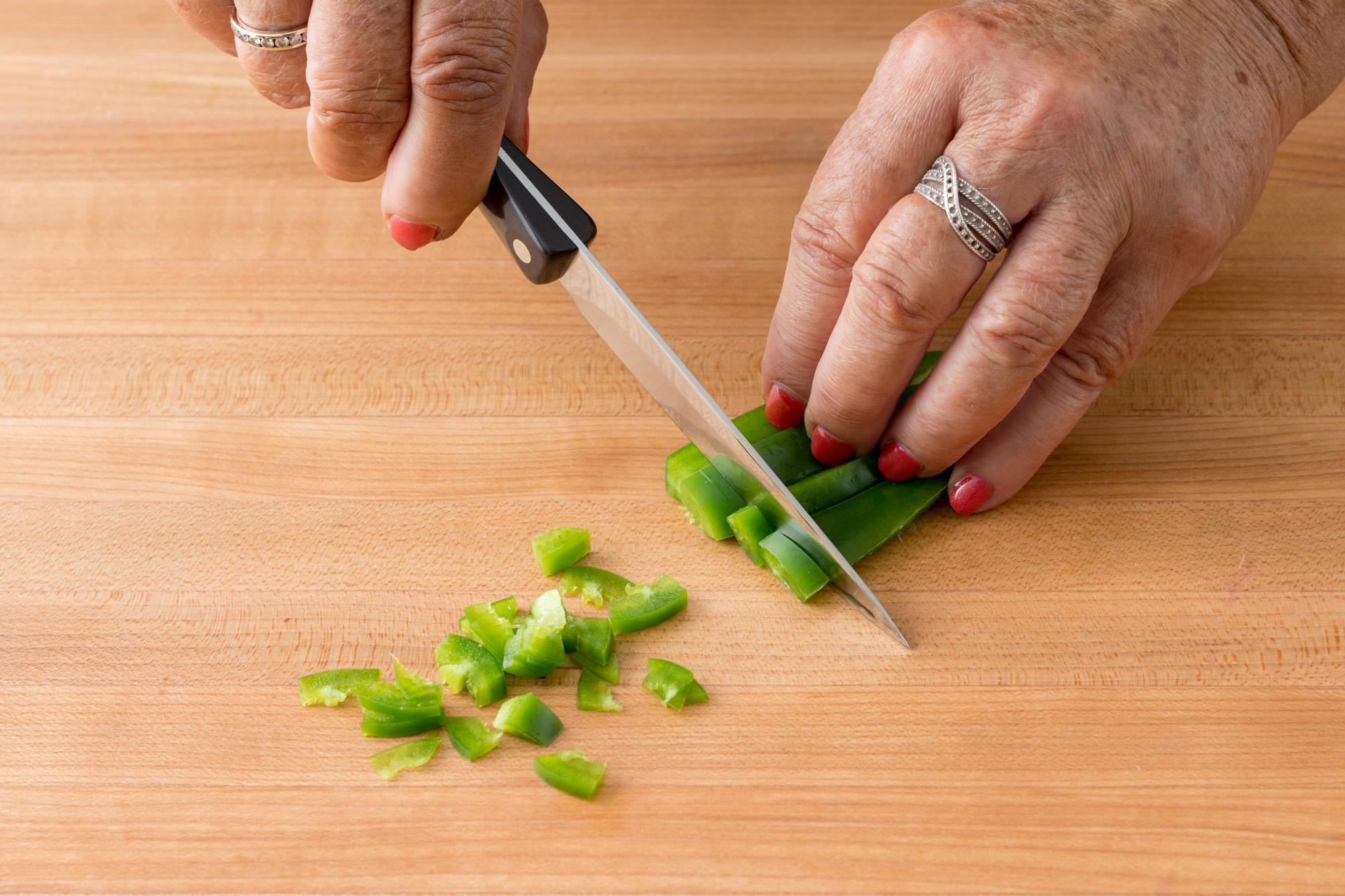 The final preparation step is to chop the cilantro with a 7-5/8" Petite Chef knife. You want the cilantro to be bite size so be sure to chop until you reach the desired size.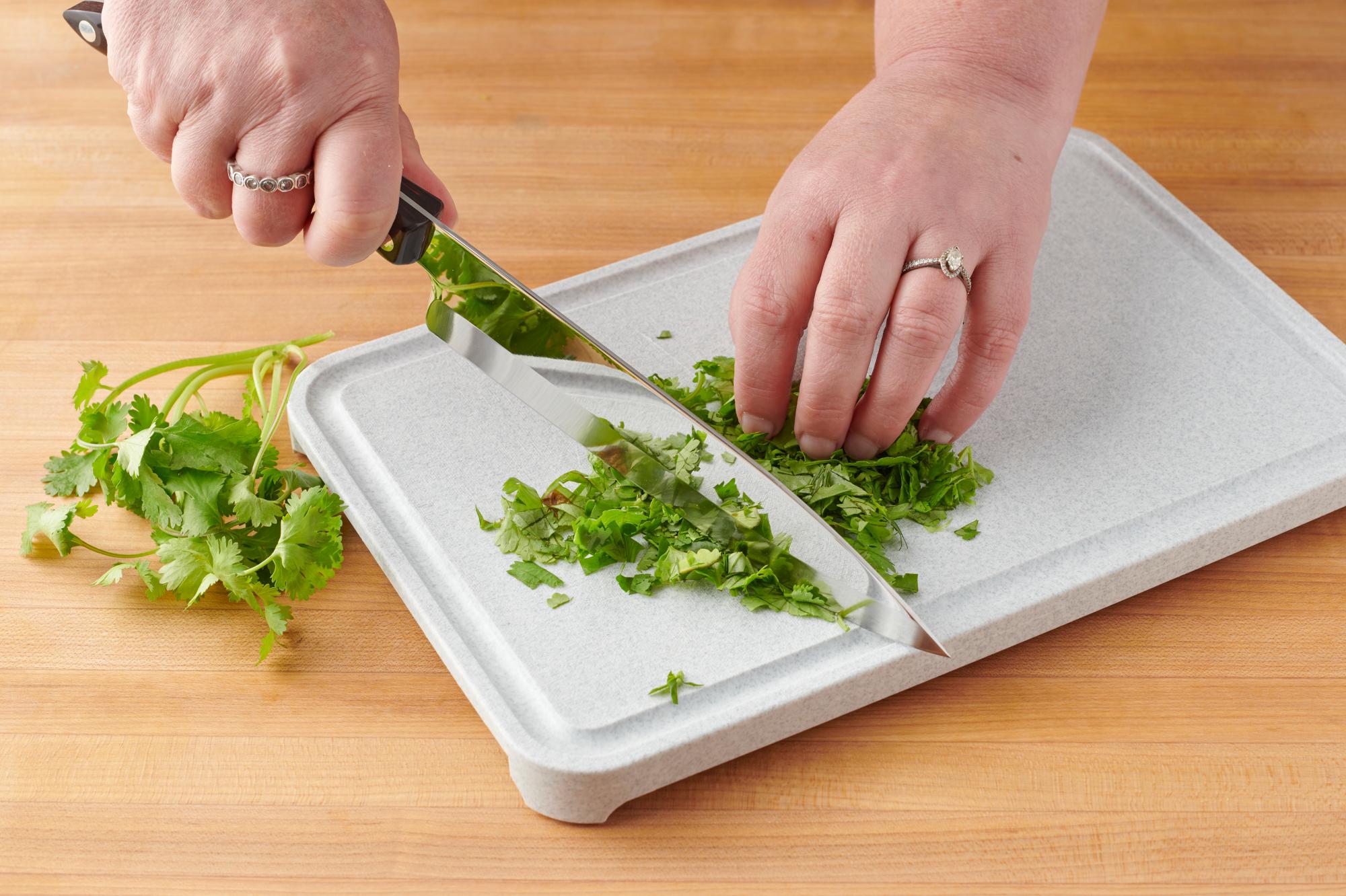 Final Steps
The rest of this recipe is so easy. Place your chopped avocados, Greek yogurt, fresh lime juice, Dijon mustard, jalapeño and salt into a food processor and process until smooth. Transfer the dip to a serving bowl and stir in the cilantro.
This dip can be served with tortilla chips or a combination of raw vegetables such as bell pepper strips and cherry tomatoes.
A fresh and easy dip, Creamy Avocado Dip With Lime Juice and Jalapeño really hits the spot and is an easy appetizer to serve to friends and family. The green color adds a holiday appeal, especially when served with bell pepper strips. We hope you enjoy!
Ingredients
2 medium avocados, chopped
1/2 cup full fat Greek yogurt
2 tablespoons fresh lime juice
1/4 teaspoon Dijon mustard
1 medium jalapeño, seeded and minced (for less heat - use 1/2 jalapeño)
1/2 teaspoon kosher salt
1/4 cup chopped fresh cilantro (not a packed 1/4 cup - loose)
Serve with tortilla chips, bell pepper strips or other raw vegetables
Directions
In a food processor, process avocados, Greek yogurt, fresh lime juice, Dijon mustard, jalapeño, and salt until smooth, approximately 2 to 3 minutes.
Transfer to a serving bowl and stir in cilantro. Serve with tortilla chips or raw vegetables.
Recommended Tools