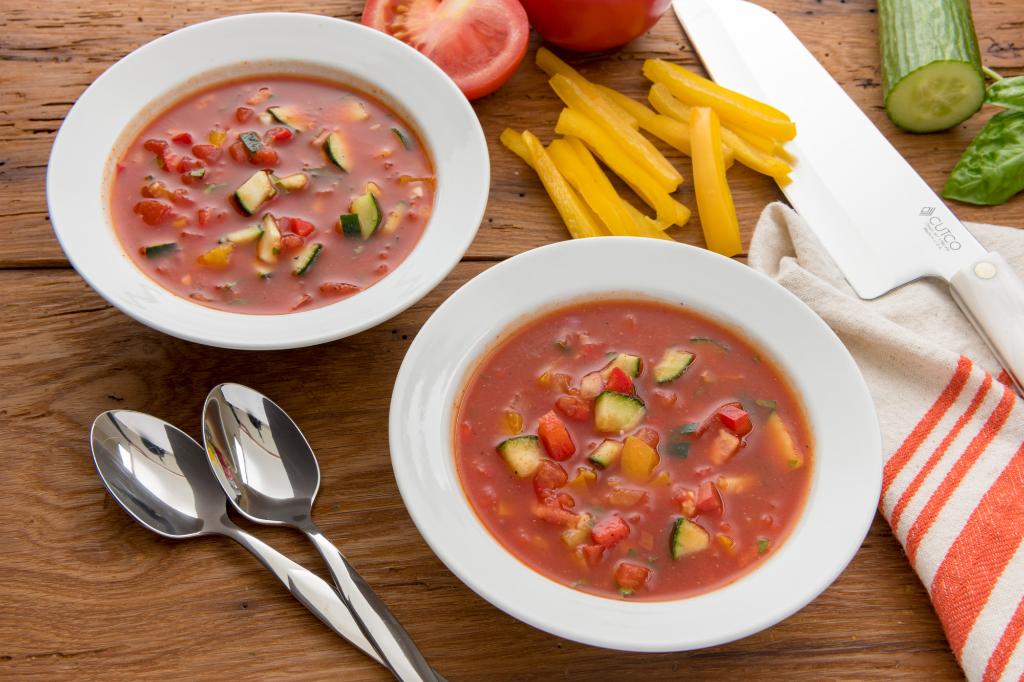 Gazpacho is a raw, chilled soup. In fact, you might consider it a salad in soup form. Fresh, textured and light, it's such a delicious summer pleasure – I love it more every time I eat it.
Produce is at the heart of this recipe for Market Fresh Vegetable Gazpacho. Bell peppers, tomatoes and onion give it some zip, while the coolness of cucumber adds refreshing flavor.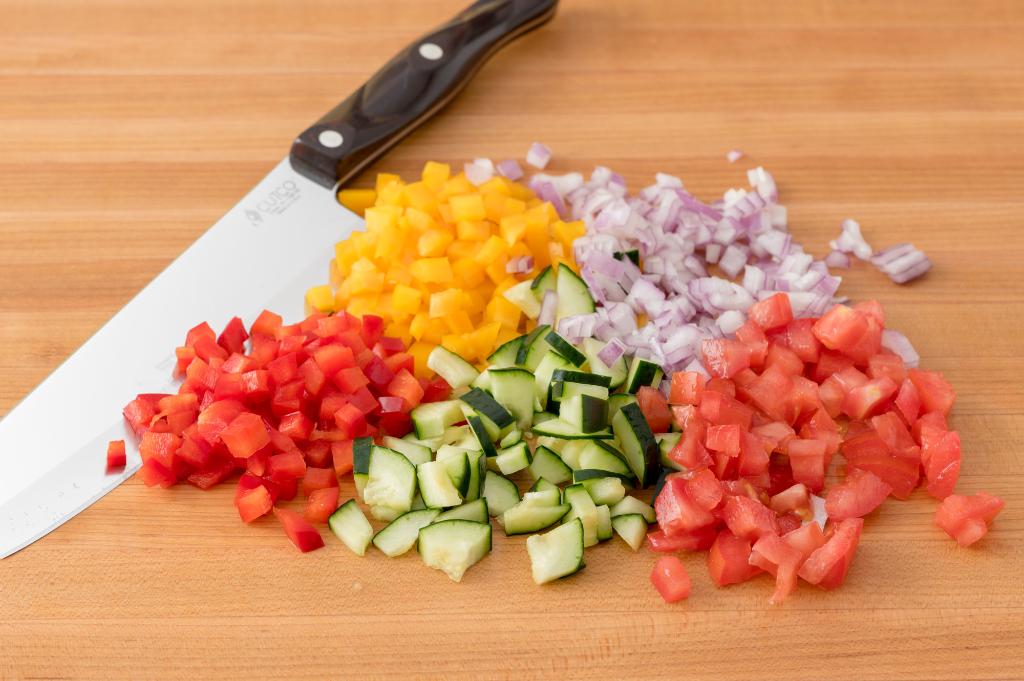 Pro tip: For cutting the cucumbers, use a 7" Santoku knife or a knife of similar size, and follow Cutco's handy step-by-step infographic, How to Dice a Cucumber.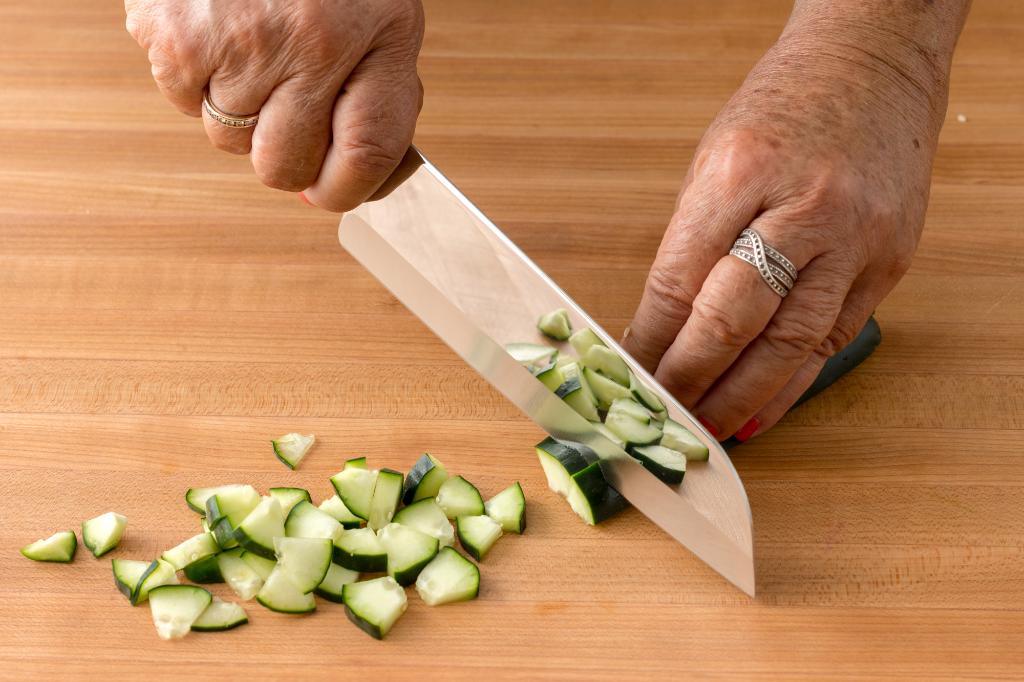 When it comes to seasoning the gazpacho, I used my artisanal spice blends, P.S. Flavor!™ Adobo Kitchen and Creole Kitchen, but I do also offer some seasoning alternatives in the ingredients. Both spice blends add bold flavor to this cold soup.
Since gazpacho is uncooked, it's not uncommon to be fearful about over-seasoning it. However, the right seasoning is the defining factor to take your gazpacho from "so-so" to SO delicious – an out of this world flavor bomb. The flavors of the soup will actually mellow during the chilling process. Speaking of chilling, let your gazpacho rest in the fridge for 1-3 hours to allow it to cool down and for the flavors to meld together.
Consider a topping or two for your gazpacho. Maybe a crunchy homemade crouton or toasted almonds. What is also delicious is creamy diced avocado, a drizzle of oil or a dollop of sour cream. Finally, top your soup with fresh snipped herbs to fully bring out the summer flavors.
Even those skeptical of cold soup can be won over with the refreshing flavor of this Market Fresh Vegetable Gazpacho.
Ingredients
1 red pepper, seeded and finely diced
1 yellow pepper, seeded and finely diced
1 large cucumber, finely diced
8 Roma tomatoes, finely diced
1/2 small red onion, finely diced (about 1 cup)
4 garlic cloves, minced
24 ounces V-8 juice
24 ounces tomato juice
2 tablespoons white balsamic vinegar
1 tablespoon hot sauce, such as Cholula or sriracha

1 teaspoons

P.S. Flavor!™

Creole Kitchen or kosher salt, to taste

1/4 cup fresh basil, chopped
Fresh basil sprig, for garnish
Directions
Combine all ingredients. Season with additional Creole Kitchen or kosher salt to taste. Chill and serve icy cold.
When ready to serve, ladle into bowls and top with a basil sprig. Serve immediately.
Recommended Tools