Rainbow Pasta With Pancetta, Spinach and Mushroom Cream Sauce
49 days ago
Skip to recipe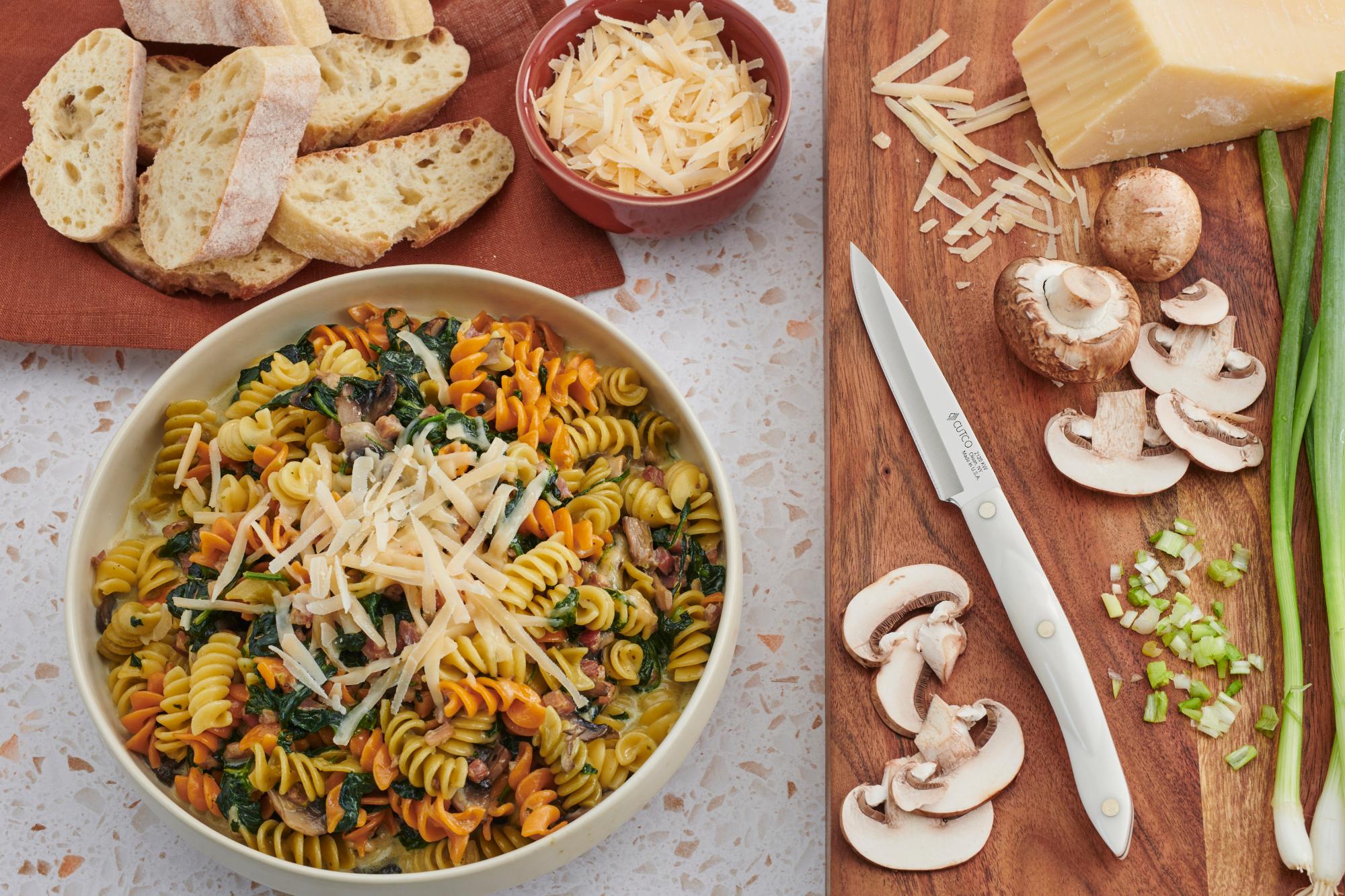 Here is a complete one-dish meal that epitomizes comfort food. Rainbow Pasta With Pancetta, Spinach and Mushroom Cream Sauce warms the soul with all of its delicious flavor.
The pasta gives the dish substance, while the pancetta provides smoky flavor and the mushrooms deliver an umami (savory, meaty) taste. With tons of spinach, it's an all-encompassing recipe that's perfect for a fall dinner.
Cutting the Ingredients
The first time I made this was with bacon, then I tried prosciutto and finally found the perfect base in pancetta. To dice it use Cutco's Traditional Cheese Knife. You'll be surprised at how great this knife is for that job.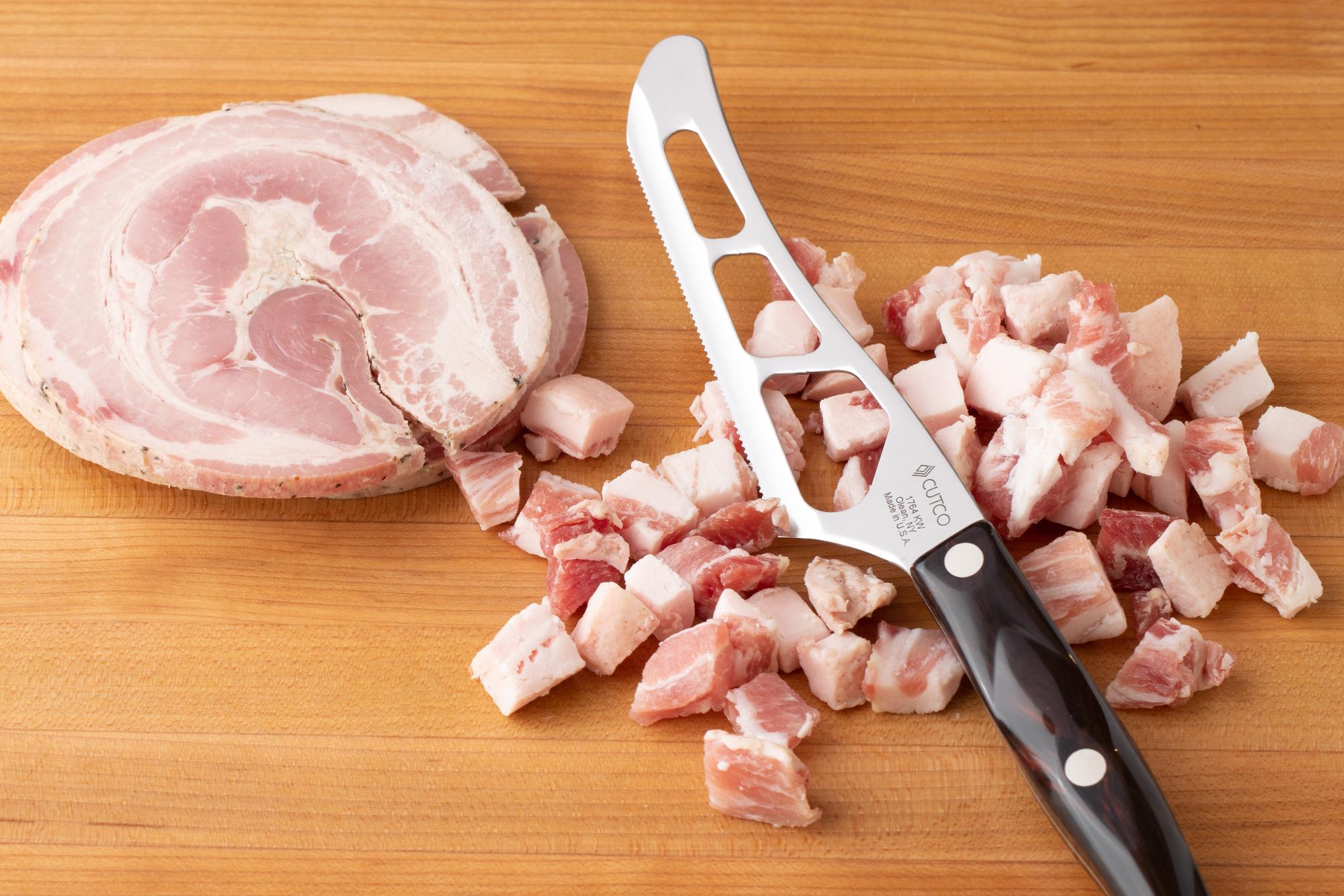 Mince the scallions with the 7-3/4″ Petite Chef knife. Slice them first and then rock the sharp belly of the knife over the scallions to mince.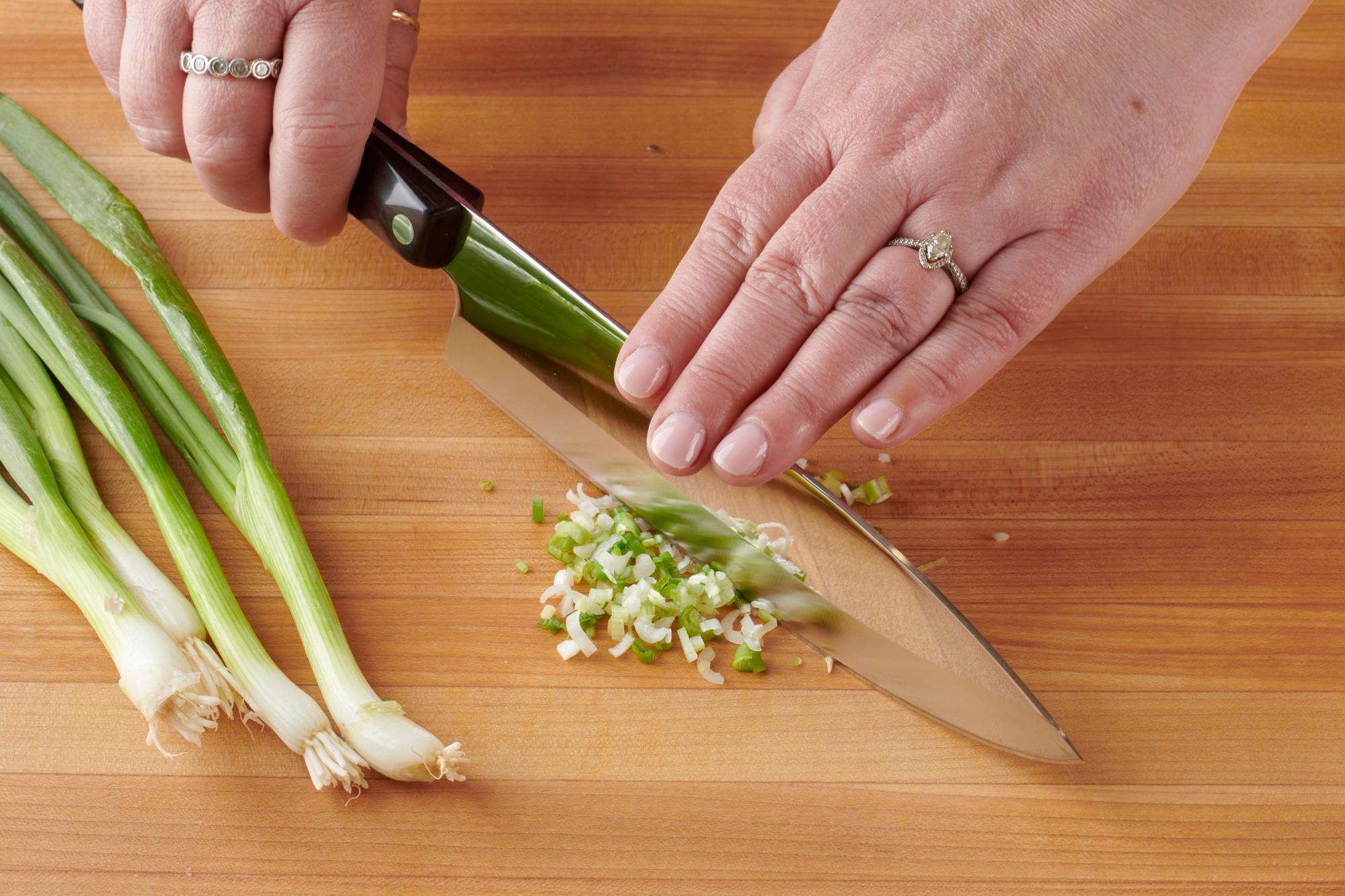 The mushrooms for this dish are thinly sliced. The sharpness of the 4″ Paring Knife, along with its size make it an ideal mushroom knife.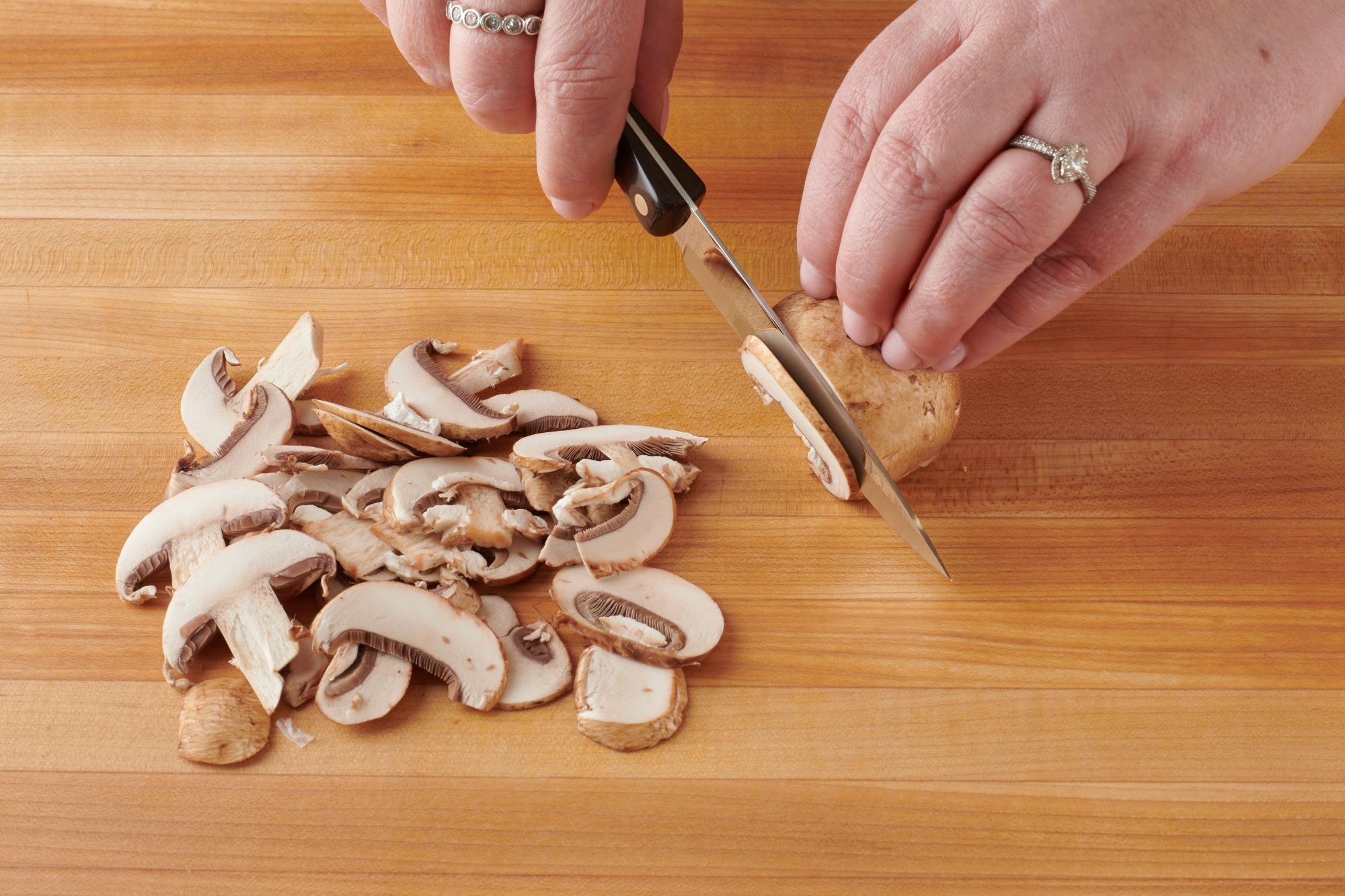 When it comes time to add the spinach, don't be worried by how much goes in. It will wilt down considerably as you add it, so load it up!
The Final Touches
The type of pasta you use will make a difference. Choose one with ridges to allow the cream sauce to really cling to it.
This Rainbow Pasta With Pancetta, Spinach and Mushroom Cream Sauce is truly an all-in-one meal. I usually make a big batch because it is even better on day two. It's creamy and salty, which pair perfectly together.
You can't beat this pasta for a fall dinner paired with a movie.
Marianne Brand, chef and former restauranteur, is the director of food and beverage education at New York Kitchen in Canandaigua, a center that showcases New York State's agriculture through cooking classes, beverage pairings and other programs.
Rainbow Pasta With Pancetta, Spinach and Mushroom Cream Sauce
Print Recipe
Ingredients
3 tablespoons salt
12 ounces rainbow pasta
1-2 tablespoons extra-virgin olive oil
8 ounces pancetta, diced small
1/4 cup minced scallions
4 ounces mushrooms, sliced thinly (blend of cremini, shiitake and button)
2 pounds baby spinach
1 1/2 cup heavy cream
1/2 teaspoon black pepper
1/4 cup reserved pasta water
3/4 cup grated Parmesan cheese
4 tablespoons Parmesan cheese, for garnish
Directions
In a large pot, boil the water. Add salt when it comes to a boil (it should taste like sea water), then add pasta and cook as directed.
In a large sauté pan over low heat, cook the pancetta with 1 tablespoon of olive oil for 3 to 4 minutes while the pasta is cooking. Add more oil if the pancetta starts to stick. Increase heat to medium and add the scallions and mushrooms then cook for 4 minutes more. Add the spinach by handfuls and cook until wilted. Continue until all spinach is added.
Stir in cream and pepper then heat to almost boiling. Lower heat and simmer for 7 to 8 minutes or until sauce thickens slightly. Remove pan from heat.
When the pasta is almost ready, use a strainer spoon to remove the pasta and place it directly into the pancetta in the pan, off the heat. Do not drain the pasta and do not throw away the water as it may be used to thicken the sauce.
Add three-quarter cup Parmesan cheese and toss together pasta and sauce until evenly mixed. If sauce is too thin, thicken with reserved pasta water.
Serve with Parmesan garnish.
Recommended Tools