Potato Latkes: A Family Tradition
Published 492 days ago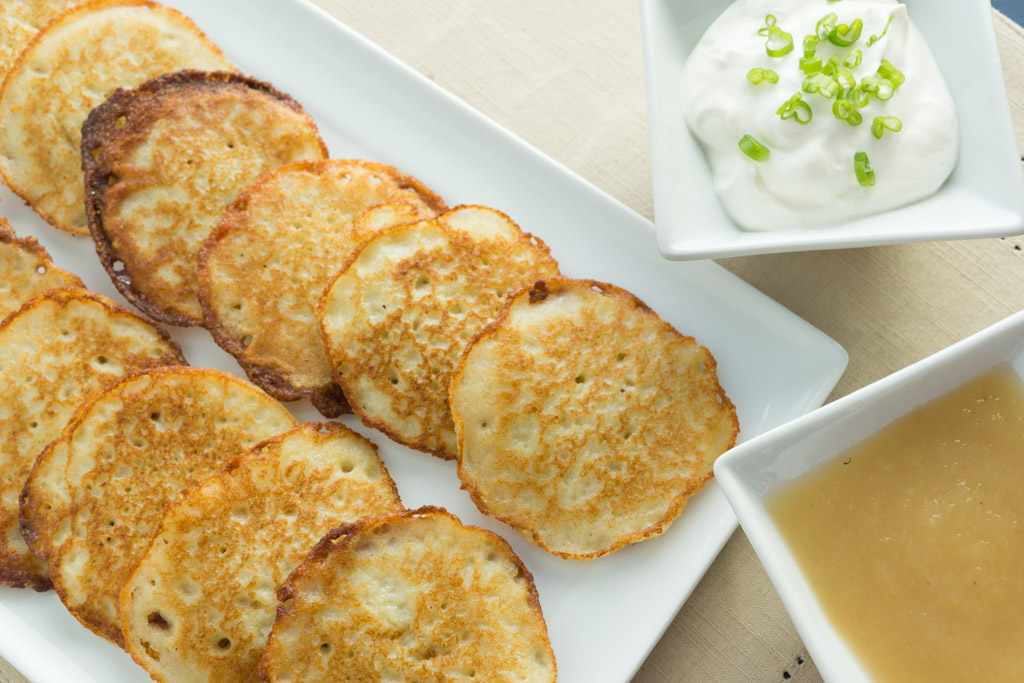 Chanukah is fast approaching, so we reached out to Stephanie Weiser, social media specialist for the company, to ask if she would share a family recipe for the holiday. She gave us her mom's (Sandy Grossman) recipe for Potato Latkes, which Sandy received from a friend more than 30 years ago.
Stephanie said there are two schools of thought about the texture of latkes. Some people think the potato mixture should be put in a food processor so it comes out like a pancake batter while others think the potatoes should be grated to be more like hash browns. Stephanie said she prefers the batter-like consistency.
"People have strong opinions about how to make potato latkes and I'm no different," she told us. "If they aren't made the way my mom makes them, I may as well not even eat them. There's something about the smell of the potatoes and onion frying in the oil that makes me feel safe and like a kid again. My husband, our two kids and I live across the country from my parents so I can't always be with my mom on Chanukah but when I make her latkes – it's almost like I am."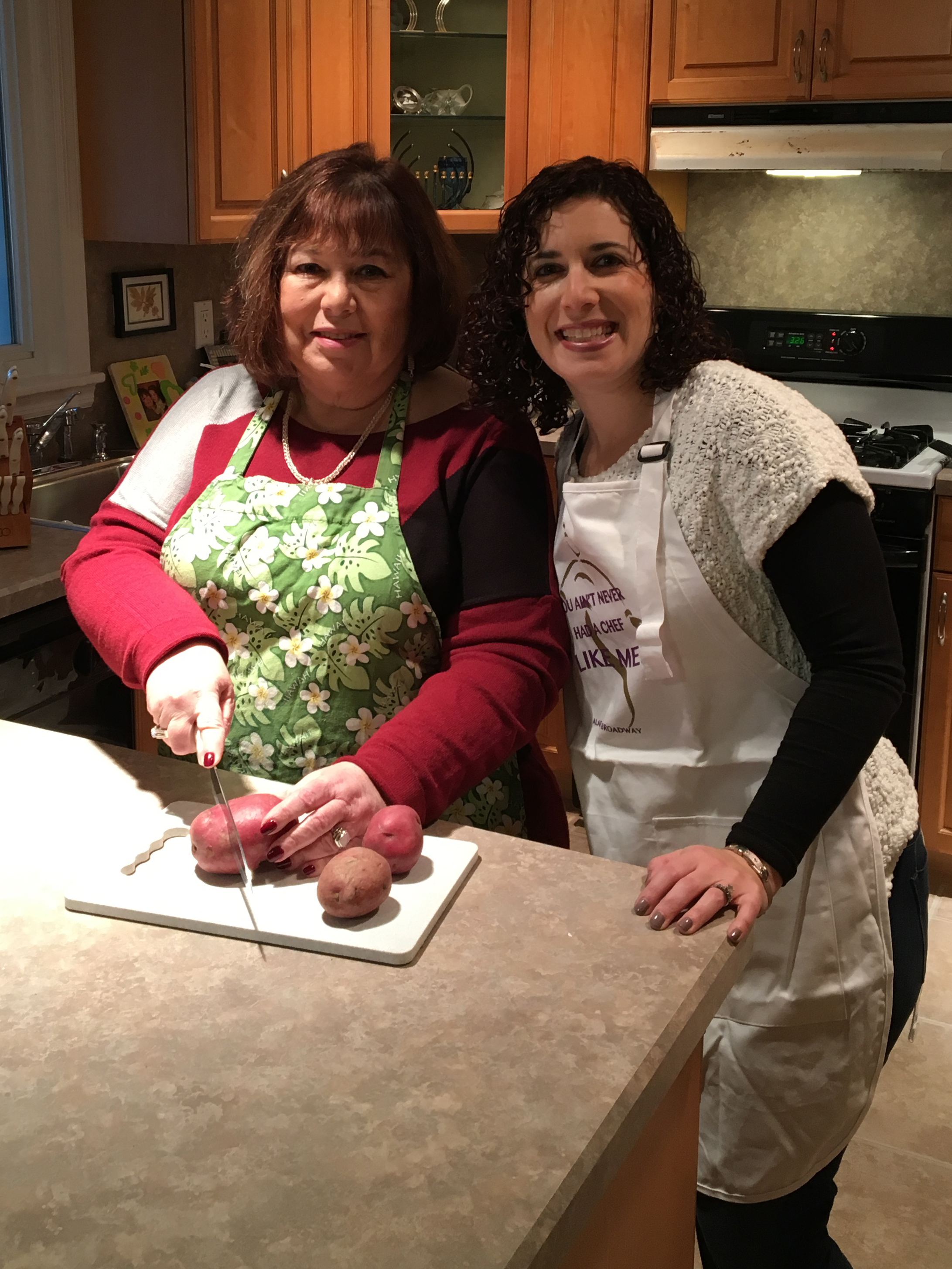 These smelled so good while they were frying and turned out crispy on the outside and moist on the inside. We served them with applesauce and sour cream.
Thank you Stephanie and Sandy for sharing and Happy Chanukah.
Ingredients
6 baking potatoes, peeled and cut into small pieces
1 onion, chopped into small pieces
2 eggs
1/2 cup flour
1 teaspoon salt
Oil for frying (canola or vegetable)
Directions
Blend potatoes and onion in a food processor. Add eggs, flour and salt and mix well.
Heat 3 to 4 tablespoons of oil in a large skillet over medium-high heat; drop potato mixture by tablespoon into hot oil. Fry over medium heat until brown and crisp; turn over and fry other side until crisp. Add more oil as necessary.
Serve hot with apple sauce or sour cream.
Recommended Tools