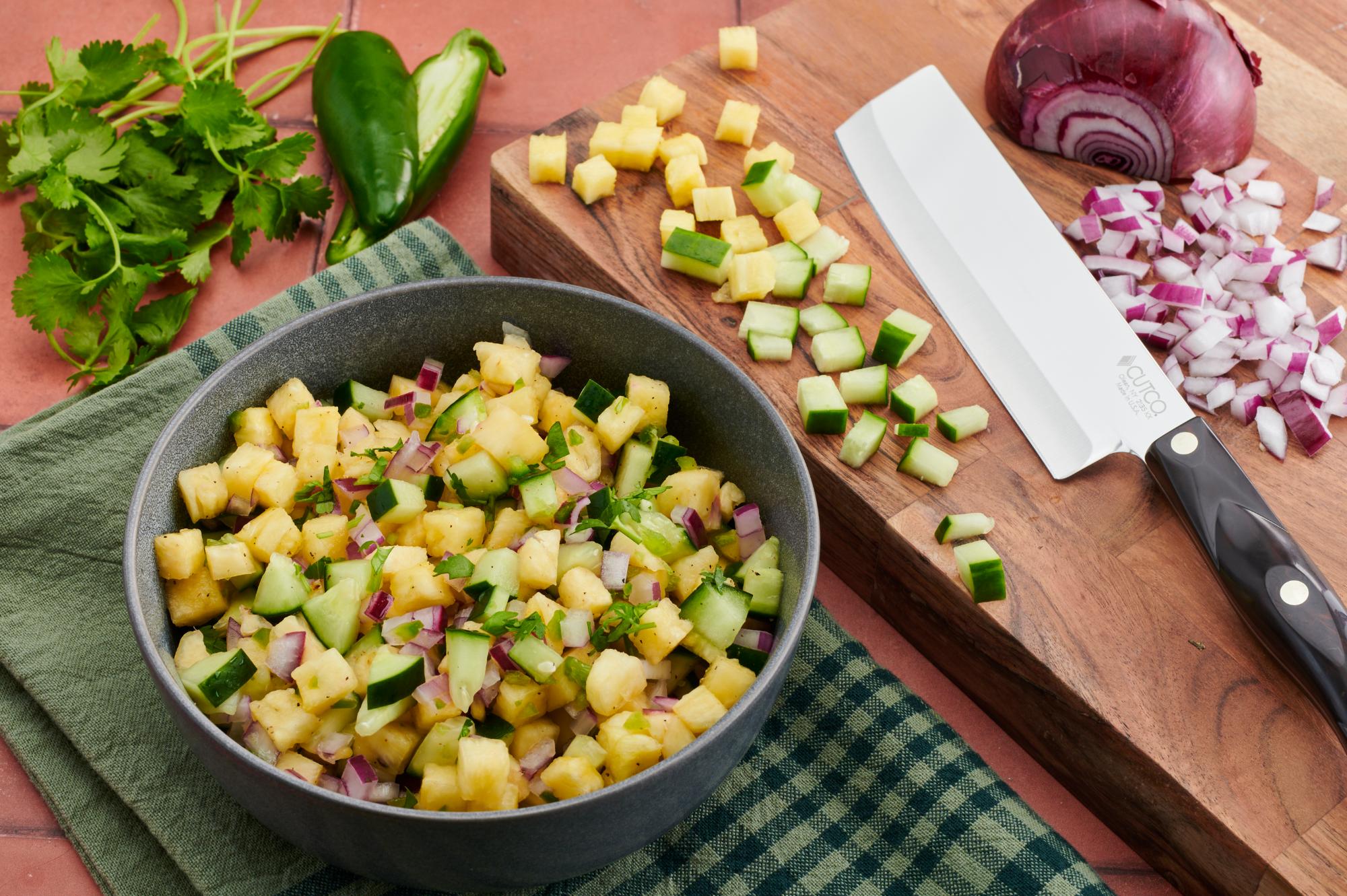 Sometimes the best dishes are those with the fewest ingredients. Keeping it simple and relying on ingredient combinations to bring out the best flavors is really the way to go, especially in the summer when the last thing I want to do is turn on an oven.
Crisp and cool is the best way to describe this Pineapple Cucumber Salsa, which works perfectly as a side dish or on its own with some chips, or just a spoon.
This recipe came to us via New York Kitchen, a 501(c)(3) nonprofit organization located in the Finger Lakes region of New York, whose goal has remained the same since its opening in 2006. To guide guests on a journey centered on exploring New York's remarkable agriculture, craft beverage and culinary arts.
Prepping the Ingredients
When cutting wobbly fruits, like pineapple, it's important to cut one side so it lays flat, making the food more stable and safer to cut.
Using a Hardy Slicer, cut off the base and crown of the pineapple. Stand the pineapple up and slice around it to remove the rind. Keeping the pineapple flat on the cutting board, cut it in half lengthwise. Lay the halves down flat on the cutting board and cut them in half, creating four quarters. Trim off any remaining pieces of rind and, keeping the pineapple quarter on its flat side, angle the knife and slice in to remove the core. Lay the pineapple quarter flat on the board and cut in half lengthwise, rotate and then cut crosswise into a dice.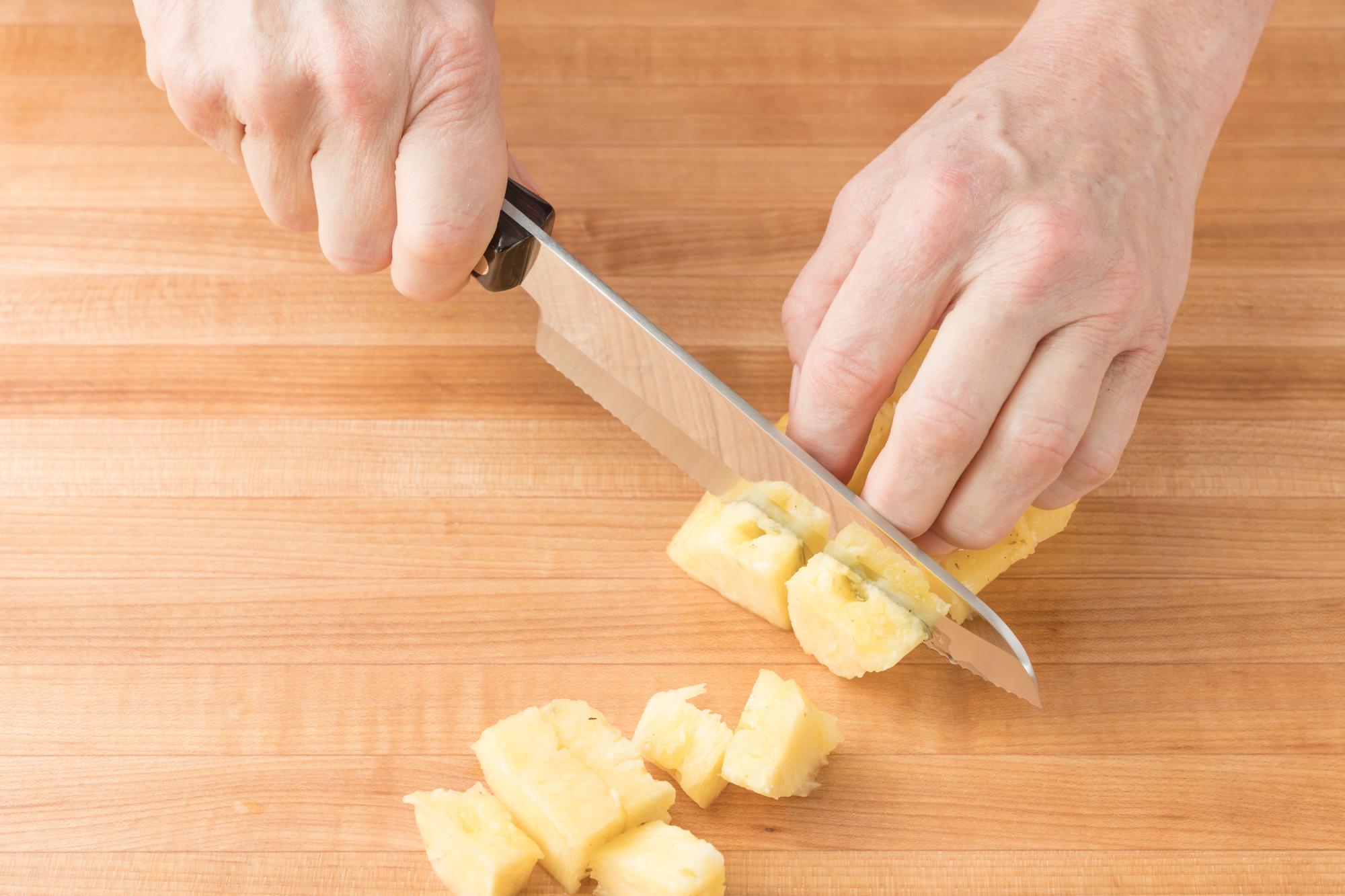 Learn how to cut a pineapple by viewing our informational video.
For the cucumber, use a 6″ Vegetable Knife to cut off the ends and cut it in half lengthwise, setting aside one half for use later. Cut the cucumber in half lengthwise again and then cut crosswise into a dice.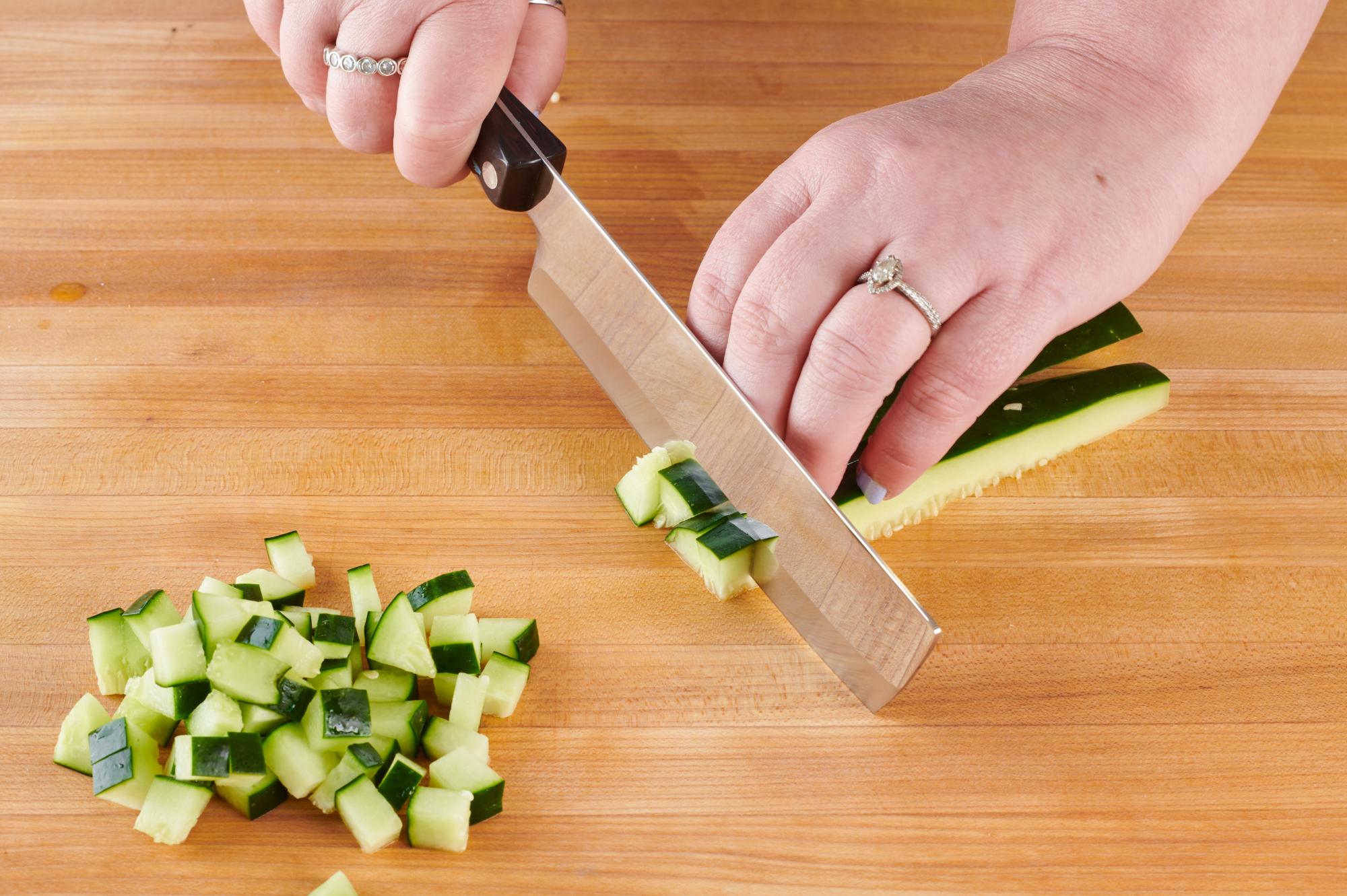 To mince the jalapeño, you may want to consider using food-grade rubber gloves to protect your hands from the pepper's capsaicin, which can burn. Using a 4″ Gourmet Paring Knife, trim off the stem and cut the pepper in half, lengthwise. Use a spoon to scrape out the seeds from each half and then cut them lengthwise into half again, creating quarters. Cut the quarters lengthwise into strips, rotate and cut crosswise to mince.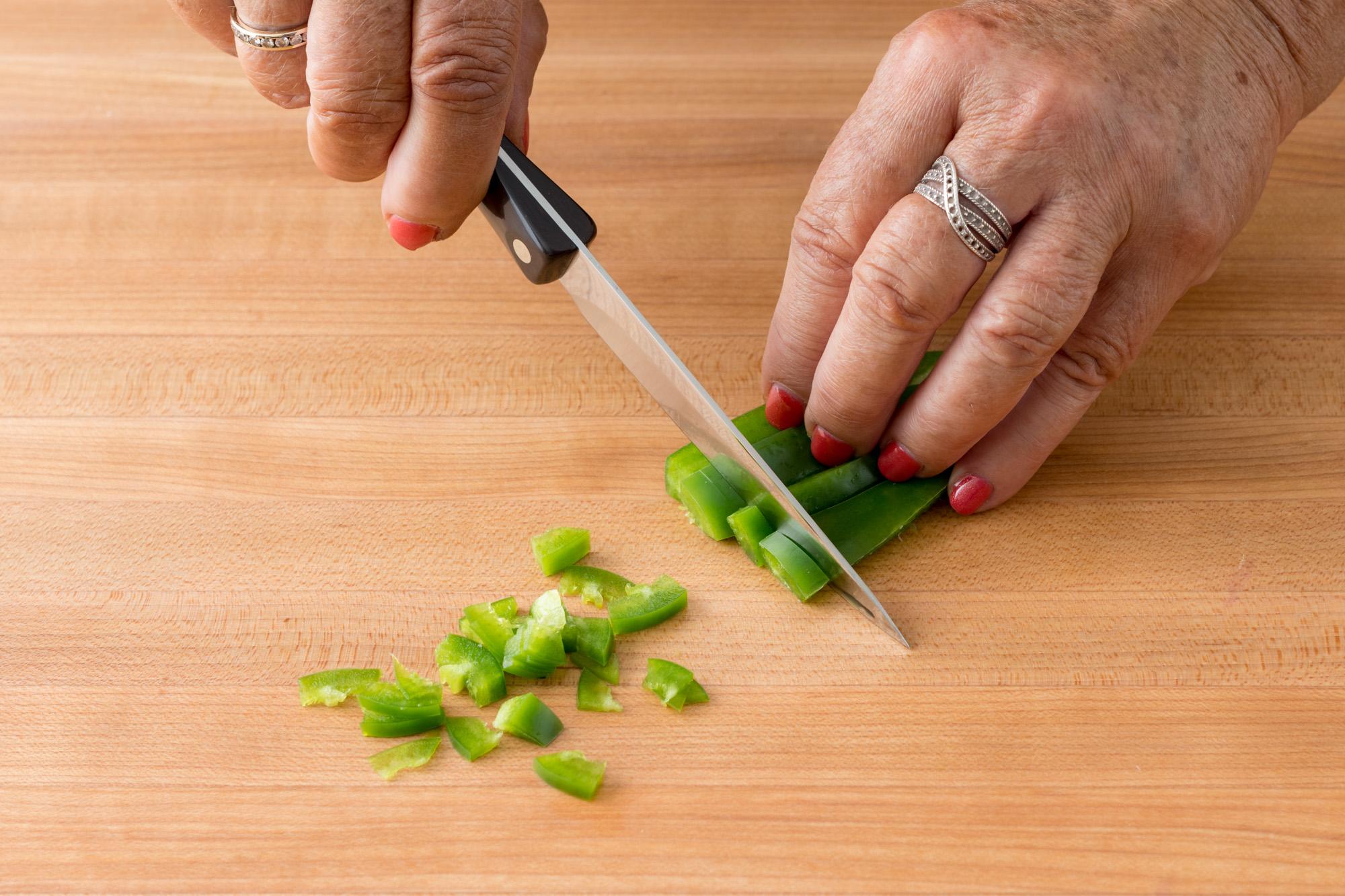 To learn how to mince a jalapeño, take a look at our handy tutorial.
Dicing the onion is easy with the 7-5/8″ Petite Chef knife. You can get detailed instructions on how its done by watching our video, How to Cutco Onions 3 Ways.
Making the Salsa
Once the ingredients are prepped, combine them in a bowl and mix. Add the lime juice, toss, then add salt and pepper to taste.
That's all there is to a perfect and refreshing summer dish. This Pineapple Cucumber Salsa tasted amazing right after preparing, but allowing the dish to sit for a bit before serving will only add to the flavor. Serve alongside chicken or pork, or on its own with some tortilla chips. No matter how you serve this dish, you'll keep going back for more.
About New York Kitchen:
New York Kitchen is a 501(c)(3) nonprofit organization that uses the stories of agriculture, food and craft beverage to inspire creative exploration to educate, excite and engage the world in a celebration of the incredible bounty of New York State. Each day, New York Kitchen drives this mission forward through educational hands-on cooking and craft beverage pairing classes and programs, industry certifications and professional development, Junior Chefs camps and Youth Summit, and a 100% New York State Tasting Room. Through partnerships with area farmers, wineries, breweries, distilleries, producers and entrepreneurs, we offer an array of inviting experiences which proudly highlight and promote the quality, diversity, and economic impact of food and beverages that originate in the Empire State.
Ingredients
1 1/2 cups diced pineapple
1/2 cucumber, diced
1/2 red onion, diced
1/2 jalapeño, minced
1/2 lime, juiced
Salt and pepper, to taste
Directions
In a bowl, combine all ingredients. Season to taste with salt and pepper.
Recommended Tools