Infographic: How to Make a Blooming Onion
Published 105 days ago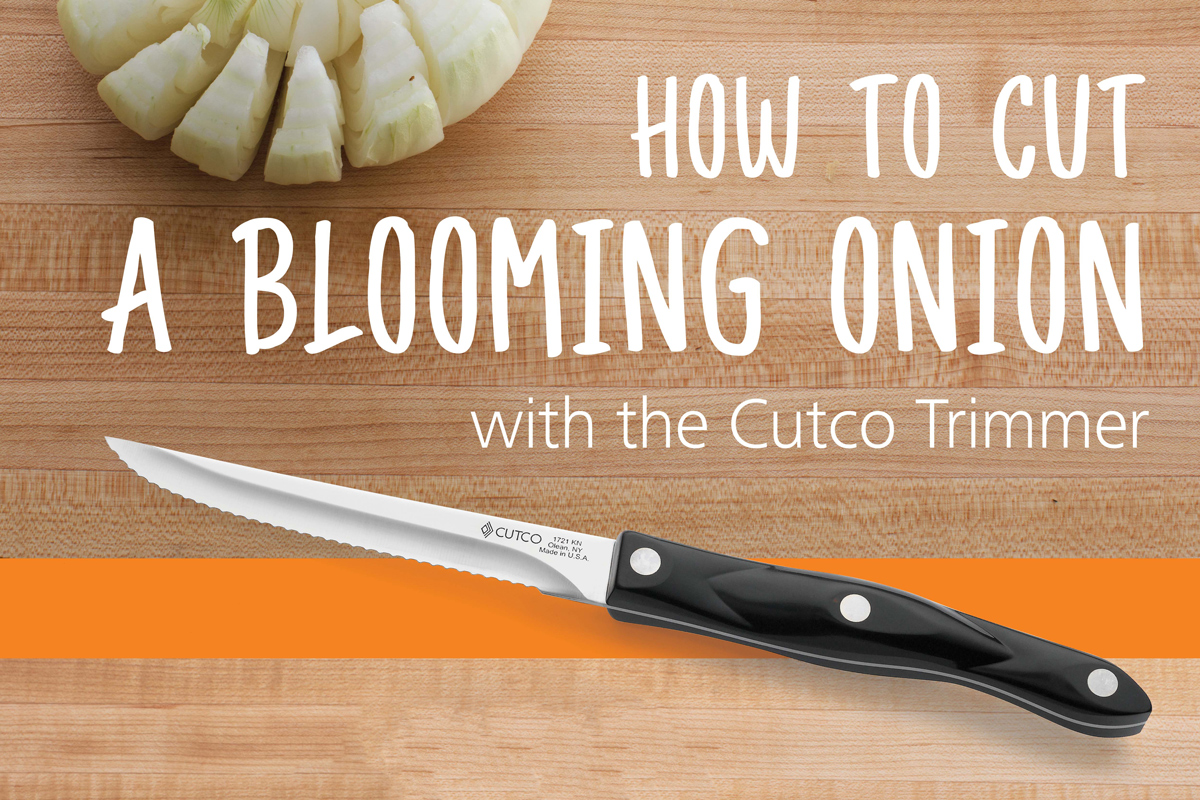 A sharp knife and a few well-placed cuts are all you need to make an impressive blooming onion. Not only is it eye-catching, but this pull-apart savory appetizer is perfect for sharing.
To easily cut a flowering onion, use a sharp knife with a blade long enough to cut through the width of the onion. We recommend using the Cutco Trimmer with its Double-D® recessed edge to make the cuts. It's designed to slice smoothly weather moving the knife forward, backward or straight down, and its sharp point will easily pierce the onion. The Trimmer's comfortable handle will also let you easily maneuver the knife when cutting.
Use a Sharp Knife to Cut Onions
When cutting onions a sharp knife can help prevent you from tearing up. A sharp blade will slice into the onion without crushing its cell walls so that fewer irritants are released. So, whether you're cutting a blooming onion or dicing an onion for a recipe, take note of how sharp your knife is.
How to Cut a Blooming Onion
Anyone can make a blooming onion with this five-step technique.
Use a large, white, sweet onion, like a Vidalia, and before cutting, make sure your cutting board is on a flat surface and is dry. Also, make sure to slice the vertical cuts with the onion lying flat on the stem side for safety and to ensure even cuts.
Now, use your favorite blooming onion recipe, cook and enjoy!