Every Thanksgiving that we've celebrated since I was an adult included my brother bringing the green bean casserole to the meal. You know the recipe – cream of mushroom soup, fried onions, green beans and more. It was always a hit and became a staple dish for our family gatherings. I had to ask myself whether there was any way to improve upon this dish and the answer was quite simple – add bacon!
Bacon makes every dish better in my humble opinion, although I did opt for the less fatty version of turkey bacon for this recipe revamp. We also made these to be individual servings, so instead of a full casserole in a dish, you actually have green bean bundles that present beautifully and are a twist on the traditional Thanksgiving side dish.
I started by trimming my green beans with the 2-3/4" Paring Knife, cutting off each end of the bean and setting aside my pile of beans. You want to look for nice fresh beans with a deep green color.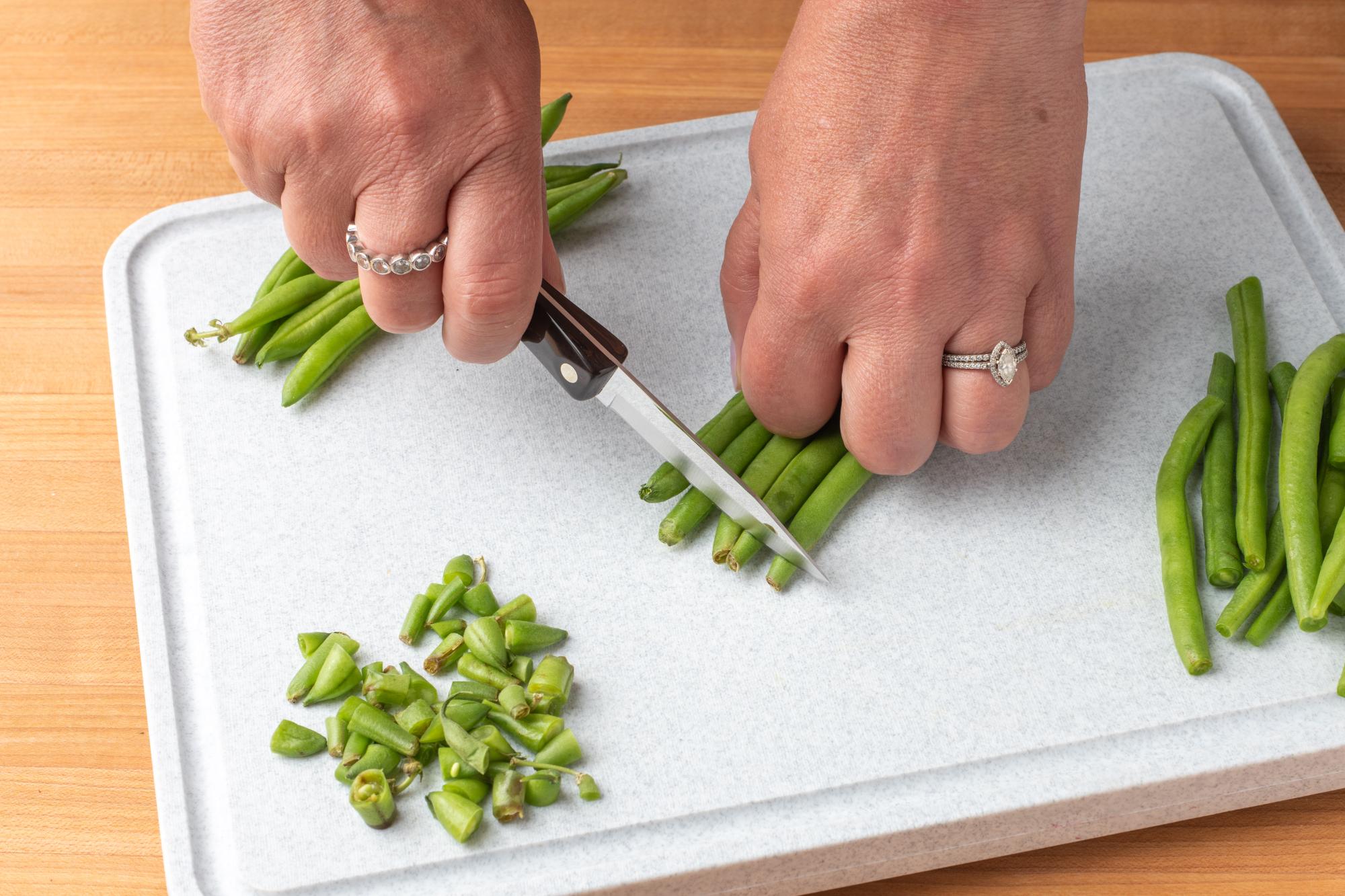 The next step is to blanch your green beans. Why? Blanching them preserves their color and texture, making these green bean bundles bright and appealing to the eye. You can learn more about the benefits of blanching here.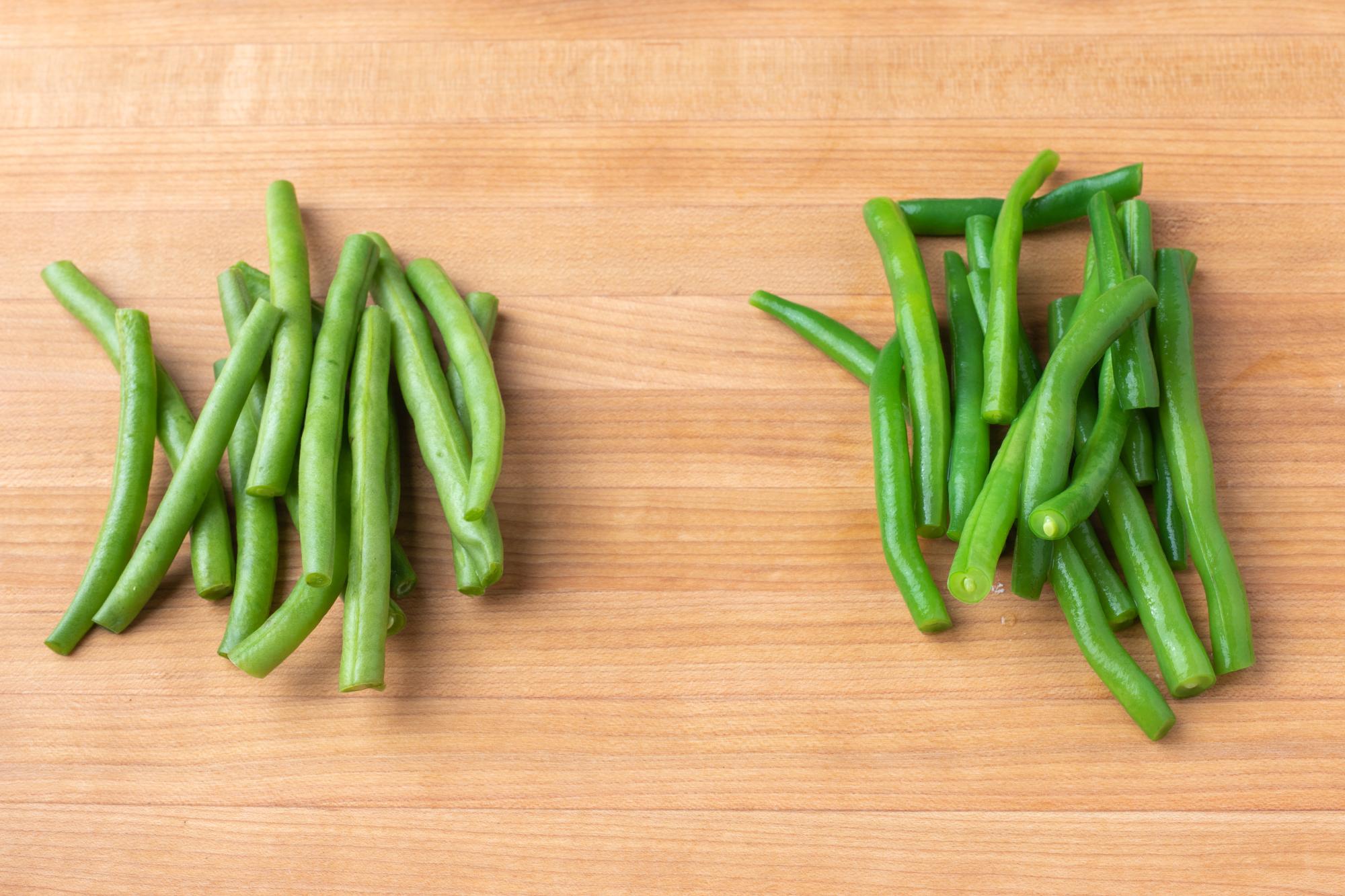 Now comes the fun part. After you've mixed the soup, milk, Worcestershire sauce, pepper and fried onions together, it's time to add the green beans and make sure they are thoroughly coated. I recommend using your hands for this task, it's messy but effective.
Grab approximately 6 green beans (depends on the size of your beans), making sure you have some of the onions and soup mixture on the bundle, and wrap them with one piece of turkey bacon and place it in your baking dish with the seam side down. You should be able to wrap your bundle two times.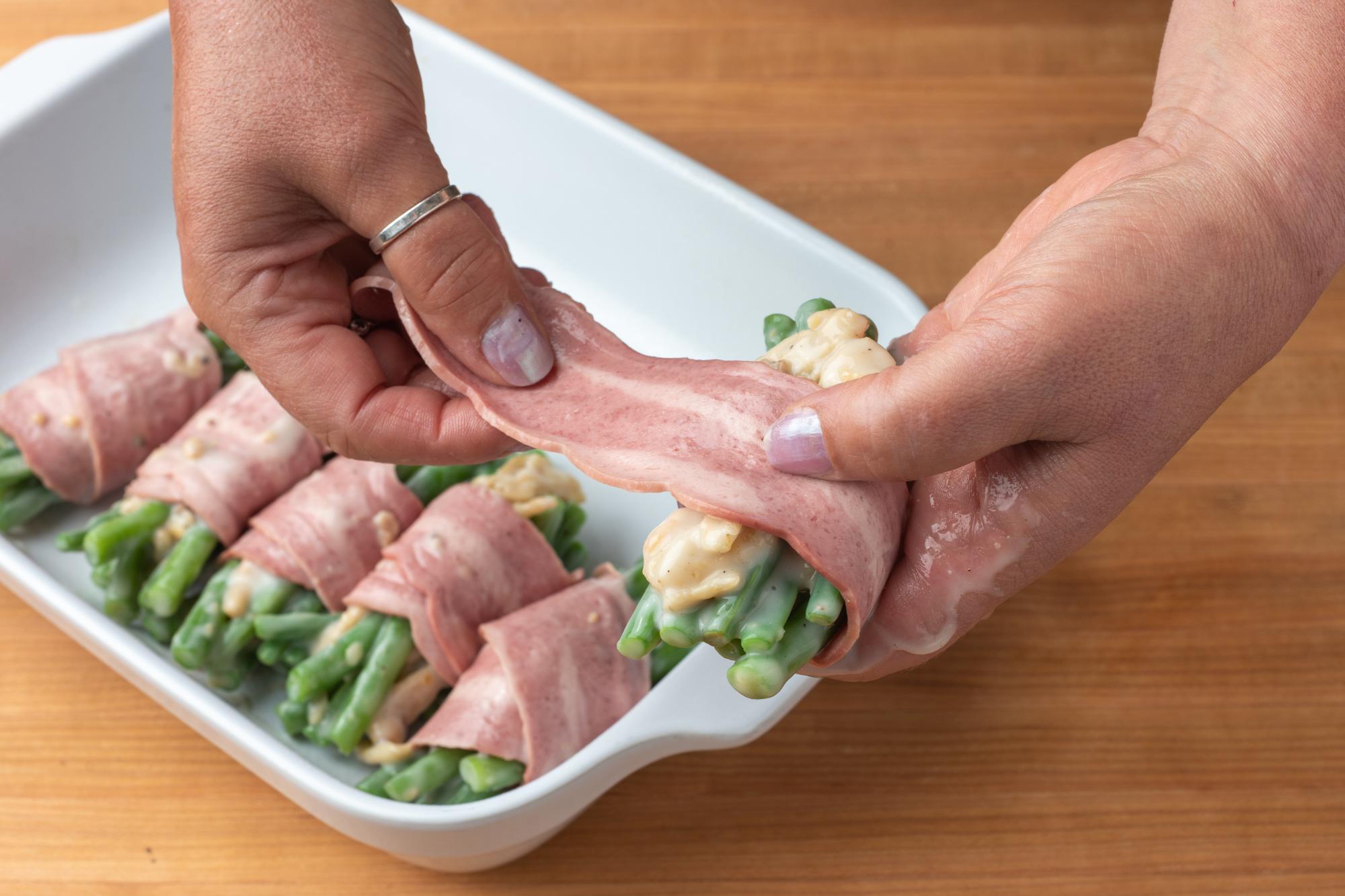 Once the bacon is fully cooked, you can choose to serve the green bean bundles in your baking dish or you can individually stack them on a nice serving tray. Either way, they will look and taste great. You'll still have all the flavors of the original casserole, but for this particular Thanksgiving side dish, you'll have individual servings wrapped in bacon. What could be better?
Ingredients
1 cup cream of mushroom soup
1/2 cup whole milk
1/2 teaspoon Worcestershire sauce
1/4 teaspoon freshly ground black pepper
1 cup French's fried onions
4 cups trimmed green beans, blanched and cooled
1 package turkey bacon
Directions
Heat oven to 350 degrees.
Grease a 9" x 13" baking dish.
Mix together in a large bowl the soup, whole milk, Worcestershire sauce, pepper and fried onions.
Add the green beans and toss to coat.
Gather approximately 6 green beans and wrap the bundle with a strip of bacon, placing the bundle in the prepared baking dish, seam-side down.
Once all of bundles are placed in the baking dish, cover the dish with foil and bake for 37-40 minutes, until the bacon is fully cooked.
Serve immediately.
Recommended Tools