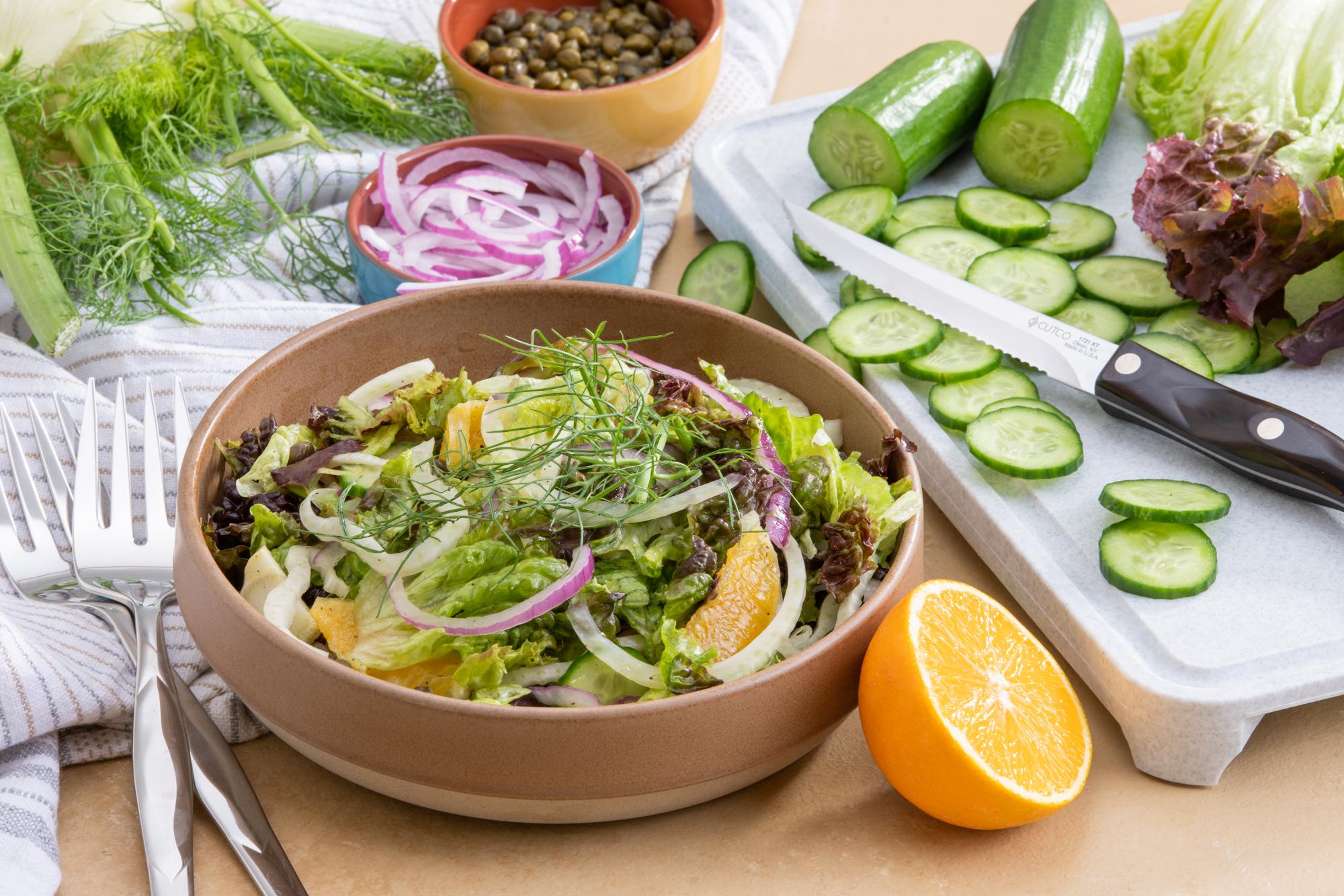 Food has a way of transporting you back to a time or place. This Fennel, Red Onion and Orange Salad reminds me of Tuscany and is based on a dish I tried during a visit there.
All of the flavors in this salad are very different but they complement one another perfectly. The fennel has a licorice flavor, while the orange is fresh and light. The red onion adds a bit of bite, the capers bring some saltiness and the lettuce provides some crunch.
Preparing the Salad
The beauty of this Fennel, Red Onion and Orange Salad is how easy it is to make. It fits right in with my stress-free cooking philosophy.
Two knives that will make the prep work go smoothly are the 7-5/8" Petite Chef knife and the Trimmer, which is Cutco's version of a utility knife.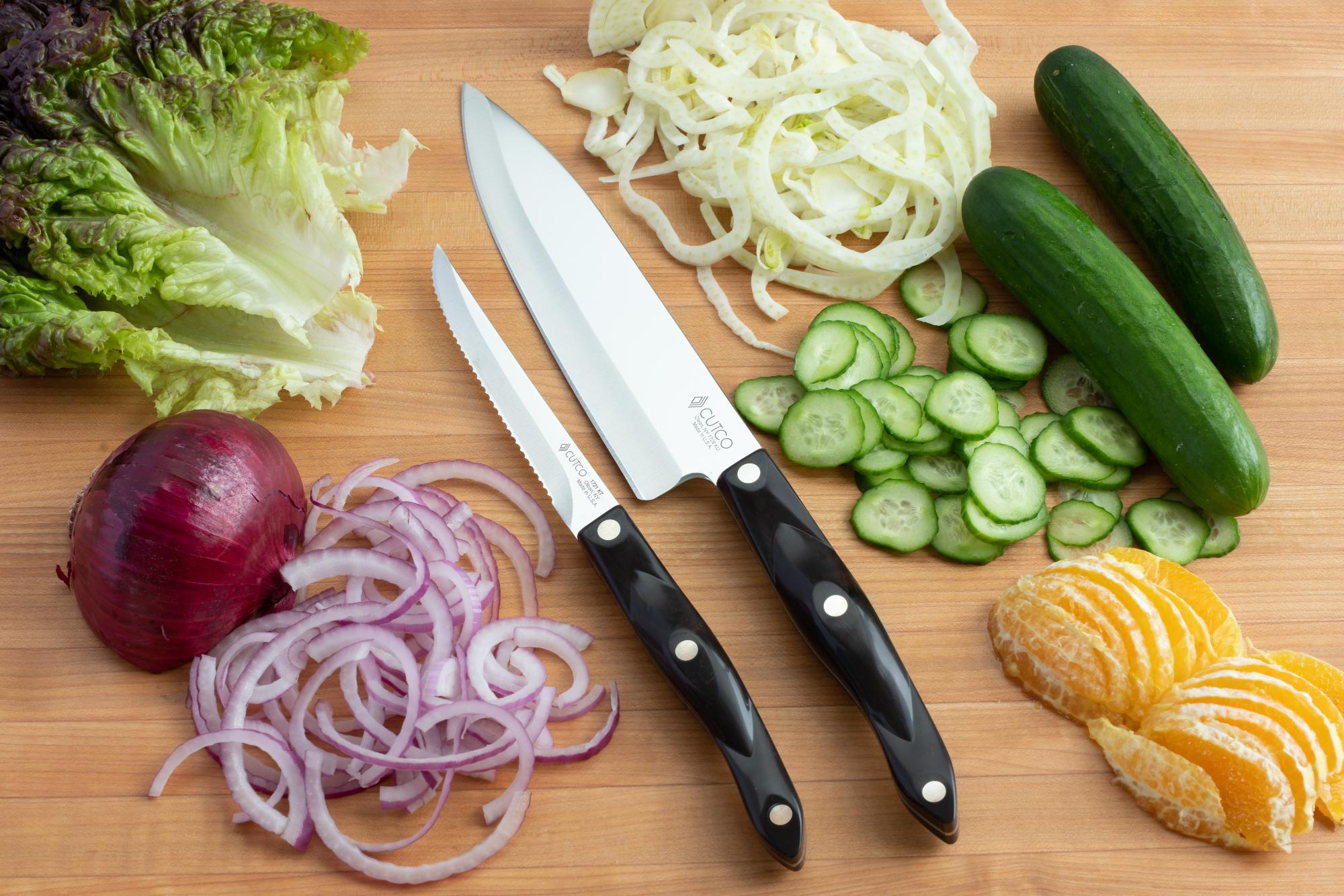 Use the Petite Chef to thinly slice the fennel and the onion. For more information on preparing fennel, take a look at Cutco's How to Cut Fennel tutorial.
To slice the orange and cucumber the Trimmer works great, with its sharp Double-D® edge.
The dressing only has five ingredients and making it is as easy as whisking everything together. When it's time to dress the salad, have two large Stainless Serving Forks handy. You can use them to toss the ingredients together and then keep them in the bowl for serving.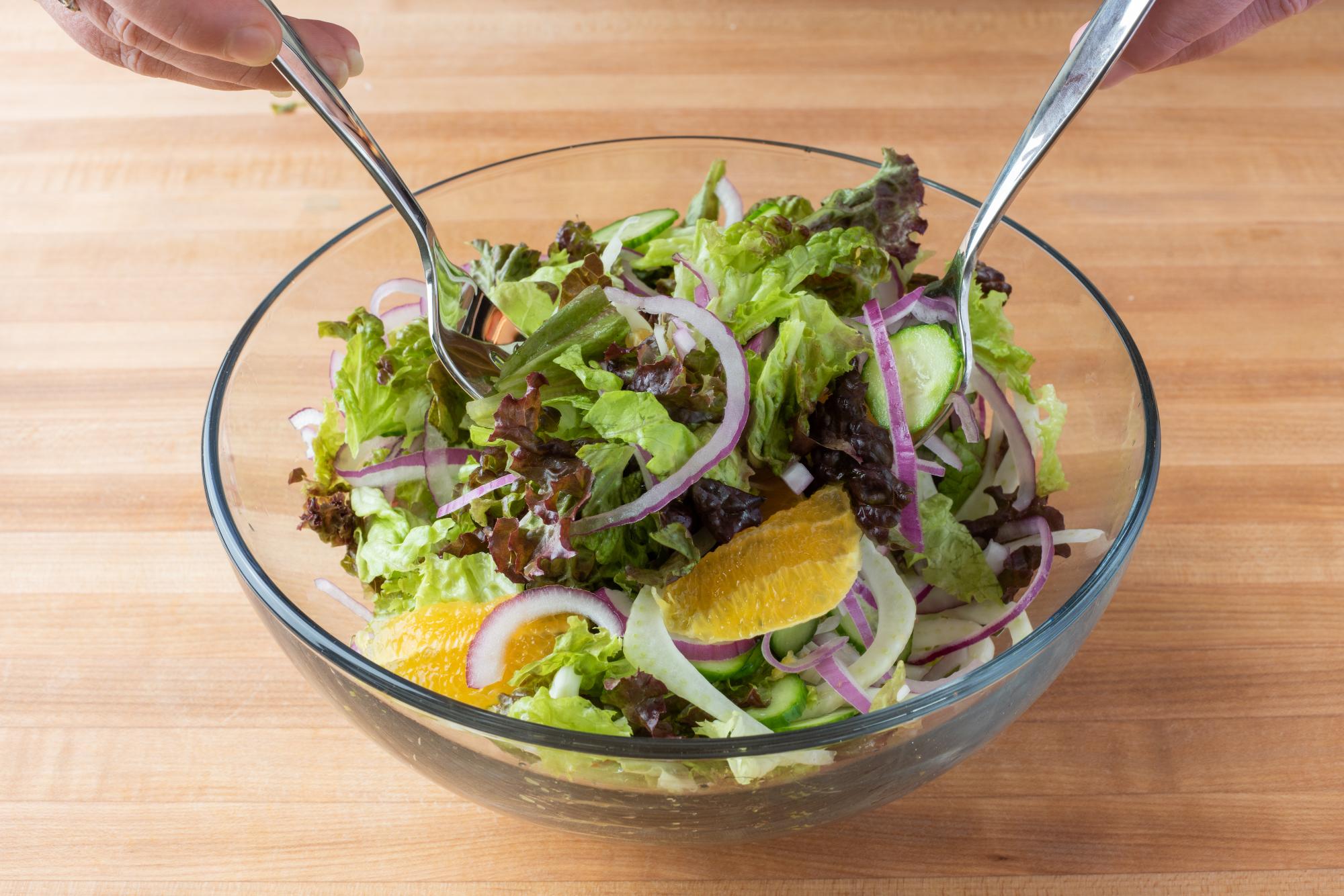 As with many recipes there are alternatives for some of the ingredients. Spring mix or arugula could be substituted for the red leaf lettuce. Jarred orange segments (drained), found the fresh produce section, could also be used if desired.
For a fresh, light salad that's easy to put together, I don't think there is anything better than this Fennel, Red Onion and Orange Salad. Give it a try and let me know what you think.
Ingredients
For the Dressing:
Juice of 1 orange
2 tablespoons extra-virgin olive oil
1/4 teaspoon fine sea salt
1/4 teaspoon black pepper
1 tablespoon capers
For the Salad:
1/2 cup thinly sliced fennel tops
1/2 medium red onion, thinly sliced
1 orange, peeled, cut in half and thinly sliced
1/2 cup sliced cucumber (I used a Kirby)
4 cups red leaf lettuce, washed, dried and torn into bite sized pieces, about 1 small head
Orange slices for garnish
Directions
Whisk all dressing ingredients together.
Place salad ingredients in large bowl.
Toss with dressing.
Recommended Tools