How to Cut Fennel
1707 days ago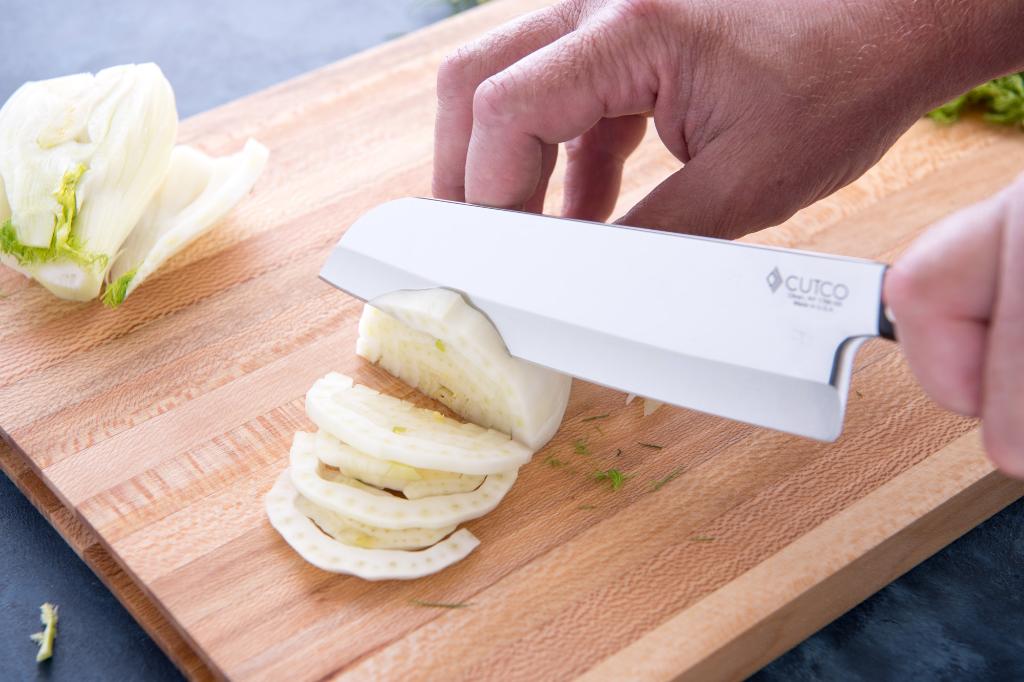 Fennel seems to be trending right now and has just recently come onto my radar. This odd-looking root vegetable has long, wispy fronds, stalks similar to celery and a bulbous base. Fennel has an anise-like (or licorice-like) flavor that brightens up a variety of dishes.
Because of its unique shape, knowing how to cut fennel will ease your mind when it comes time to chop, slice and dice it for countless dishes. Try it roasted or slice it up to toss it into a slaw or salad. The entire thing is edible, so you can even chop up the fronds to add a milder anise flavor to recipes.
We recommend a 7" Santoku for cutting fennel, but you could also try a Gourmet Prep Knife or 7-5/8" Petite Chef knife.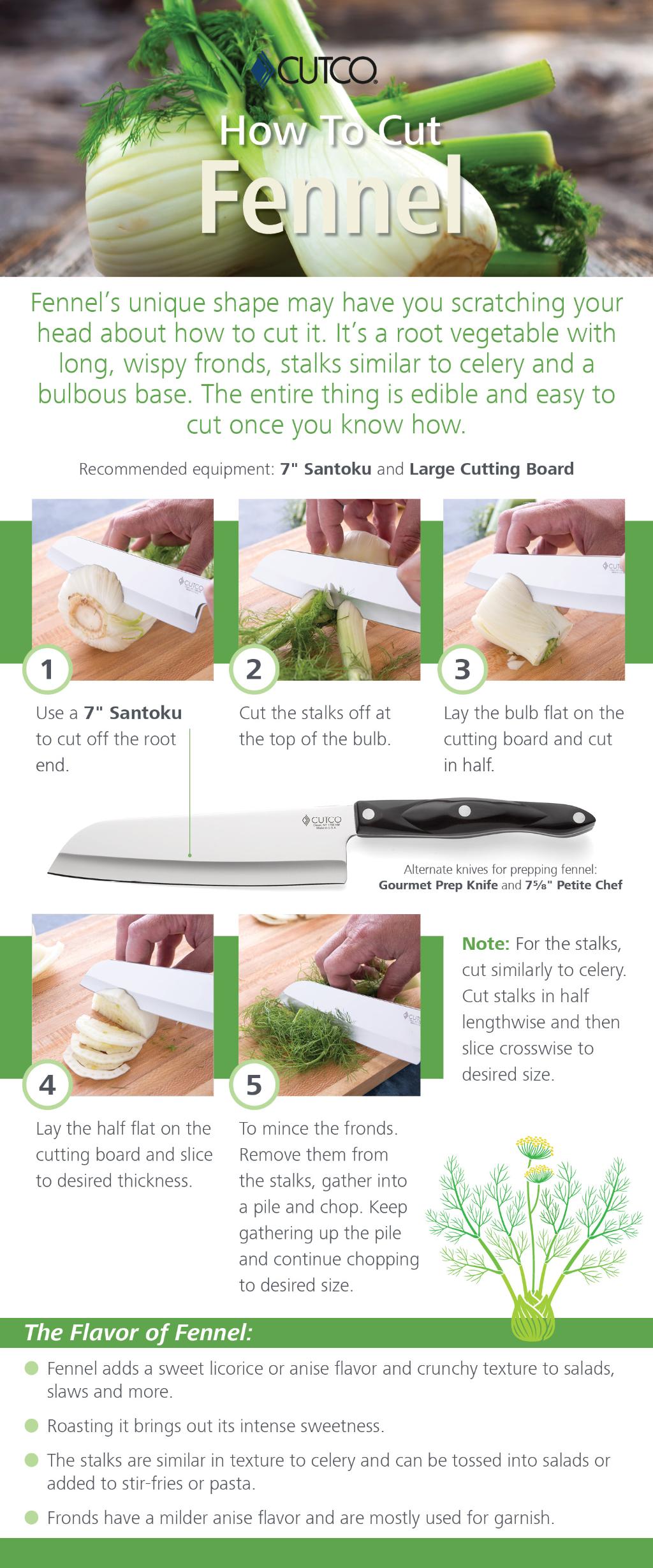 ---
How to Cut Fennel
Use a 7" Santoku to cut off the root end.
Cut the stalks off at the top of the bulb.
Lay the bulb flat on the cutting board and cut in half.
Lay the half flat on the cutting board and slice to desired thickness.
To mince fronds, remove them from the stalks, gather into a pile and chop. Keep gathering up the pile and continue chopping to desired size.