Essential Picnic Tools
Published 40 days ago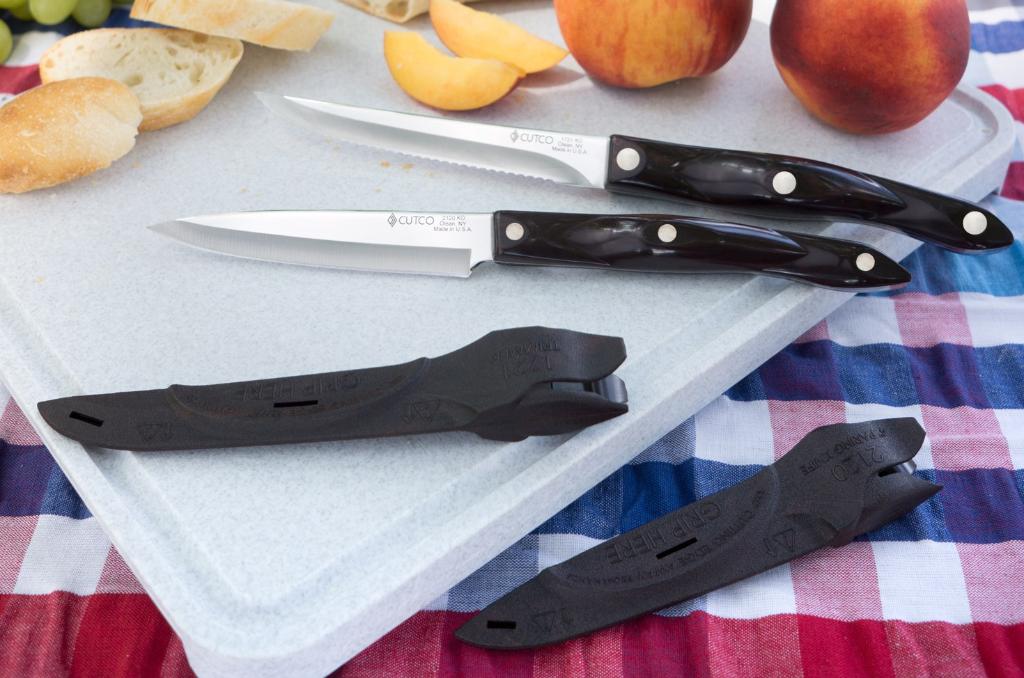 If you're heading outdoors to eat, make sure to have the essential picnic tools you'll need to prep on-site. While you can prepare a few things ahead of time, there are some things that are better prepped just before serving.
With that in mind, we've come up with a list of items that will make on-the-go food prep easier and safer. Think of this as your picnic table kit.
Essential Knives for a Picnic
First and foremost, bring sharp knives with sheaths. The sheaths will protect the sharp edges and will keep you safe when reaching into the picnic basket to pull the knives out.
Make sure to bring the right knives for the fruits, veggies and meats you'll be cutting. Everyday food prep knives like a 7" Santoku and a Trimmer can do a lot, but also bring a knife for tougher cutting jobs like a Hardy Slicer. And, of course, don't forget a good paring knife for smaller prep work and a Traditional Cheese Knife, because what's a picnic without cheese!
Prep what you can ahead of time, but don't be afraid to do some chopping, slicing and dicing table-side so that your fruits and veggies stay fresh. For example, cutting apples ahead of time can have them turning brown before you eat them and slicing a baguette ahead of time might dry it out. Bring those things to the picnic and cut them as you need them.
Essential Tools for Picnic Prep Area
Once you've got your picnic knives covered, consider what you'll need for the rest of your food prep. Some good extras to pack are cutting board or two, a Can Opener, kitchen shears and serving utensils.
Don't forget the plates, cups, napkins, a table cloth and garbage bags. Those all come in handy, too.
I'm a big fan of bringing kitchen tools to prep on-site for a picnic. Having the right tools on hand helps prep work move along so you'll have more time enjoying the picnic.