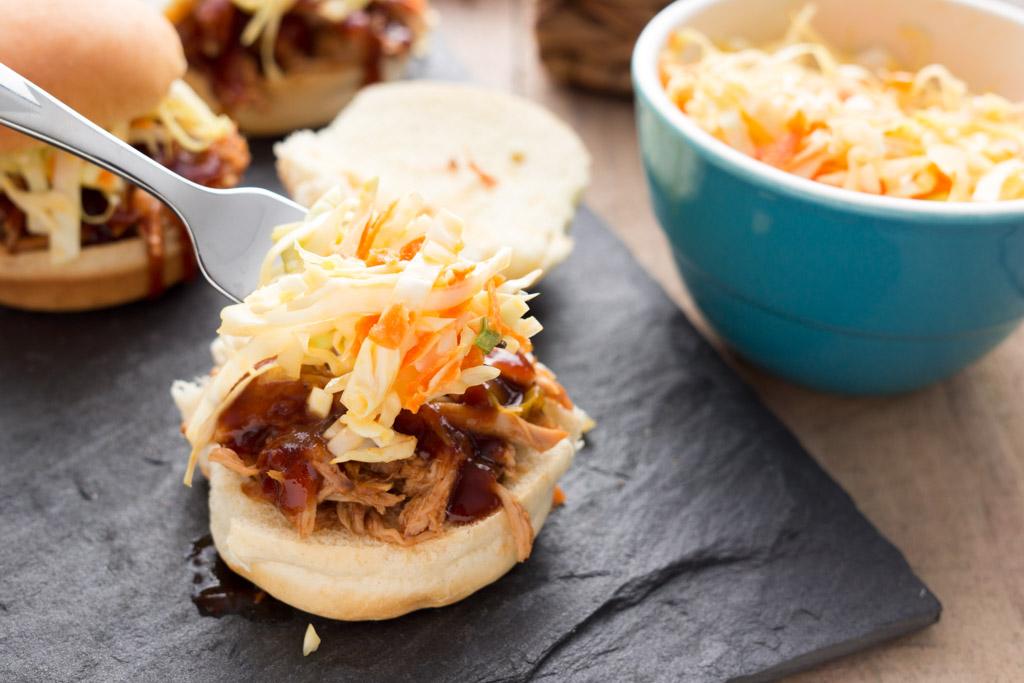 I've eaten a lot of coleslaws over the years. Some have been really good while others were equally as bad. I prefer a mayonnaise-based coleslaw dressing that's sweet but not too sweet. This version's dressing is sweet yet slightly tangy. The slaw is good served as a side dish with fried fish or used as a topping for pulled pork sandwiches.
How to shred cabbage
Shredding cabbage for coleslaw is easy. Remove any outer leaves from the head of cabbage that are discolored or bruised. Use a 6-3/4" Petite Carver, with its sharp Double-D® edge and long blade, to easily cut it into quarters.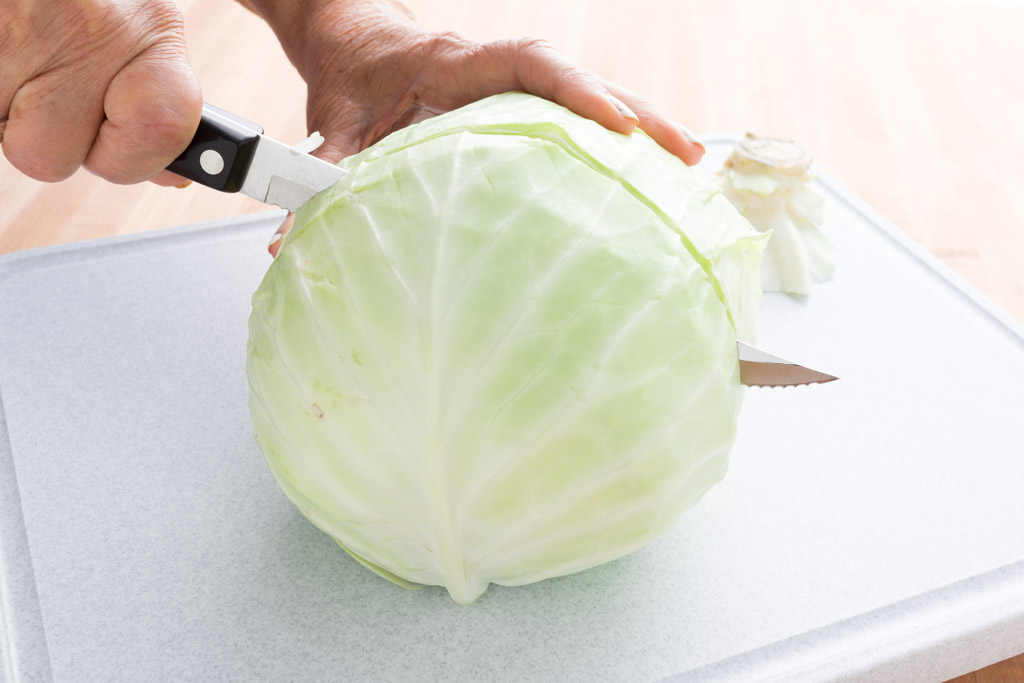 Bring the quarters, one at a time, to a level position and slice down to remove the core.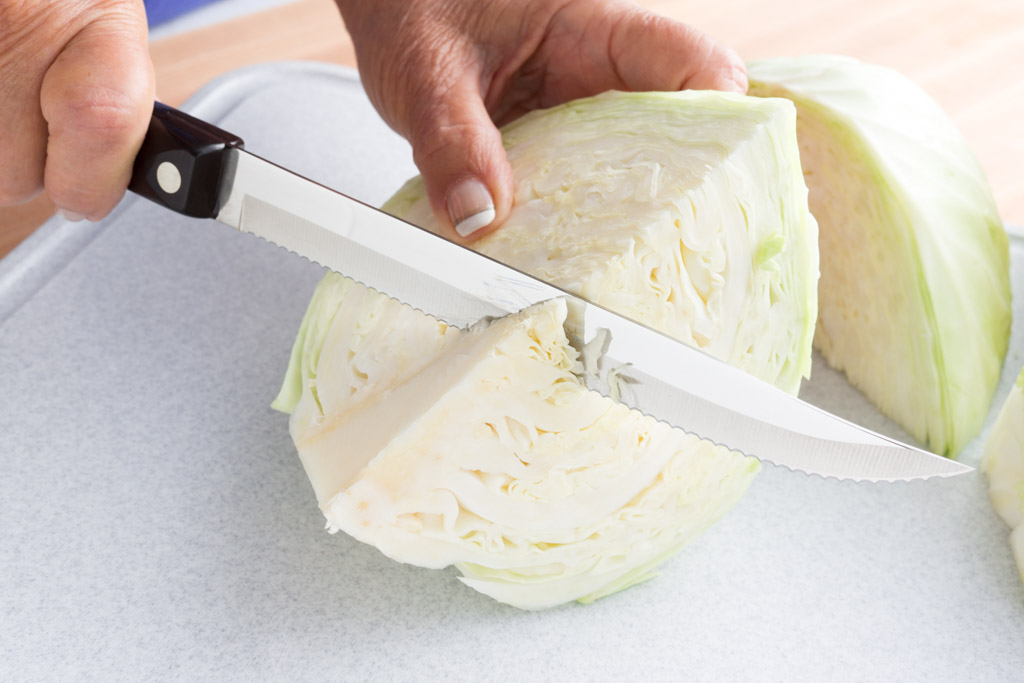 Again, bringing the cabbage to a flat position, use the 7-3/4" Slicer to slice down and forward, making thin shreds of cabbage.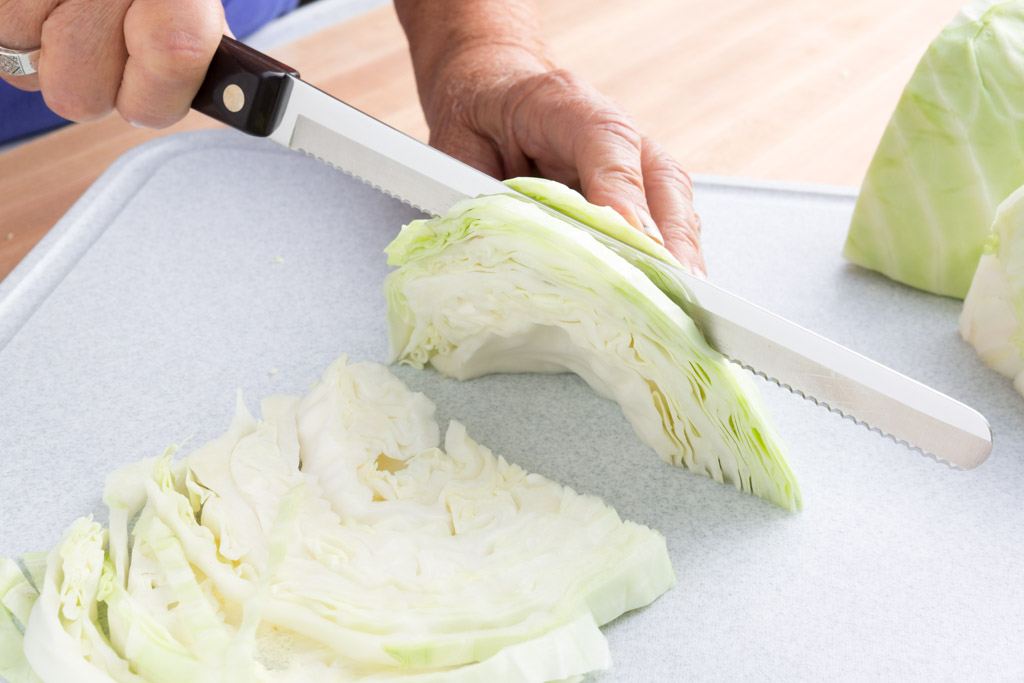 The coleslaw recipe
This recipe includes sweet onion as well as green onion mixed with the cabbage. If that's onion overload for you, eliminate one or the other or reduce the amount of each.
The coleslaw dressing is tasty and simple to make. AlI the ingredients are whisked together in one bowl. As noted in the recipe, use only enough dressing to coat the cabbage mix. If it needs more, you can always add it before serving. If you don't have time to refrigerate the coleslaw for 8 hours, refrigerate it for at least a few hours to allow the flavors to marry.
Ingredients
1 head cabbage, cored and shredded or thinly sliced
1 carrot, grated
1/2 sweet onion, minced
2 green onions, sliced thin – white and green parts
1 dill pickle, minced
3/4 cup mayonnaise
1 cup buttermilk
1 tablespoon dill pickle juice
2 tablespoons apple cider vinegar
2 tablespoons prepared yellow mustard
1/4 cup white sugar
Pinch cayenne pepper
1 teaspoon salt
1 teaspoon garlic powder
Directions
Mix the cabbage, carrot, sweet onion, green onions and dill pickle together in a large bowl.
Whisk the mayonnaise, buttermilk, pickle juice, vinegar, mustard, sugar, cayenne pepper, salt and garlic powder together in a separate bowl.
Drizzle the dressing over the slaw using only enough to coat the slaw mix. Cover and refrigerate 8 hours or overnight before serving.
Recommended Tools