White Bean Dip
Published 508 days ago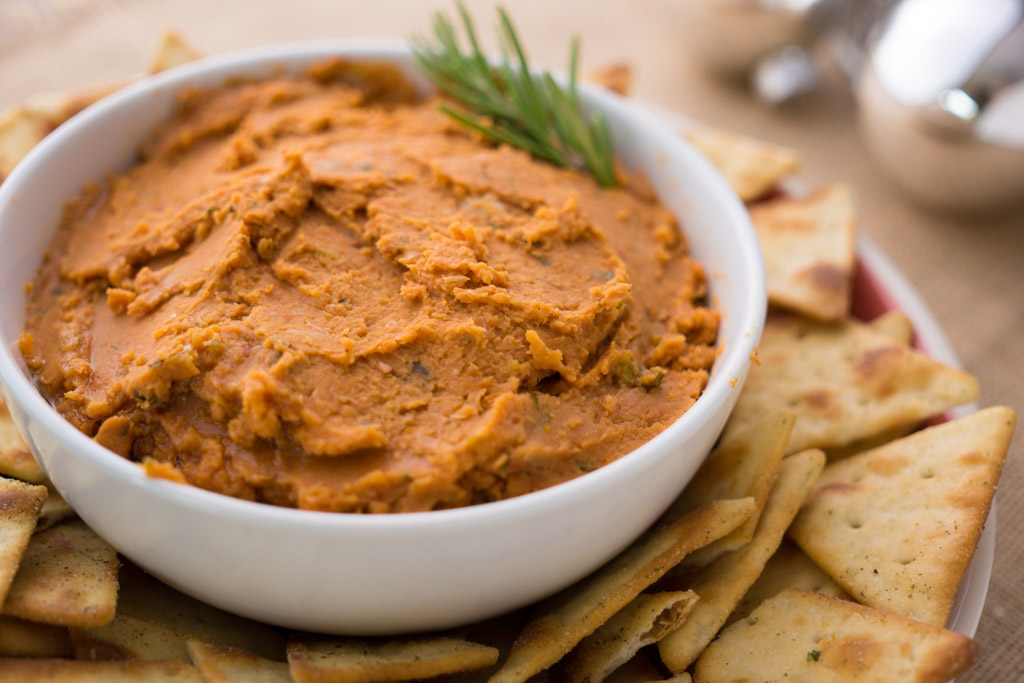 Dips are my downfall during the holidays. If you're like me and looking for a healthy alternative, try this recipe for White Bean Dip from Registered/Certified Dietitian Nutritionist Erin Burch of Erin Burch Nutrition. We're enlisting her help for some healthy holiday recipes.
Whether it's a potluck with friends or a holiday party, this dip is sure to please.??Serve it hot or cold, and with a variety of dippers, including fresh vegetables, tortilla chips, or whole wheat crackers.??It will be a flavorful and healthy addition your friends and family will love.
Recipe Calories: 186 Fat: 2g Carbohydrates: 35g Sugar: 2g Sodium: 131mg Fiber: 6g Protein: 9g
Ingredients
1 tablespoon olive oil
4 green onion, white and green parts, finely minced
4 garlic cloves, minced
1/2 cup sun dried tomatoes, chopped
Juice of 1/2 lemon
2 15-ounced cans white cannellini beans, drained and rinsed
2 tablespoons water
2 teaspoon fresh rosemary, minced (or 1/2 tsp. dried rosemary)
Sea salt and pepper to taste
Directions
In a medium skillet, heat olive oil over medium heat. Sauté onions until they begin to soften for about 3-4 minutes.
Add minced garlic and sauté for another 30-60 seconds.
Stir in sun dried tomatoes, lemon juice, white beans, water, rosemary, salt and pepper. Cover skillet and heat for 1-2 minutes.
Transfer to food processor and blend just until smooth.
Once smooth, place on serving dish and garnish with some rosemary and a drizzle of olive oil.
Serve warm or at room temp with fresh vegetables, rice crackers or tortilla chips for dipping.
Recommended Tools