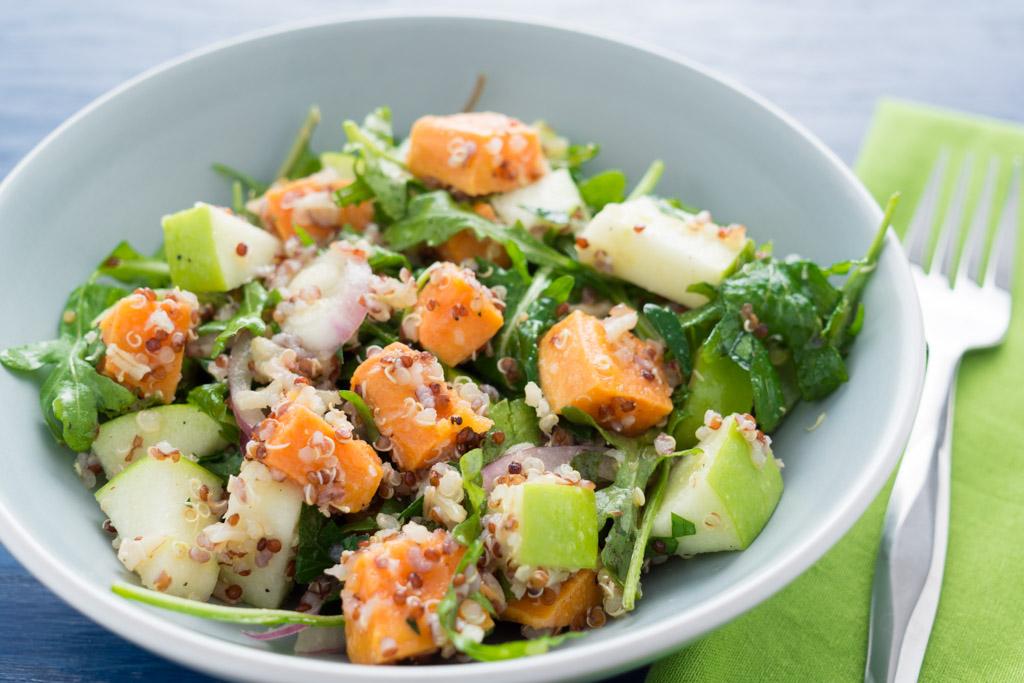 I am a huge fan of sweet potatoes. While I've eaten them baked with a sprinkling of cinnamon, I prefer them mashed, mixed with brown sugar and butter and topped with pecans, or fried and served with a honey dipping sauce. Good yes. Good for you, not so much.
To cut a sweet potato, use a sharp knife that's big enough to cut the full length of the potato. We recommend a santoku or chef knife for the job. When cutting, use a forward and down motion for more control while cutting.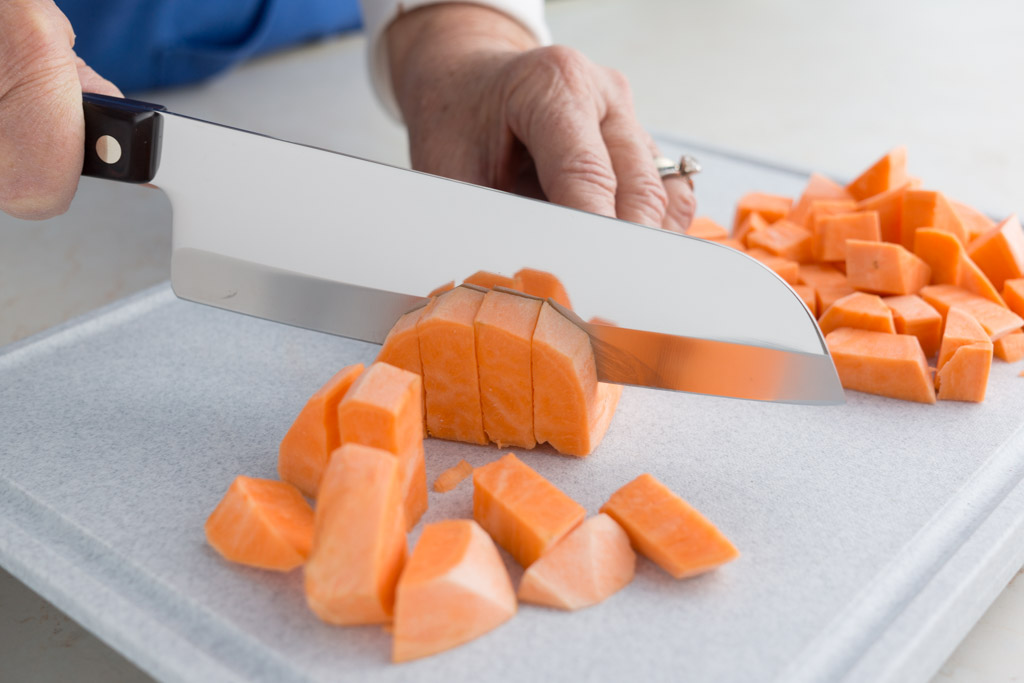 For this salad the potatoes are roasted, cooled, mixed with quinoa, apples and greens and tossed with an apple vinegar dressing for a satisfying lunch or serve it as a side for dinner. Instead of plain quinoa, I used a quinoa and brown rice blend which tasted great.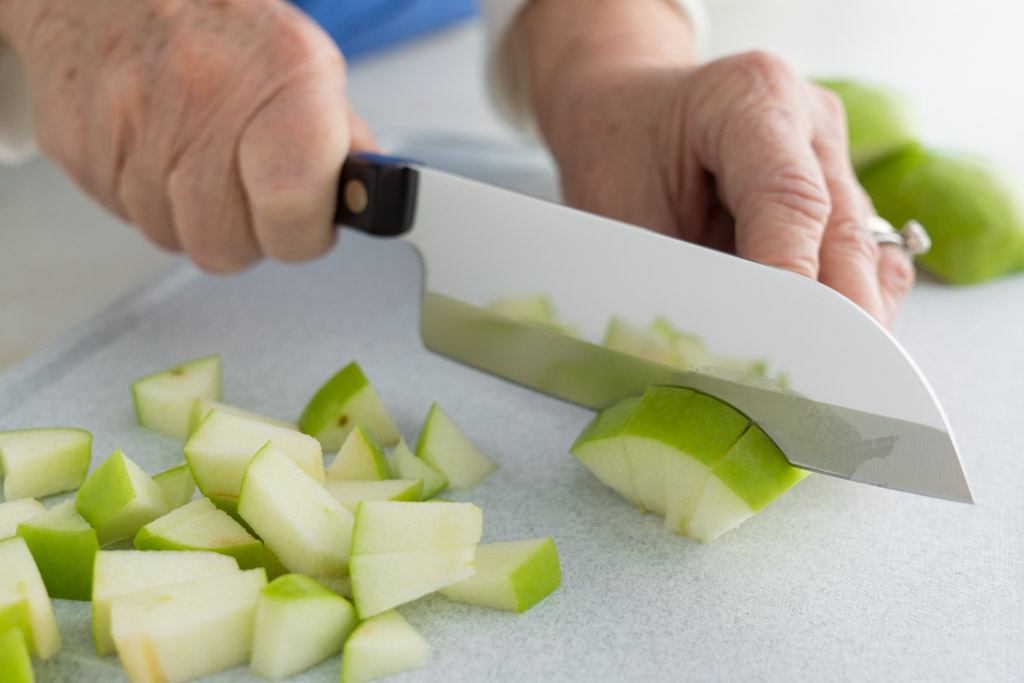 This makes a very large bowl of salad and unless you're feeding a large group, I recommend cutting the recipe in half.
See our tutorial on How to Easily Core and Slice an Apple.
Ingredients
1/2 cup olive oil, divided
1 1/2 cups quinoa
Salt and freshly ground pepper
1 1/2 pounds sweet potatoes, peeled and cut into 3/4-inch dice
1/4 cup apple cider vinegar
2 large Granny Smith apples cut into 1/2-inch dice
1/2 cup flat leaf parsley, chopped
1/2 medium red onion, thinly sliced
8 cups packed baby greens such as arugula or kale or a combination of both
Directions
Preheat oven to 400°F. Heat 1 tablespoon olive oil in a large saucepan. Add the quinoa and toast over medium heat, stirring, for 2 minutes. Add 3 cups water, season with salt and bring to a boil. Cover and simmer for 16 minutes. Remove from heat and let stand for 10 minutes. Fluff and spread out on a baking sheet and refrigerate until chilled.
On another baking sheet, toss the sweet potatoes with 1 tablespoon of olive oil, season with salt and pepper and roast for about 25 minutes, stirring once, until golden and softened. Let cool.
Whisk the remaining olive oil (6 tablespoons) with the vinegar in a large bowl. Season with salt and pepper. Add the chilled quinoa, sweet potatoes, apples, parsley, onion and greens and toss well. Serve immediately.
Recommended Tools