Flank Steak Stuffed with Spinach and Blue Cheese
299 days ago
Skip to recipe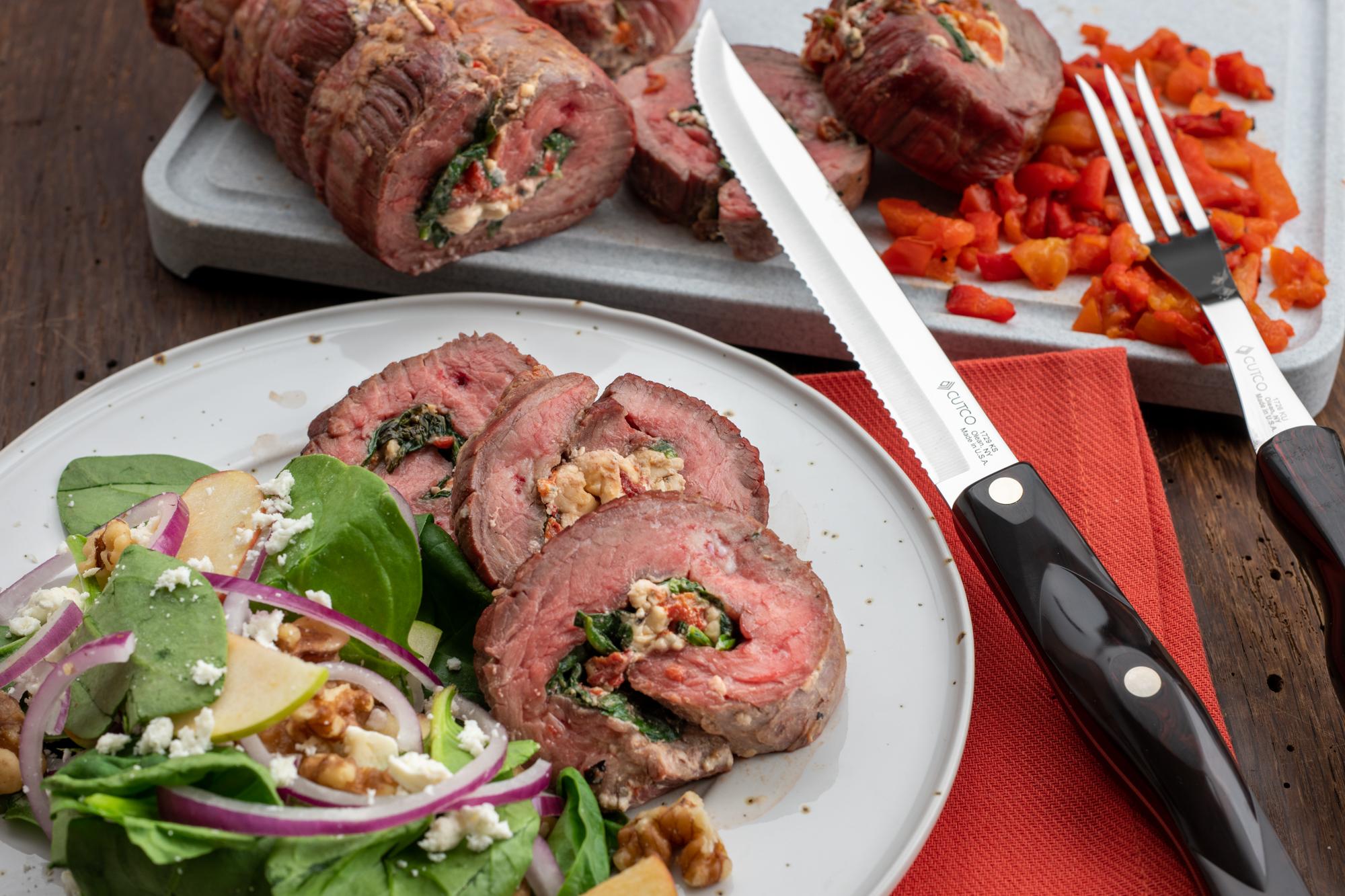 When prepared correctly flank steak is, in its own right, full of flavor but there are ways to infuse even more deliciousness. This Spinach and Blue Cheese Stuffed Flank Steak recipe, for example, adds a tangy, slightly sweet flavor to the umami taste of the meat.
The recipe calls for butterflying the steak, but don't let that scare you off. It's very easy to do with a good Boning Knife and a few easy steps. Check out our How to Butterfly Flank Steak tutorial to learn how.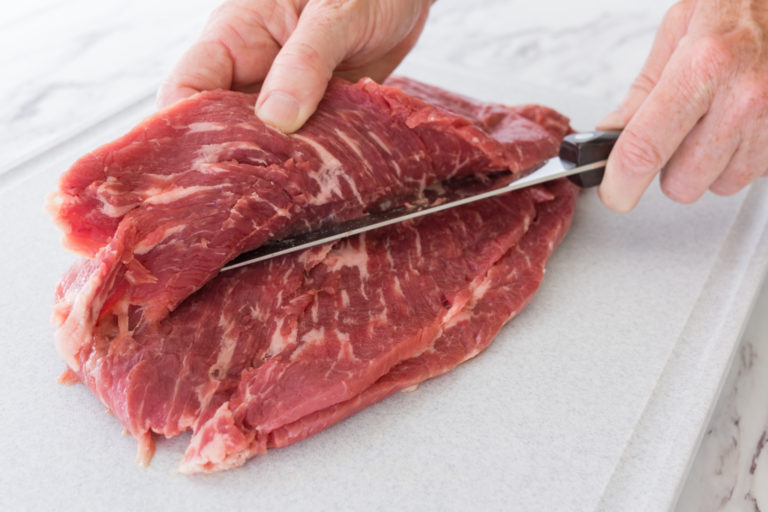 When butterflying try to keep the steak of an even thickness. If you find that one part is a little thicker than the other after opening it up, use the back of a heavy Ice Cream Scoop or meat mallet to pound it down to even it out.
Once the steak is cut open, the recipe is as easy layering in the ingredients. My stuffed flank steak included baby spinach, blue cheese crumbles and chopped roasted red peppers. But, you can load it up with whatever sounds good to you.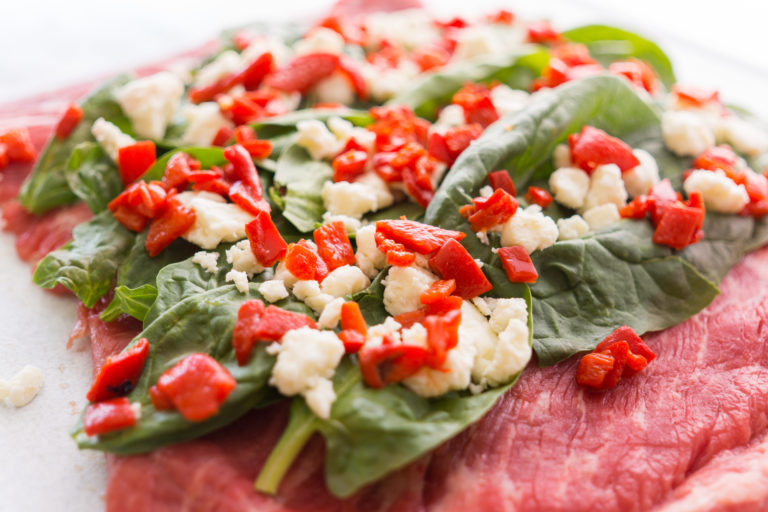 I think things like feta cheese, minced mushrooms and diced artichoke hearts would taste wonderful rolled up in a flank steak.
I grilled my rolled flank steak, but you could quickly sear the outside of it in a hot fry pan on the stove, and then finish it in a 425 F heated oven. Cook to an internal temperature of 130 F to 135 F for medium-rare or 145 F for medium. You will also want to let the steak rest for about 15 minutes to let the juices redistribute. But, note that during that resting period the internal temperature will rise about five degrees.
On top of being amazingly delicious, stuffed flank steak just looks awesome. Slice it using a 6-3/4" Petite Carver for smooth even pieces. Present the colorful pinwheel slices on a platter and wait for all the oohs and ahhs to roll in.
Flank Steak Stuffed with Spinach and Blue Cheese
Print Recipe
Ingredients
Flank steak (2 pounds)
2 cups fresh spinach
5 ounces blue cheese crumbles
1/2 cup roasted red peppers, drained and chopped
Salt and pepper
Directions
Butterfly the flank steak with a Boning Knife. Season with salt and pepper to taste. Leaving a 1-inch border around the edge of the steak, layer on spinach, followed by blue cheese and roasted red pepper.
Roll the flank steak up lengthwise. Tie the roll with cotton twine that's been soaked in water, at 2-inch intervals. Season with salt and pepper.
Grill for about 12 to 15 minutes on each side on medium heat or until desired doneness. Use a meat thermometer for a more accurate temperature (130-135 degrees F for medium-rare, 145 degrees F for medium).
Let the steak rest for 15 minutes before slicing.
Other ideas for stuffing: Olive tapenade Pesto and provolone cheese or mushrooms, onions and peppers
Recommended Tools