Simple Elegant Candied Orange and Lemon Peels
Published 501 days ago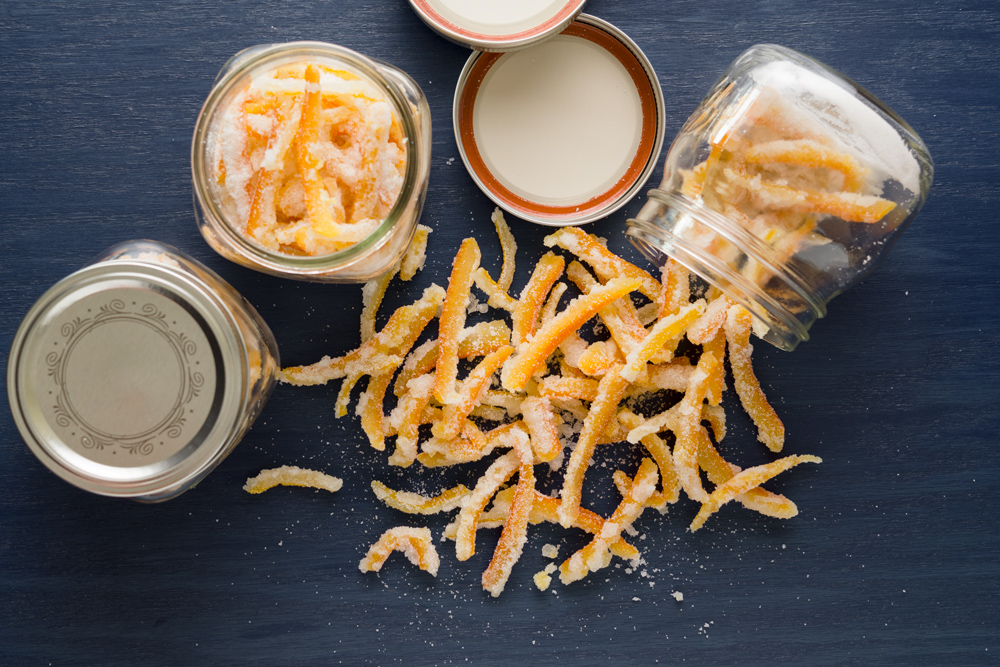 Citrus is one of my favorite flavors, so I was excited to try these Candied Orange and Lemon Peels. They're easy to make and look so pretty when they're done. You can use whatever citrus you like. For this recipe I used orange peels and lemon peels, but I think that limes and grapefruit would work just as well.
For best results, carefully peel the citrus fruit and do your best not to get too much of the white pith. Use a sharp knife, like a Paring Knife or Trimmer, to cut the peels into 1/4" strips.
After that it's a matter of boiling the peels, cooking them in a sugary syrup, coating them with sugar and letting them dry. How easy is that.
Eat the candied citrus peels right from the jar, dip them in chocolate or use them to decorate cakes and cookies. They also make a nice addition to a holiday gift basket.
Ingredients
Peel of 2 oranges
Peel of 3 lemons
2 cups sugar
1 cup water
1/3 cup sugar for coating
Directions
Cut the peels into 1/4" strips.
Place in a large saucepan and cover with water. Bring to a boil. Boil for 20 minutes, drain and set aside.
In a medium saucepan, combine 2 cups of sugar and 1 cup water. Bring to a boil and cook until it reads 230 degrees on a candy thermometer (thread stage).
Stir in peels, reduce heat and simmer for 5 minutes, stirring frequently.
Use a Slotted Spoon to remove peels a few at a time to toss in remaining sugar.
Place on wire rack and allow to dry overnight or until completely dry. Store in an air tight container.
Recommended Tools